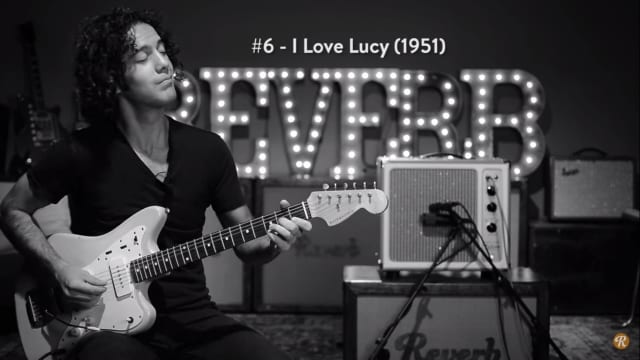 Dass der Titelsong einer Serie enorme Relevanz besitzt und insbesondere den Wiedererkennungswert eines Formats ausmacht, ist kein Geheimnis. Jahrzehnte toller Serien-Titelsongs liegen mittlerweile hinter uns – warum also nicht mal ein bisschen im Vergangenen wühlen und das Beste der TV-Geschichte hervorkramen? Genau das hat sich auch 'Joe' von Reverb.com gedacht und ein Medley aus 70 Jahren TV-Titelsong-Highlights gezaubert.
In knappen 11 Minuten spielt er genau 100 Serien-Titelsongs an, darunter auch Klassiker wie Jeopardy (nein, das ist nicht nur ein Weck-Klingelton!), The Pink Panther oder aber auch Friends und Game of Thrones. Zugegeben, ein bisschen gehetzt wirkt er zwischendurch schon. Dennoch macht es sehr viel Spaß, den Melodien zu lauschen und ständig zu denken: "Ach was, das ist der Titelsong zu DER Serie? Moment…das kenn ich doch! Ahh, hab ich's mir gedacht!"
Wer sein Serien-Know-how gerne testen möchte, macht ganz einfach die Augen zu oder schaut weg und rät mit, welche Serie sich hinter welchem Song versteckt. Die Auflösung ist im Video bereits gegeben. Wer die meisten Punkte hat…hat die meisten Punkte! So let's go!
100 TV Theme Songs on Guitar | Reverb Riff Marathons
via: Entertainment Weekly