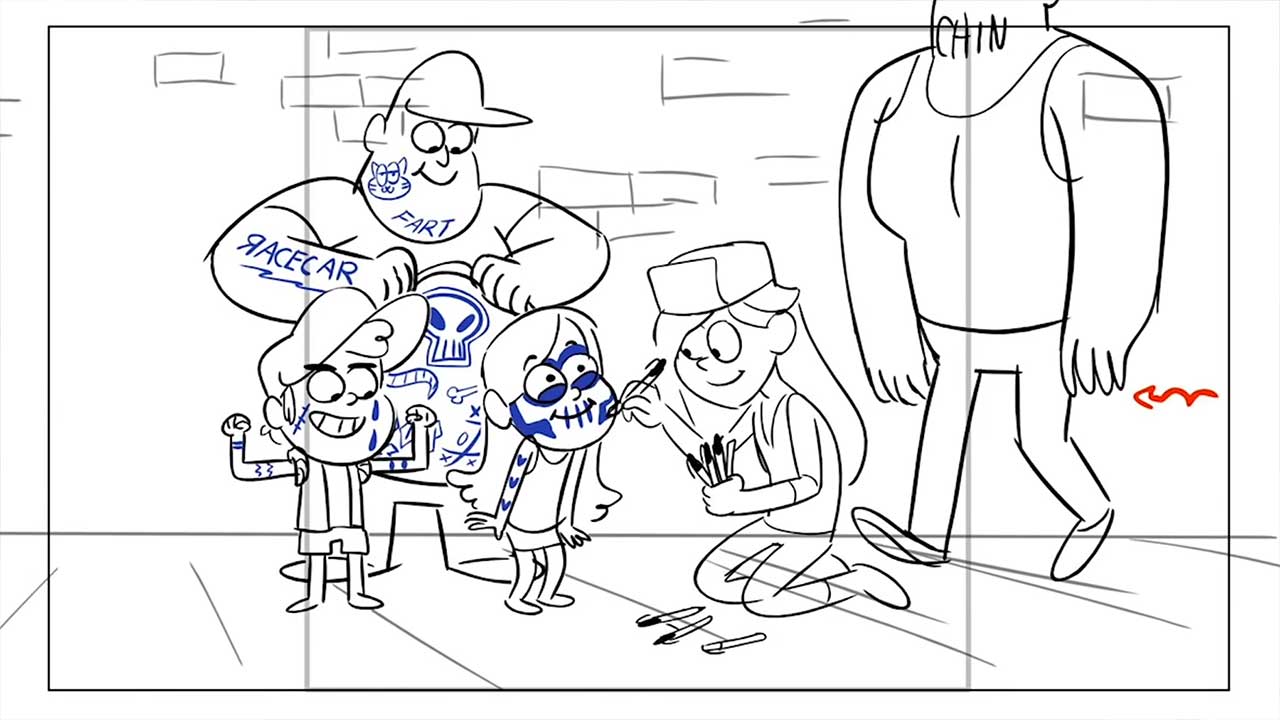 Ach man, dem großartigen "Gravity Falls" weine ich ja noch immer die ein oder andere Träne nach. Solltet ihr die tolle Animationsserie von Alex Hirsch noch nicht kennen: Beide Staffeln der Serie sind hierzulande über Netflix zu sehen (und dem deutschen Titel "Willkommen in Gravity Falls"). Tut es! Und ja, auch, wenn ihr erwachsen seid, oder euch zu erwachsen für Cartoons fühlt, denn "Gravity Falls" ist absolut etwas für alle Generationen und grenzt auch ein bisschen an das "Rick and Morty"-Universum an (siehe meinen ausführlichen Serientipp aus 2013 dazu).
Auch wenn die Programmplanung um die Ausstrahlung der Original-Episoden in den USA mich ziemlich abgefuckt hatte – immerhin wurden die insgesamt gerademal 40 Episoden der zwei Seasons von 2012 bis 2016 mit teils monatelangen Pausen zwischen den Einzelfolgen austrahlt – war die Reise eine schöne. Aber eben dennoch viel zu kurze. Da passt es ganz gut, dass Screen Rant sich auf die Suche nach noch nie gesehenen Szenen gemacht und welche gefunden hat. 15 Stück und somit insgesamt immerhin etwas über 10 (kommentierte) Minuten mehr "Gravity Falls". Yay!
"No matter how much we beg, plead, or sign petitions — Gravity Falls is not coming back. Sure the graphic novels and pages and pages of fan fiction are great to read — but we're digging for some true content on the show beyond the epic two seasons we already got to enjoy."
Wer noch mehr Ungesehenes aus "Gravity Falls" nachholen möchte, kann sich ja den mittlerweile veröffentlichten Ur-Piloten der Serie anschauen, wo einiges dann doch noch gehörig anders aussah. Und wer auf deleted Scenes steht: Hier hat Screen Rant auch 25 derer für "Spongebob Schwammkopf" zusammengesucht, mit denen ihr nochmals 16 Minuten eurer Lebenszeit mit animiertem Fernsehen füllen könnt. Hurra, das Wochenende ist gerettet!