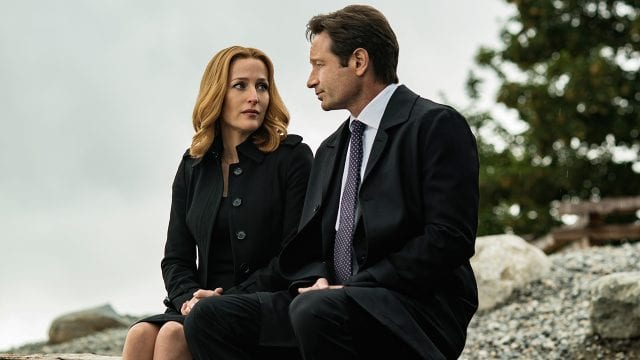 Es ist offiziell: Fox hat bestätigt, dass es eine weitere Staffel von Akte X geben wird – Season 11. Nach der kurzen Staffel zu Jahresbeginn habe man sich erneut mit Serienschöpfer Chris Carter und den beiden Stars Gillian Anderson und David Duchovny zusammengesetzt, um über die Zukunft der Serie zu sprechen. Es wird erwartet, dass es erneut eine Art Mini-Staffel geben wird.
Das erklärten die Fox TV-Chefs Dana Walden und Gary Newman laut Epicstream auf einer Pressekonferenz. Die beiden könnten versichern, dass alle Beteiligten nach der erfolgreichen 10. Staffel an einer Fortsetzung interessiert seien – auch wenn zumindest Gillian Anderson zwischendurch mal anderer Meinung war. Jetzt würden die Gespräche konkretisiert und die nächsten Folgen geplant, so dass man in einem Jahr mehr sagen könne. Ich vermute mal, dass wir dann zu Jahresanfang 2018 neue Folgen zu sehen bekommen.
Das Statement von Dana Walden im Wortlaut:
We have had conversations with Chris Carter and David Duchovny and Gillian Anderson. I believe everyone is on board to do another installment of the show. Hopefully this season we will be able to get it done and that the same time next year, we will have something to announce. Conversations are ongoing. I can tell you that all of them would like to do more of these, and certainly the network and studio want to do more.
via: Epicstream

-->