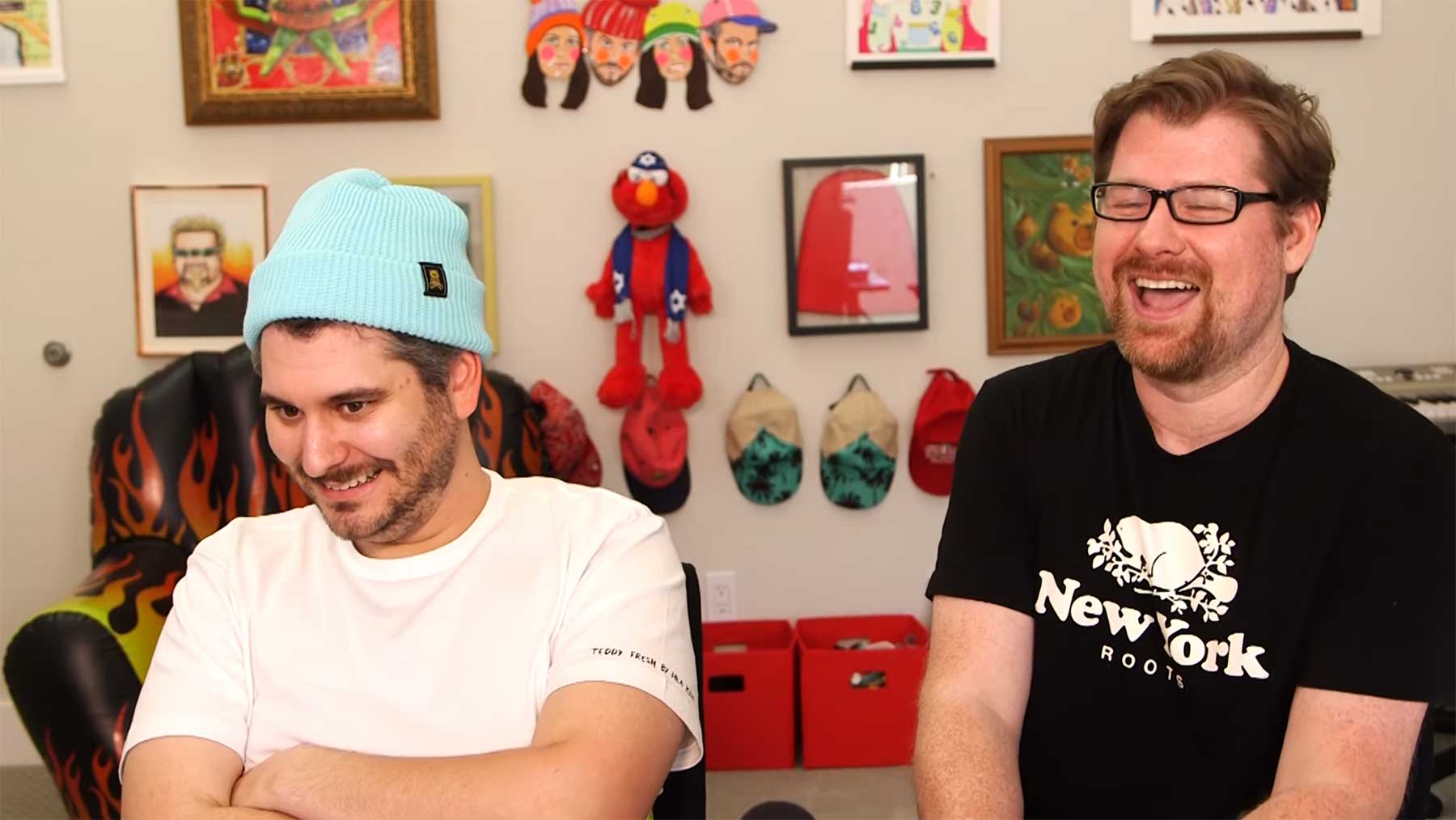 Nicht umsonst trägt das folgende Video den Titel "Cringing at Rick & Morty Memes w/ The Show's Creator Justin Roiland", denn nicht nur ist Justin Roiland, seines Zeichens Mitproduzent und vor allem Stimme von Rick AND Morty, am Start und es geht um Memes der Serie, sondern diese sind größtenteils auch noch verdammt "cringy", also schüren eher so ein bisschen Unwohlsein, wenn man sie verarbeitet. Jedenfalls bekommen wir im Gespräch nicht nur etliche seltsame und manchmal sogar einigermaßen okaye Memes zu sehen, vor allem gibt es auch ein paar interessante Informationen im Interview zu hören (zumindest abseits des sehr sehr cringigen Inzest-Porn-Parts… WTF?!).
Der Typ von h3h3Productions ist vor allem zu Beginn mindestens genauso cringy wie die Memes, aber anscheinend hat er einen Tick und ist schlicht aufgeregt, wer weiß, wie ich das neben Roiland machen würde (der auch nicht immer so wirkt, als hätte er jetzt total Lust auf die Sache…). Aber es geht ja auch um Promo zu Roilands neuen Videospiel "Trover Saves The Universe" (Partnerlink), das am 26. Juni erscheint und so ziemlich alles mit "Rick and Morty" zu tun hat, ohne "Rick and Morty" zu sein (hier hatten wir bereits ausführlicher dazu berichtet).
Aber genug des Schabernacks: Ab geht es mit dem hochseriösen Interview!