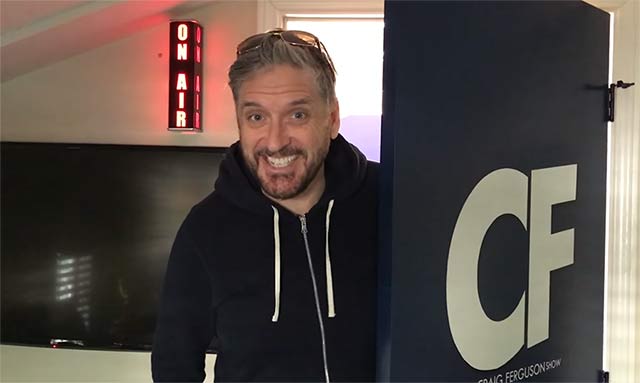 Das Schöne an großen Abschieden ist ja, wenn die noch Comebacks dadurch umso größer ausfallen. Rund zwei Jahre nach seinem Abschied steht Craig Ferguson vor der Wiederkehr in die Late Night-Landschaft. Aber nicht im Fernsehen, sondern im Radio – und etwas früher als sonst. Ab 27. Februar wird "The Craig Ferguson Show" täglich auf dem Radiosender "SiriusXM" zu hören. Bei uns leider nicht wirklich leicht zu empfangen, aber vielleicht finden sich ja Mittel und Wege – und irgendwann wieder der Einzug ins Fernsehen.
"This is premium quality drive-time entertainment. It's like Game of Thrones in your car without pictures. Also, given recent events on earth, I wanted to return to a daily show without the restriction of wearing pants or shaving [anywhere]" (Ferguson)
Sagen wir mal so: besser als nichts.
via: @nerdcoreblog