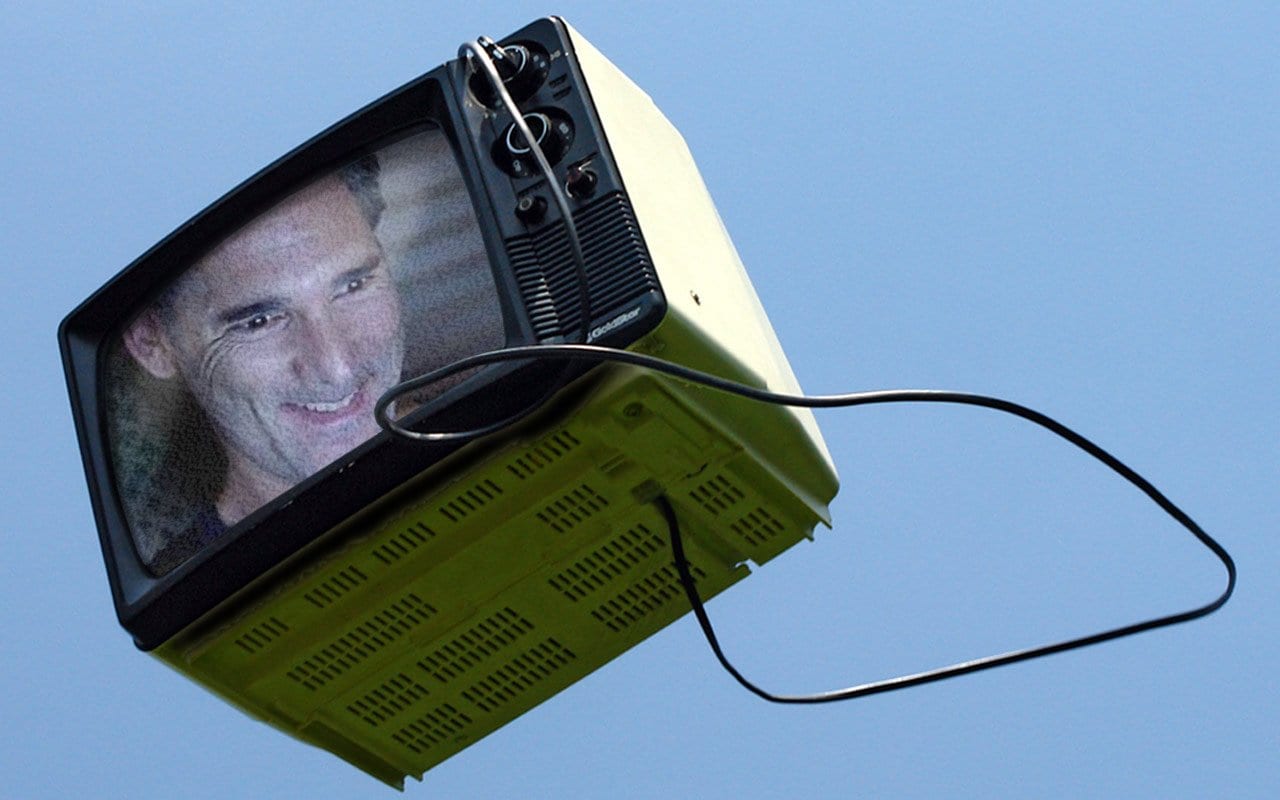 Die letzten zwei Wochen waren für mich alles andere als ruhig, allerdings nicht im medientechnischen Sinne. Die schlaflosen Nächte habe statt bei einer Binge-Session meinem neugeborenen Sohn gewidmet. Im Krankenhaus habe ich höchstens Nachrichten geschaut und jetzt Zuhause kommt auch erst sehr langsam das Fernsehen/das Schauen von Serien zurück und dann auch nur Nachts, wenn das Baby nicht schlafen will und man das "lebende Bett" spielen muss. Und mit dieser Neuigkeit wisst ihr auch, worauf der liebe Maik in der letzten Woche anspielte.
Aber jetzt genug von mir. Kümmern wir uns um euch, und zwar um das Seriengeschehen in dieser Woche.
Montag, 26. November
"Dirty John" startet heute in den USA. Ihr habt von "Dirty John" noch nichts gehört? Ihr seid nicht alleine, ohne meine Wochenrecherche hätte ich von der Serie wahrscheinlich vorab gar nichts mitbekommen. "Dirty John" läuft auf dem US Sender Bravo und ist hochkarätig besetzt. Eric Bana und Connie Britton spielen in dem Crime Drama, welches auf einer wahren Begebenheit basiert.
Achja, fast vergessen, heute läuft natürlich auch wieder
"The Walking Dead"
.
Dienstag, 27. November
Und noch eine internationale Serie, die bisher unter dem Radar gelaufen ist. Auf BBC startet die Mini-Serie "Mrs Wilson", darin spielt Iain Glen, bekannt aus Game of Thrones und Ruth Wilson.
Mittwoch, 28. November
Die BBC kommt anscheinend selten allein, denn am Mittwoch startet noch eine BBC Serie. In der Mini-Serie mit dem Namen "Death and Nightingales", welche im Jahr 1885 spielt, sehen wir unter anderem Jamie Dornan, bekannt aus "The Fall".
Donnerstag, 29. November
Auf Amazon könnt ihr am Donnerstag die zweite Hälfte der 5. Staffel "Vikings" begutachten.
Freitag, 30. November
F steht für Freitag, Family und NetFlix. Denn auf Netflix geht heute die dritte Staffel von "F is for Family" in die Medien-Bibliothek über. Abseits dessen sehen wir beim roten Riesen auch die neue polnische Serie "1983", siehe Teaser unten. Und da alle guten Dinge drei sind, ebenfalls auf Netflix startet heute "Baby".
Wer lieber das klassische Fernsehen bevorzugt darf auf VOX haute "Chicago Justice" sehen. Die Serie feiert dort seine Free-TV Premiere.
Samstag und Sonntag, 1. und 2. Dezember
An diesen Tagen habe ich leider keine Tipps für euch. Das macht aber nichts, denn für etwas vorweihnachtliche Stimmung sollte doch auch etwas Platz sein.

Ich wünsche euch einen frohen ersten Advent!

-->