Warmes Wochenende ist vorbei, warme Woche steht (hoffentlich!) bevor. Das ist wunderbar – aber das bedeutet auch, dass mehr Zeit draußen verbracht werden sollte, als vor dem Fernseher. Oder zum Beispiel draußen vor dem Fernseher. Aber das ist irgendwie immer schwierig. Ich habe schon mal überlegt, mir den Fernseher von innen ans Fenster zu stellen und den Liegestuhl draußen so zu platzieren, dass ich in der Sonne sitzen und trotzdem Serien schauen kann. Dann bliebe da aber noch das Problem mit dem Ton. Da wir einen Gemeinschaftshof haben, würde das bedeuten, dass alle mit mir meine Serien sehen, naja, zumindest hören müssten. Ich denke, ich sollte mal Flugblätter auslegen und diese gute Idee platzieren. Bis dahin werfen wir doch einen Blick auf diese Serienwoche.
Montag, 29.05.17
Heute startet endlich Staffel 2 von The Last Kingdom auch auf Netflix in Deutschland. Alle Folgen stehen wie mittlerweile üblich auf einen Schlag zum Abruf bereit. Ich war von der Nachricht der zweiten Staffel "damals" ehrlich gesagt überrascht, da die Serie ja zunächst als Mini-Serie angelegt war, zumindest dachte ich das. Und das wahr ganz offen gestanden auch der Grund, warum ich angefangen habe, sie zu schauen. Aber mir hat die erste Staffel gefallen und daher – und natürlich auch aufgrund des offenen Endes – finde ich es gut, dass es weitergeht. Falls ihr noch überzeugt werden wollt: Tobias hat schon reingeschaut und hier seht ihr auch noch einmal den Trailer.
Dienstag, 30.05.17
Sky Atlantic HD und Netflix haben ab heute die 5. Staffel House of Cards im Gepäck. Da fällt mir dann auch gleich wieder ein, wie gnadenlos in Verzug ich mit dieser Serie bin.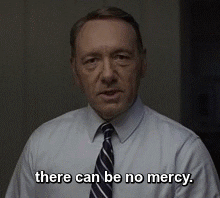 Mittwoch, 31.05.17
In den USA läuft heute schon wieder die letzte Folge Prison Break. Nachdem ich vom Auftakt ja eher enttäuscht war, hab ich mich noch gar nicht getraut, weiterzuschauen. Es wird Zeit. Wie gut, dass dieses Wochenende mehr als 2 Tage hat. Die Liste wird länger und länger.
Donnerstag, 01.06.17
Argh! Es ist schon Juni! Wie kann das eigentlich immer so schnell passieren? Heute Abend läuft um 21 Uhr auf National Geographic dann auch schon wieder eine neue Folge Genius, der Serie über Albert Einstein.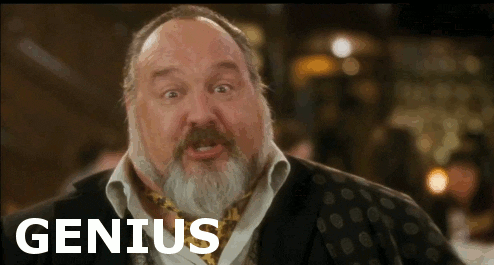 Freitag, 02.06.17
Auf Netflix startet heute die 2. Staffel Flaked. Auch wenn ich da noch nicht reingeschaut habe, finde ich das Setting toll. Kalifornien ist einfach ein Traum. Sag ich jetzt so, ohne je dagewesen zu sein.
Samstag, 03.06.17
Horten ist angesagt! Ihr wisst, Montag haben die Geschäfte zu! Zeit, durchzudrehen und Hamstereinkäufe zu tätigen. Dann ist man nämlich wie viele andere den ganzen Tag lang beschäftigt. Keine Zeit für TV.
Pfingstsonntag, 04.06.17
Lang, lang wurde sie erwartet, doch es muss erst wieder das lange Pfingstwochenende her, damit die 4. Staffel Sherlock auch das Licht des deutschen Free-TV erblicken darf: Um 21.45 Uhr seht ihr die Folge The Six Thatchers auf ARD. Unbedingt einschalten, eine wärmste Empfehlung! Und ich bin mir sicher, dass ihr danach gerne direkt weiterschauen wollt. Könnt ihr auch. Fast. An Pfingstmontag gibt es Folge 2 und nächsten Sonntag, am 11.6., dann Folge 3 zu sehen.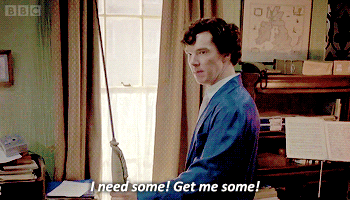 Was auch immer ihr schaut und wie auch immer eure Verteilung von Serien und Sonne ist: Habt eine wunderschöne (herzens)warme Woche!

Eure Kira

-->