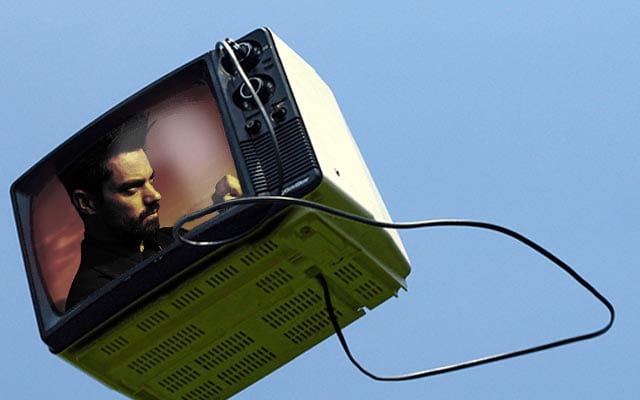 Neue Woche, neuer Monat, neue Ausgestaltung. Eure Lieblings-Wochenvorschau-Rubrik wird noch besser! Haben wir uns bisher auf das deutsche TV-Programm fokussiert, wird es jetzt allumfassend, was die absoluten und absolut subjektiven Seh-Empfehlungen unsererseits angeht. Aus Gründen wird es hier jetzt auch US-Termine montags geben (wobei die Termine vom jeweiligen Vortag eingetragen sind, da bei uns ja mitten in der Nacht), die euch zeigen, was ihr keinesfalls verpassen solltet. Und was vielleicht besser doch… Wie immer total persönlich und individuell, je nachdem, wer von uns gerade dran ist.
Die wichtigsten Eckdaten erhaltet ihr weiterhin auf der Kalender-Seite. Aber jetzt los – ab in die Woche!
Montag, 01.08.2016
Heute steht alles im Zeichen des Teufels. Muss ja, ist ja auch Montag… Oder ist es doch Gott? Das ist manchmal nicht so ganz leicht, wenn man Preacher anschaut. Im Staffelfinale (S01E10 – gestern AMC, heute Amazon Prime) dürfte es hoch her gehen. Eines der absoluten Wochen-Highlights meiner Meinung nach! Ansonsten startet Person of Interest mit S05E01 auf RTL Crime (20:15) in seine deutsche Pay-TV-Premiere.
Sonst so:
Last Week Tonight s03e19 HBO
Preacher s01e10 AMC
Ray Donovan s04e06 Showtime
The Last Ship s03e08 TNT
The Night Of s01e04 HBO
Dienstag, 02.08.2016
Sommerloch. Am besten geht ihr Pokémon fangen oder schaut euch die letzten Folgen von BoJack Horseman an, die ihr von der neuen Staffel noch nicht gesehen habt.
Mittwoch, 03.08.2016
Zweites Wochenhighlight: Scream! Also ja, ihr dürft jetzt auch vor Vorfreude am Computerbildschirm losschreien, damit ist aber die MTV-Produktion gemeint. Finale der zweiten Staffel – lief Dienstag in den Staaten (MTV), heute bei Netflix zu sehen.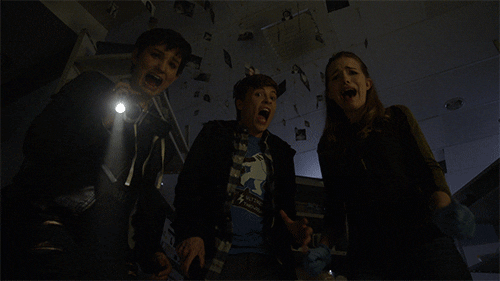 Ansonsten läuft ab 22:50 auf RTL Nitro 12 Monkeys mit einer Dreifachfolge(!) (S01E01-03) an. Kann man schauen, muss man aber nicht. Deutlich lustiger wird es bei Man Seeking Woman, das ab 21:30 Uhr auf TNT Comedy anläuft – Tipp!
Abends solltet ihr aber unbedingt die zweite Ausgabe unseres seriesly podcAZt anschauen!
Donnerstag, 04.08.2016
Tages-Must see dürfte S02E05 von Mr. Robot sein. Ansonsten kann man theoretisch Suits (s06e04 USA) schauen, vermutlich reicht es aber, einfach mein Review dazu gegen Abend zu lesen…
Sonst so:
Kingdom s02e20 AUDIENCE NETWORK
The Night Shift s03e10+11 NBC
iZombie S02E10 sixx (20:15)
Freitag, 05.08.2016
Nicht so viel im Angebot. Neustarts/Staffelstarts wie Wrecked – Voll abgestürzt! (S01E01+02 ab 21:30 auf TNT Comedy) bzw. von Cedar Cove (S03E01 22:35, Sat.1 Emotions) lassen mein Serienfan-Herz jetzt nicht wirklich im 4/4-Takt springen. Ersteres soll dabei scheinbar eine lustige LOST-Variante sein. Naja…
Sonst so:
Aquarius s02e09 NBC
Between s02e06 CityTV (Neftlix)
Samstag, 06.08.2016
Neue Folgen von Dark Matter (s02e06) und Outcast (s01e09) liefen den Abend davor in den Staaten.
Sonntag, 07.08.2016
Tatort? Ansonsten das Staffelfinale von Girls (S05E10) ab 20:15 Uhr auf TNT Comedy anschauen. Oder sich einfach mal darüber wundern, dass ein Serien-Schwergewicht wie Dexter mittlerweile Free-TV-Premiere auf Tele 5 feiert (S06E03+04 ab 22 Uhr). Da merkt man mal, wie weit das Format gesunken ist… Schnüff!

-->