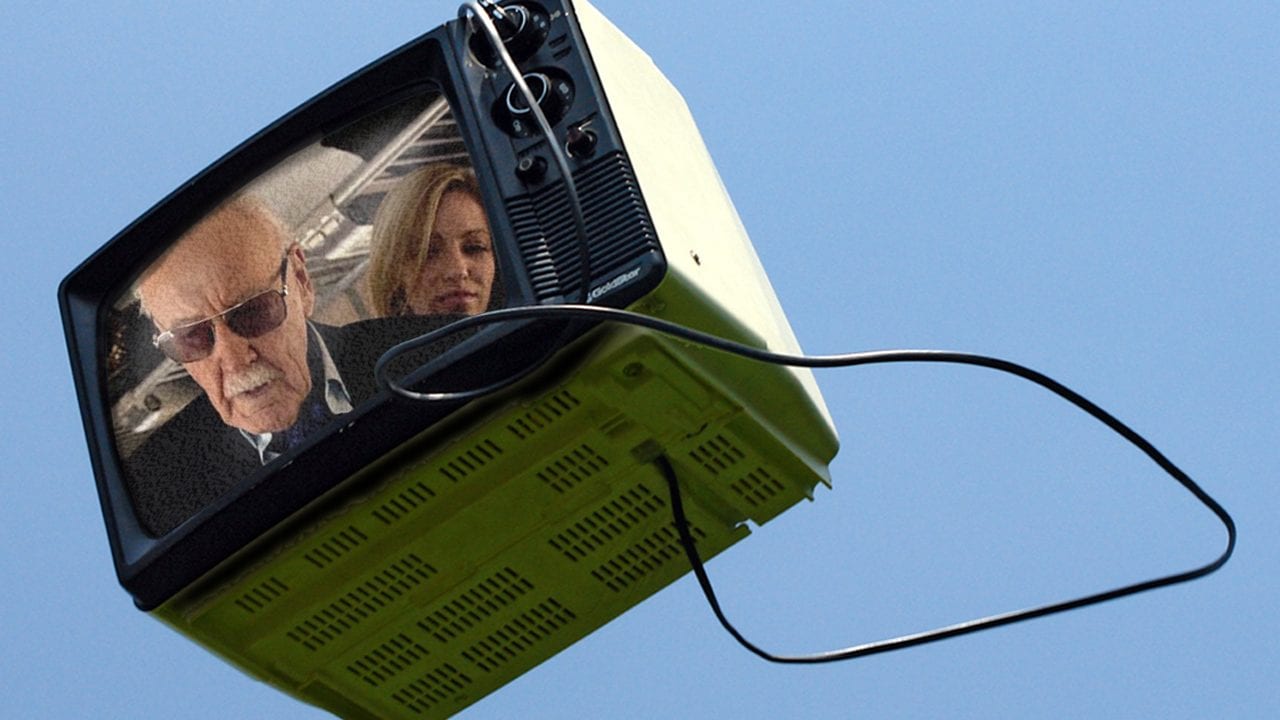 Derweil ich mich hier für Euch auf die neue Woche vorbereite, bin ich gedanklich noch dabei, die vergangene Woche zu verarbeiten. Das Wochenende, genauer gesagt, mit dem Derby in Dortmund, das ich live im Stadion miterleiden musste, und dem großen und vermutlich letzten Avengers-Film im Kino. Beides war hochdramatisch, mit teilweise unvorstellbaren Aktionen, Entscheidungen und Wendungen. Jetzt heißt es erstmal runterkommen, wobei einem der Feiertag mitten in der Woche helfen könnte; obwohl ich den vermutlich auch einfach in der Redaktion verbringen werde – ist schließlich Tag der Arbeit.
Wochentipp: Marvel
Zum Avengers-Film möchte ich jetzt nichts weiter sagen, um nicht zu spoilern – mit einer Ausnahme vielleicht: Der Film war wirklich AWESOME! Reingehen lohnt sich (natürlich). Marvel ist damit aber auch schon das Thema dieser Woche, denn auch wenn "Endgame" so etwas wie einen Endpunkt markiert hat, geht es im Marvel Cinematic Universe natürlich weiter. Diese Woche zum Beispiel mit dem Staffelstart von "Marvel's Runaways", am 1. Mai um 21 Uhr auf Syfy. Die Serie ist seichter angelegt als die Filme oder auch einige Marvel-Serien, aber dennoch unterhaltsam. Am Freitag läuft dann die nächste Folge von "Marvel's Cloak and Dagger" auf Amazon – auch etwas simpler angelegt, aber dennoch sehenswert.
Kann man auch mal machen: Entertain statt Sky
Morgen ist mein letzter Tag als Sky-Kunde! Nach endlosen Jahren der treuen Abonnentenschaft (noch aus Premiere-Zeiten) ging es jetzt einfach nicht mehr. Dafür wurden einfach zu viele Sender mit guten Serien aus dem Portfolio gestrichen – die Entertain aber zum Beispiel noch hat (siehe dazu auch mein Kommentar).
Witzig waren die Telefonate mit Sky in den letzten Tagen, als man versuchte, mich doch noch zu überzeugen, dabei zu bleiben. Dialog ungefähr immer so:
"Wir würden Sie gerne als Kunden behalten und bieten Ihnen das Entertainment-Paket für 14,99 Euro im Monat an."
"Aber ich kann doch das Sky Ticket für 9,99 Euro buchen – welche Vorteile hat Ihr Angebot?"
"Sie sind dann für weitere 12 oder 24 Monate Kunde bei Sky."
"Aber bei Sky Ticket kann ich doch jeden Monat kündigen."
"Das stimmt, aber wir garantieren Ihnen für die Abo-Dauer den Preis."
"Sie garantieren mir, dass ich 12 oder 24 Monate jeden Monat 5 Euro mehr bezahle für die gleiche Leistung?"
"Ja, aber mit dem Abo haben Sie Zugriff auf SkyGo und können auf Mobilgeräten Sky schauen."
"Aber das kann ich doch auch über die Sky Ticket-App."
"Das stimmt, aber Sie haben auch die Möglichkeit, Sendungen auf Ihrem Sky-Receiver aufzuzeichnen."
"Aber ich kann doch sowieso die Serien streamen, wann ich möchte. Und außerdem habe ich doch gar keinen Receiver mehr. Stellen Sie mir einen neuen zur Verfügung?"
"Nein, das ist nicht Bestandteil des Angebotes."
"Dann sehen Sie das auch so, dass Ihr Angebot keinen Vorteil bietet?"
"Dann buchen Sie gerne Sky Ticket, Sie haben nur den Aufwand, dass Sie monatlich kündigen müssen, wenn Sie Sky Ticket nicht mehr nutzen wollen."
"Das nehme ich gerne in Kauf."
Wie gesagt, Entertain hat die ganzen schönen Sender noch, und dazu einige nette Exklusiv-Serien, die ich aktuell entdecke. "Good Behavior" zum Beispiel. Bin gerade durch das Staffelfinale und bin gespannt auf die 2. Staffel. Das wäre auf jeden Fall meine weitere Empfehlung für diese Woche.
Ansonsten bin ich froh, dass wir endlich mal eine Wochenvorschau geschafft haben, in der nicht "The Walking Dead" oder "Game of Thrones" erwähnt werden. Nein!