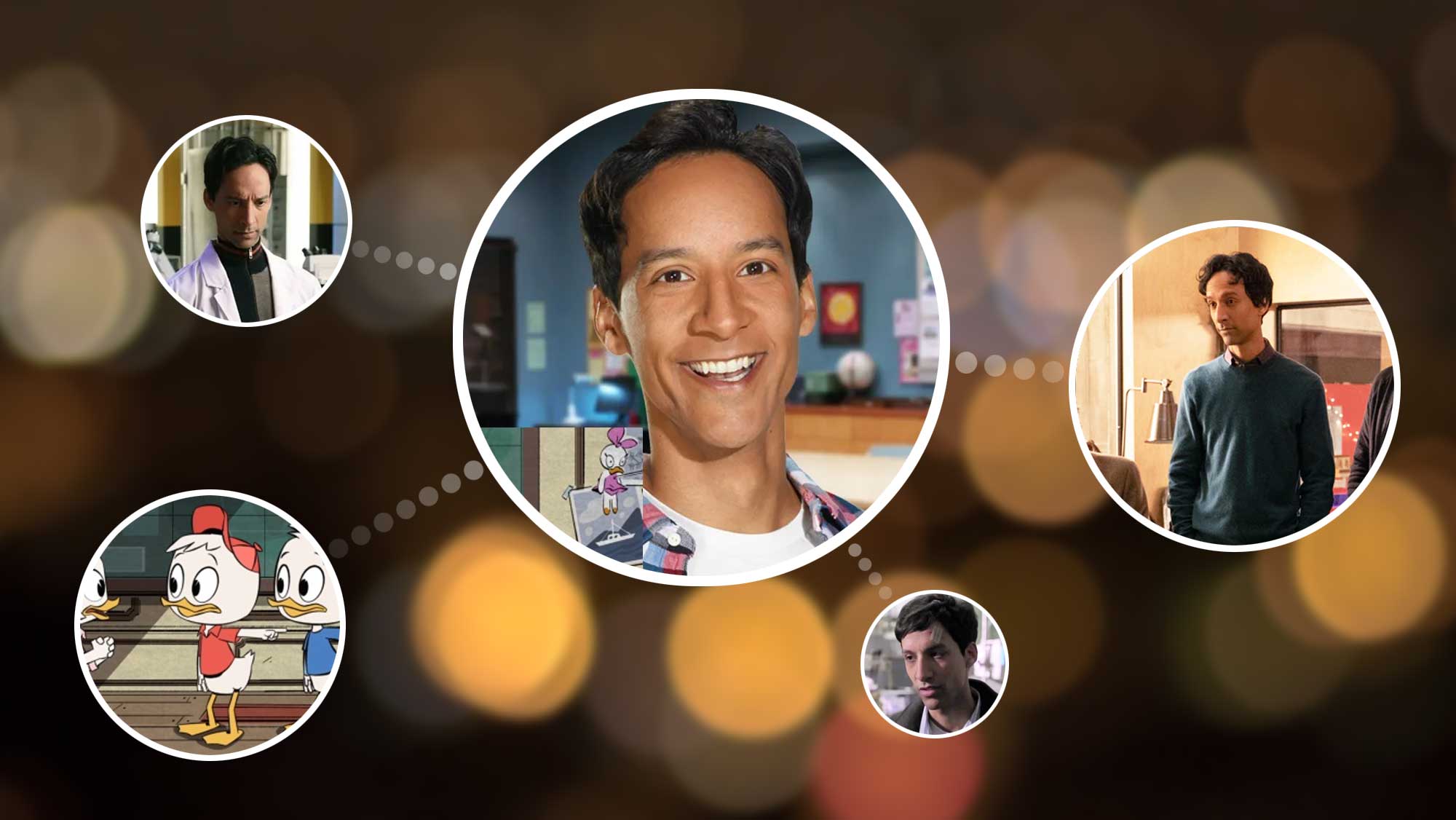 Nachdem ich vor fast einem Jahr in meinem ersten Beitrag zur "In weiteren Rollen"-Reihe mit Alison Brie bereits eine Person aus dem Cast von "Community" hier hatte, begebe ich mir jetzt zurück in die kuriose Welt der Comedyserie. Ausschlaggebend ist dafür vor allem der Neustart "Mythic Quest: Raven's Banquet", in dem Pudi mal eine etwas anders ausgerichtete Figur mimt. Ich mag seine klare und direkt Art im Spiel, die immer etwas Besonderes mit sich bringt und nie langweilig wird. Und mit Blick auf seine bisherige Fernseh-Vita sind so einige interessante Gastrollen aufgekommen, die ich gerne mit euch teilen möchte. Wo er bislang der klassische Nebendarsteller im Haupt-Cast war, fehlt eigentlich nur noch eine absolute Hauptrolle (für eine Serie, mit "The Tiger Hunter" hatte er bereits eine im Filmbereich)…
Prominenter Einstieg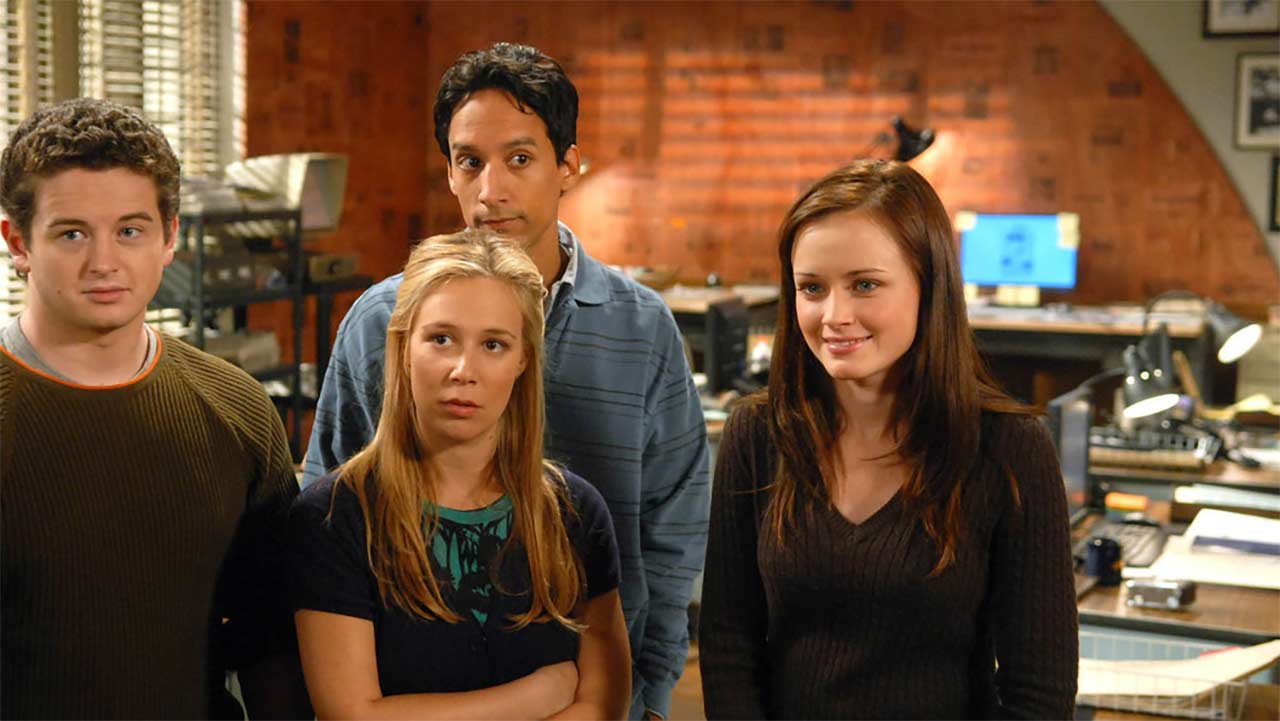 Muss ich mir bei anderen SchauspielerInnen für diese Rubrik des Öfteren mal zwischen namenlosen Projekten die ein oder andere Serienperle mühsam herausziehen, ist das bei Pudi enorm einfach. Seine Credits beginnen im Jahr 2006 direkt mal mit drei TV-Schwergewichten. Neben einem Auftritt in "The West Wing: Im Zentrum der Macht" (S07E14, "Two Weeks Out") und bei "Emergency Room: Die Notaufnahme" (S12E17, "Lost in America") war er auch in "Gilmore Girls" zu sehen. Dort gleich in vier Episoden der siebten Staffel, als Raj bzw. "Staffer". Es ist immer wieder unglaublich, wie viele heutzutage große Namen damals auch bei "Gilmore Girls" ihre Auftritte hatten. Und allgemein empfinde ich das nicht als die schlechtesten Referenzen für einen Karrierestart. Und Vorteil bei so jungen Leuten bzw. Karrieren: Man findet zu so ziemlich jedem Job auch (Bewegt-)Bildmaterial!
Nerd Abed Nadir in "Community"
Die meisten dürften Danny Pudi aus "Community" kennen, der Comedyserie, die von 2009 bis 2015 zunächst bei NBC und abschließend bei Yahoo! lief. Zum stets angepriesenen Film hat es (bisher) zwar nicht gereicht, dafür für Pudi zum absoluten Durchbruch in seiner Rolle als nerdiger Abed Nadir, der das dynamischer Duo "Troy & Abed" komplettiert hat. Eine der interessantesten Figuren der Serie, und das, obwohl (oder gerade weil), sie zunächst sehr distanziert wirkt und wenig Platz zum emotionalen Andocken bietet. Ich habe seine Rolle jedenfalls geliebt und ihn als Darsteller schätzen gelernt.
Gaststar statt Statist
Mit dem Erfolg von "Community" wandelten sich auch die kleineren TV-Auftritte Pudis. Aus ehemals kleinen, Statisten-haften Nebennebennebenrollen wurden richtige Gaststar-Auftritte. Danny Pudi hatte jetzt ein bekanntes Fernsehgesicht, das er unter anderem in "Chuck" (Vali Chandrasekaren in S05E05, "Chuck Versus the Hack Off") sowie "Cougar Town – 40 ist das neue 20" (S02E21+22, "Something Good Coming: Part 1 & 2") im Jahr 2011 (aber das wisst ihr ja bereits aus den "Community"-Easter-Eggs) zeigen konnte.
Teddy in "Powerless"
2017 dachte ich, Danny Pudi habe mit "Powerless" eine neue Comedy-Heimat gefunden, die fortan von ihm belebt würden dürfte. Leider kam die NBC-Serie, in der er den leicht durchgeknallten Wissenschaftler Teddy gespielt hat, nicht allerorts so gut an, wie bei mir. Nach nicht einmal einer Staffel wurde sie bereits abgesetzt. Schade!
Huey in "DuckTales"
In bislang insgesamt 40 Episoden hat Danny Pudi dem rot-behüteten Huey in der Neuauflage der "DuckTales" seine Stimme verliehen (auch singend). Huey ist im Original eines der drei kindlichen Enten aus dem Trio "Huey, Dewey, and Louie", das bei uns "Tick, Trick und Track" heißt.
Brad in "Mythic Quest: Raven's Banquet"
Wie eingangs geschrieben hat Danny Pudi mich aktuell in "Mythic Quest: Raven's Banquet" sehr zu überzeugen gewusst. Vor allem, weil er da zwar smart und berechnend, wie in einigen seiner vorherigen Rollen, ist, aber eben auch cool und tough. Und das Beste: Die Serie wurde noch nicht abgesetzt, eine zweite Staffel wurde von Apple bereits geordert!
Übrigens: Wie in einer Episode der Serie über seinen Charakter Brad erzählt, ist auch Pudi zu einem Teil polnischer Abstammung.
Danny Pudi blickt auf seine Rollen zurück
Für Entertainment Weekly ist Danny Pudi im nachfolgenden Video mal einige seiner TV-Stationen durchgegangen und erzählt uns Storys darüber im Schnelldurchlauf (yep, ihr hättet euch das Lesen größtenteils auch sparen können, tut mir leid…):
"Danny Pudi looks back on his career from 'The West Wing' to his newest film 'The Tiger Hunter.'"
Steckbrief: Danny Pudi
Bürgerlicher Name: Daniel Mark Pudi
Geboren: 10.03.1979 in Chicago, Illinois (USA)
Filmografie: IMDb-Seite
Deutsche Synchronstimme: Patrick Schröder in u.a. "Community" und weitere

Bilder: NBC, Disney, Apple TV+

-->