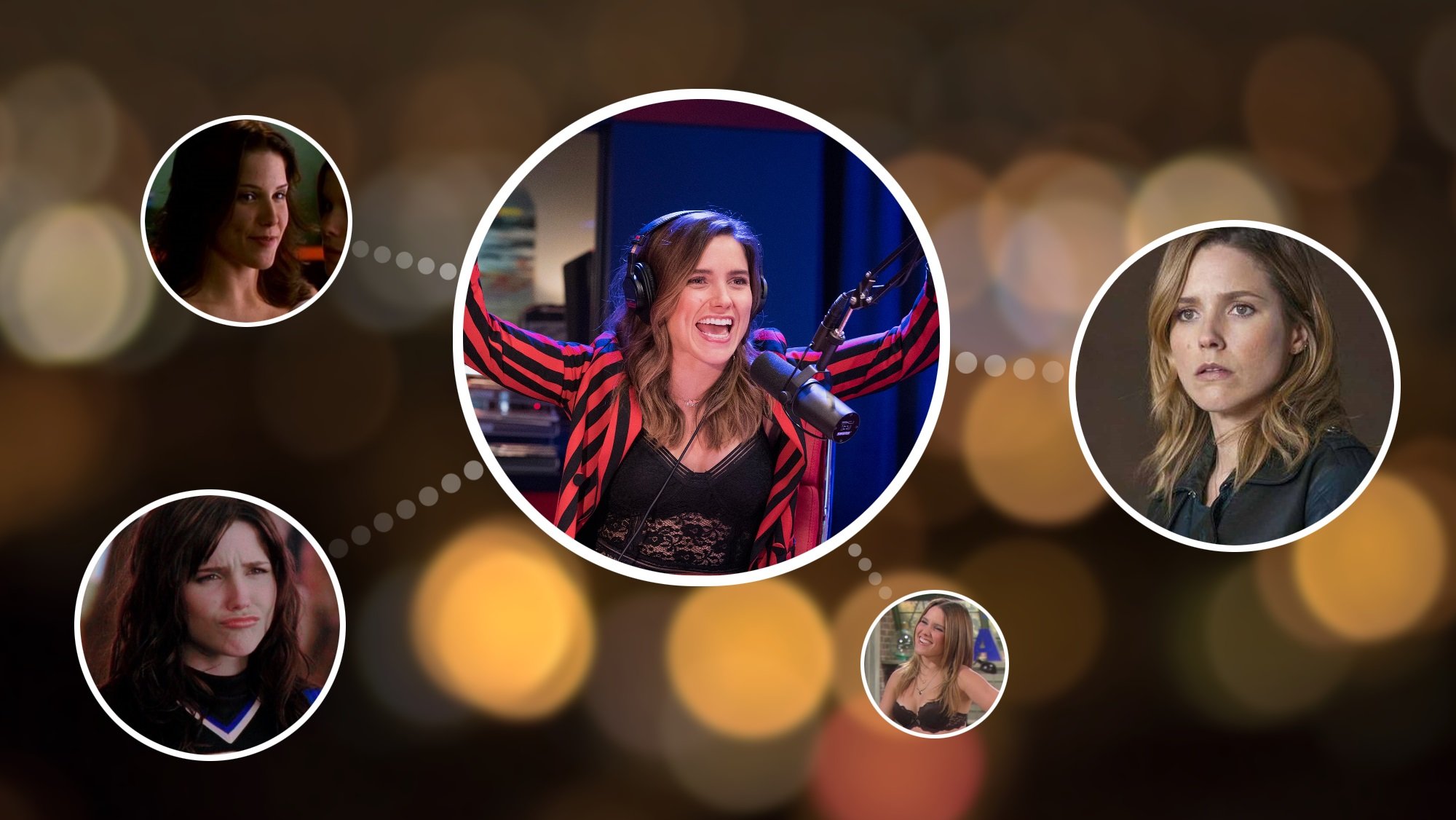 Sophia Bush ist eine inspirierende Persönlichkeit. Ich habe sie das erste Mal in "One Tree Hill" wahrgenommen – das ist nun gute 15 Jahre her. Ihre schauspielerische Karriere war kurz zuvor gestartet. Zunächst und mit Anfang 20 hatte sie eher kleinere Rollen in offen gestanden weniger ernst zu nehmenden Filmen wie beispielsweise "Party Animals". Doch wie auch ihre Figur in "One Tree Hill" hat sich Sophia Bush im Laufe der Zeit in vielerlei Hinsicht weiterentwickelt.
Heute ist sie nicht nur als Schauspielerin bekannt, sondern auch als Produzentin, Regisseurin – und Aktivistin. Seit vielen Jahren setzt sie sich für große Ziele ein und scheut sich nicht, ihre Meinung zu sagen und ihre Follower, Fans und Menschen auf der ganzen Welt dazu aufzurufen, für eine bessere Welt einzustehen. Sie steht mit ihrer Stimme für Minderheiten ein, sie traut sich, ihre Abneigung gegenüber Trump und seinem rassistischen und frauenfeindlichen Verhalten in weise Worte zu fassen und setzt sich für die Gleichberechtigung von Frauen ein. Die Liste ihrer guten Taten ist lang und ich finde, sie ist ein großartiges Vorbild. Umso motivierter bin ich, mich einmal umzusehen, in welchen Serien sie denn noch so mitgespielt hat.
Die Göttin Fate Mackenzie in "Sabrina, the Teenage Witch"
Nach ihrer ersten Rolle in "Party Animals" startet Sophia Bush mit kleineren Gastauftritten ihre Serienkarriere. 2003 taucht sie in der damals unheimlich erfolgreichen Teenie-Serie "Sabrina, the Teenage Witch" auf. In ihrer Rolle der Fate Mackenzie gehört sie zu einer von drei Göttinnen, die über das Schicksal der Personen auf der Erde entscheiden können. Dabei kommen diese äußerlich als oberflächliche Schulmädchen daher.
Die Bisexuelle Ridley Lange in "Nip/Tuck"
Von der Teenie-Serie im gleichen Jahr noch zur Serie für Erwachsene: Ebenfalls 2003 taucht Sophia in der freizügigen und mit viel schwarzem Humor versehenen Dramaserie "Nip/Tuck" auf. In drei Folgen spielt sie darin u.a. an der Seite von Kate Mara und John Hensley die jugendliche Bisexuelle Ridley Lange.
Die starke Brooke Davis in "One Tree Hill"
Ihren großen Durchbruch erlebte Sophia Bush mit ihrer Rolle in "One Tree Hill", für die sie auch mehrmals als beste Darstellerin in einem Drama für den Teen Choice Award nominiert wurde. Sie ist in allen neun Staffeln der Erfolgsserie als Brooke Davis zu sehen. Erst ist ihre Rolle recht einfach gestrickt: Sie ist die beliebte Cheerleaderin, sehr kontaktfreudig, freizügig, die perfekte Rivalin bei kleineren und größeren Intrigen. Ihre Figur ist etwas überzogen, manchmal klischeegeladen. Doch ihre Figur und ihr Charakter entwickeln sich weiter und bekommen nach und nach mehr Tiefe und Ernsthaftigkeit verliehen, sodass sie schon ganz bald zur absoluten Sympathieträgerin der Serie wird. Und sie ist in der Serie wie im echten Leben eine starke Frau.
Ali Landow in "Partners"
Direkt nach ihrer Hauptrolle in "One Tree Hill" schließt sich für Sophia Bush die nächste Hauptrolle an: diesmal in der Comedyserie "Partners", einer CBS-Serie von den Machern von "Will & Grace". Darin geht es um die beiden besten Freunde Joe und Louis, Joe verlobt mit Ali Landow, gespielt von Sophia, und Louis zusammen mit seinem Freund Wyatt. Erzählt wird die Freundschaft des hetero- und homosexuellen Paars und die Herausforderungen, mit denen sie im Leben zu kämpfen haben.
Detective Erin Lindsay in "Law & Order: New York" & "Chicago Fire" & "Chicago Med" & "Chicago Justice" & "Chicago P.D."
Ok, Moment. Wie viele "Chicago: whatever" gibt es denn? Ich muss gestehen, ich habe keine dieser Serien gesehen und kenne entsprechend auch nicht die Verbindung der Serien untereinander. Aber Sophia Bush ist definitiv ein Grund, diese Formate endlich mal zu schauen. Kennt jemand von euch eine dieser Serien und kann sie empfehlen?
Radiomoderatorin Vanessa Stanhope in "Alex, Inc."
Weiterer kurzer Auftritt: Sophia Bush spielt in der Comedy-Serie "Alex, Inc." mit Zach Braff in der Hauptrolle in nur einer Episode die Radiomoderatorin Vanessa Stanhope, die ihre eigene "Vanessa Stanhope Show" hat.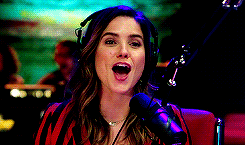 Ihre wichtigste Rolle
Wie eingangs schon angemerkt, ist Sophia Bush mehr noch als für ihre Rollen in Film und Fernsehen für den Einfluss bekannt, den sie im "realen Leben" hinterlässt. Daher empfehle ich jeder und jedem, dieser Frau zu folgen und aus ihren täglichen kleinen und großen Taten Inspiration zu schöpfen.
Sophia Bush Steckbrief
Name: Sophia Bush
Geboren: 8. Juli 1982
Filmografie: IMDb
Social Media: Instagram | Twitter

-->