ABC war fleißig diese Woche – vor allem im Begraben von Serien. Agent Carter wird nach 2 Staffeln eingestellt, und das eigentlich spannende Projekt "Marvel's Most Wanted" schafft es gar nicht erst über die Pilotfolge hinaus.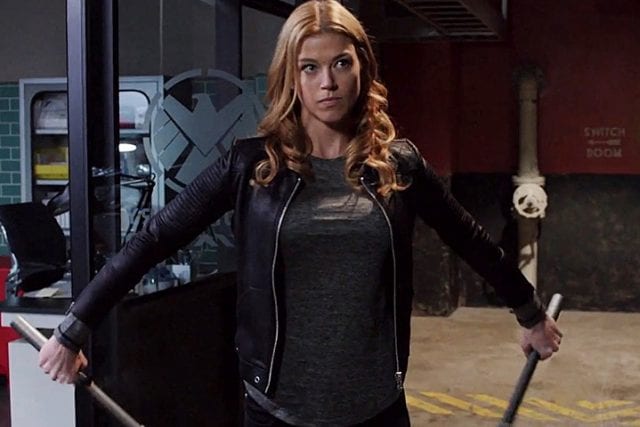 Dabei war für das Spin-Off zu Agents of S.H.I.E.L.D. mit Delroy Lindo sogar schon ein interessanter Co-Star zu den beiden Hauptdarstellern Adrianne Palicki und Nick Blood genannt worden. Die beiden letztgenannten spielen in der S.H.I.E.L.D.-Serie seit Staffel 2 die beiden S.H.I.E.L.D.-Agents Bobbi Morse und Lance Hunter, die im Prinzip in der 3. Staffel auch aus der Hauptserie geschrieben wurden, um frei zu sein für das Spin-Off. Schade eigentlich, mir hätte so ein Marvel Spin-Off gefallen, und es hätte das Marvel Cinematic Universum ganz charmant ergänzt.
"Marvel's Most Wanted" sollten die beiden Agents of S.H.I.E.L.D.-Produzenten Jeffrey Bell unf Paul Zbyszewski – wie wir schonmal berichtet haben – schreiben und produzieren. Sogar Marvels TV-Chef Jeph Loeb sollte als Produzent beteiligt werden. Die Serie hätte das Zusammenleben der beiden Agenten näher beleuchten sollen, außerdem sollten die beiden unter einem neuen Auftraggeber als Agenten tätig sein. In Agents of S.H.I.E.L.D. waren die beiden schonmal verheiratet und im S.H.I.E.L.D.-Team von Director Coulson wiedervereinigt worden.