Die Musik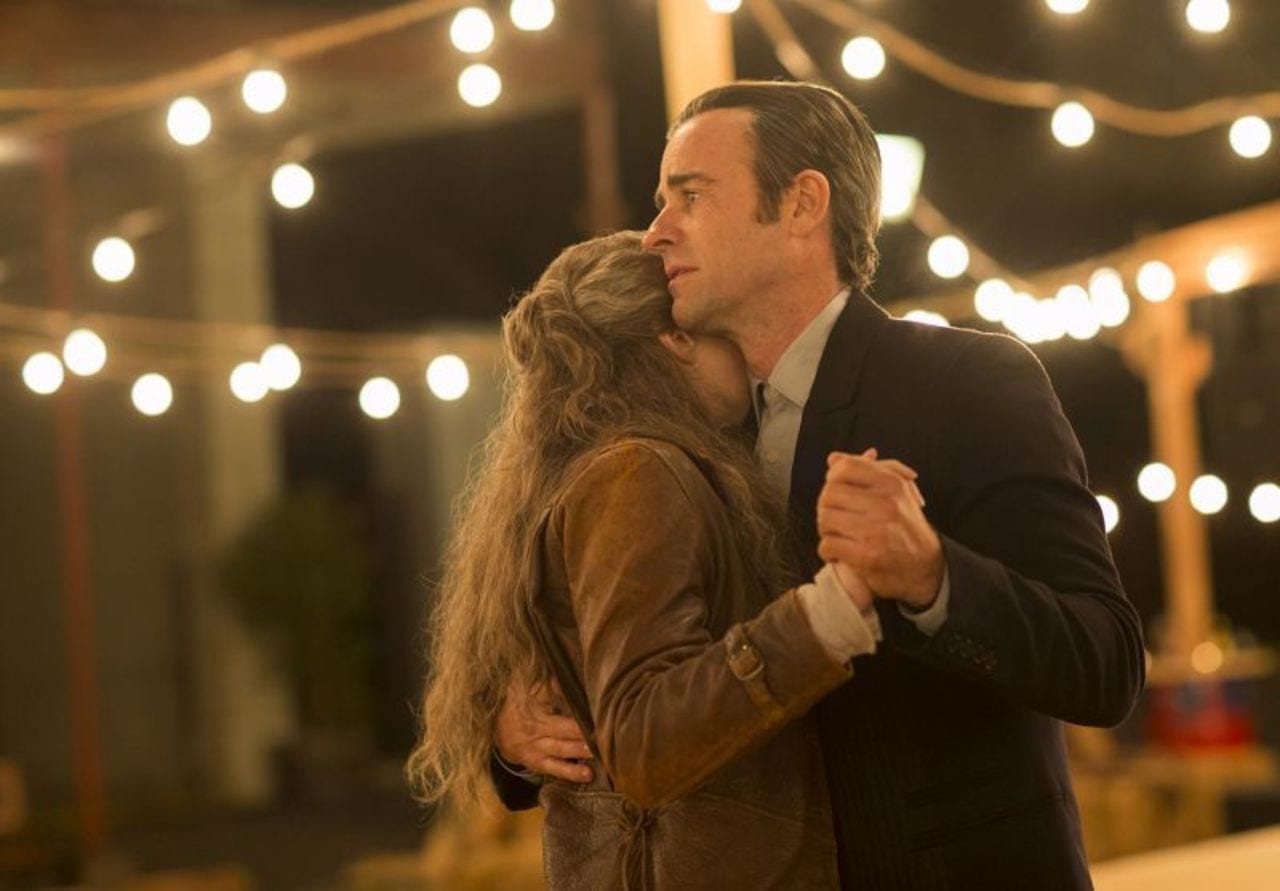 Auf dem Soundtrack-Album befinden sich erneut ausschließlich Instrumental-Stücke von Max Richter. Die Staffeln 2 und 3 beinhalten ja durchaus auch einige "normale" Popsongs, angefangen beim variierenden Titeltrack der einzelnen Folgen. Mir persönlich hat die Entscheidung zu mehr konventioneller Musik nicht so gefallen – ich hätte, wie in der Vorstellung des Soundtracks zu Staffel bereits erwähnt, lieber einen reinen Max Richter-Score in der Serie gehabt – das hatte ich im Review zum Staffelfinale ja auch entsprechend thematisiert.
Beim (nur digital verfügbaren Mini-)Album gibt's jetzt also nur klassischen Score. Dieser basiert – wie in den Staffeln 1 und 2 – vor allem auf zwei Themen, die sich durch die gesamte Serie ziehen. Sie tauchen immer wieder in Variationen auf und unterstützen bestimmte Wendepunkte und markante Situationen der Handlung auf besondere Art und Weise – das hatte ich in dem Beitrag zu Staffel 1 auch schon ausgeführt. Thema 1 ist "A Blessing", ein ruhiges, dünn instrumentiertes Thema, das die bedrückenden Gefühle vor allem der Familie Garvey unterstützt. Thema 2 ist "Departure", das mit einem prägnanten Klavierlauf vor allem dann auftaucht, wenn es um das Verschwinden der Menschen oder um die Erinnerung an verschwundene Menschen in der Serie geht. Und dann gibt es weitere Instrumentalstücke, die auf einer breiteren Basis angelegt sind und umfangreicher instrumentiert sind. Grundsätzlich finden sich auch beim Score zu Staffel 3 immer wieder Elemente aus älteren Werken Max Richters wieder.
The Departure taucht als Song häufiger auf. Auf dem Album zu Staffel 3 ist es gleich im Opener "The End of all our exploring" zu hören. Hier bekommt man einen ganz guten Eindruck, wie das Departure-Thema funktioniert:
The Leftovers - 2x09 - Ending Scene - Eve is alive - Cliffhanger
Nach diesem Track bekommen wir zwei kurze Stücke präsentiert, einmal das eher druckvolle, laute "Either fire or fire" und dann als Kontrast das ruhige Klavierstück "The spectre of a rose". Überraschenderweise schließt sich dann noch ein positives Stück an, und zwar das Pianostück "Nothing's gonna stop me now". Es nimmt zum Finale der Serie einen wichtigen Platz ein, begleitet Nora sozusagen bei ihrem Leben in Australien.
Mein Favorit auf dem Mini-Album ist dann "And know the place for the first time". Ein vor allem zum Ende hin sehr dramatisches Stück, das sich an dem "Blessing"-Thema orientiert. Nach einer ruhigen Anfangsphase wird es vor allem durch Bläser reich instrumentiert immer gewaltiger – und ist ein würdiger Abschluss des Albums sowie der Leftovers-Trilogie.
Fazit
Tja, leider nur fünf Tracks, die wir hier noch einmal zu hören bekommen, aber ich denke, man sollte sie eher im Gesamtkontext sehen. Zusammen mit Staffel 1 und 2 bekommt man hier nämlich sehr hochwertige Scorearbeit präsentiert. Der gesamte Komplex zu "The Leftovers" gehört sicher zum Besten, was man als Serien-Score zu hören bekommt. Man denke nur an die starke Wirkung, die einzelne Stücke in der Serie selbst erreichen – das ist schon große Klasse. Einige Szenen in der Serie scheinen nur dafür geschrieben zu sein, dass sie mit der Musik so umgesetzt werden können.
Das müsst Ihr wissen
Das Album gibt's nur in digitaler Form, bei iTunes zum Beispiel, oder auch bei Spotify. Einige Tracks habe ich wieder in unsere sAWE-Soundtrack-Playlist bei Spotify gepackt. Außerdem habe ich Euch eine Spotify-Playlist zu Max Richters Gesamtwerk zusammengestellt, die noch einmal die Verwandtschaften der Tracks untereinander dokumentiert.

Max Richter – The Leftovers Season Three (Music from the HBO Series)

1 The End of all our exploring 3:35
2 Either fire or fire 1:35
3 The spectre of a rose 1:46
4 Nothing's gonna stop me now 2:45
5 And know the place for the first time 2:55

5 Tracks, 2017 WaterTower Music

Dieser Beitrag hat mehrere Seiten:

-->