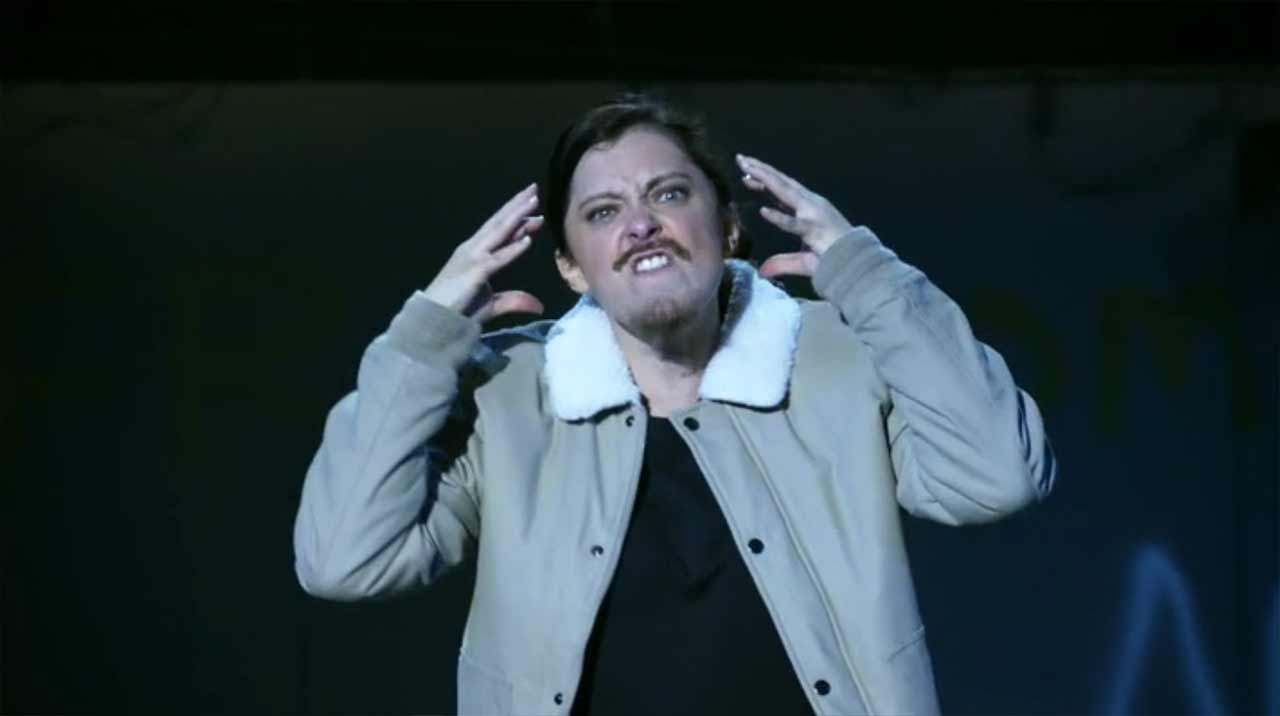 Diese Woche bekommen wir in "iZombie" mal etwas Neues zu sehen. Oder eben gerade nicht, denn die sonst obligatorische "Leiche der Woche" bleibt uns – zumindest in ihrer Entstehung – verwährt. Stattdessen wird auf interessante Art und Weise eines der eben gerade vorhandenen Bus-Unfallopfer gereicht. Entsprechend auf der Tageskarte landet eine passionierte Musical-Darstellerin, die nicht nur keckerweise in ihrem Stück den HIV- durch den Zombie-Virus ausgetauscht, sondern auch eine alternative Version des Intro-Songs abgeliefert hat.
"Are we good or do we need that in a wide?" (Liv)
Liv versucht derweil, ihre tatsächliche neue Rolle zu finden und die noch übergroß erscheinenden Renegade-Fußstapfen zu füllen. Dabei soll eine Hand voll geschmuggelter Noch-Menschen gerettet werden, was zu einer originellen Plan-Umsetzung führt. Dabei hätte Livs Erzählerstimme gerne länger das Geschehen begleiten dürfen. Aber auch so war das Prozedere unterhaltsam, was natürlich vor allem am neuseeländischen Akzent und dem ultimativen "Herr der Ringe"-Fanboy lag.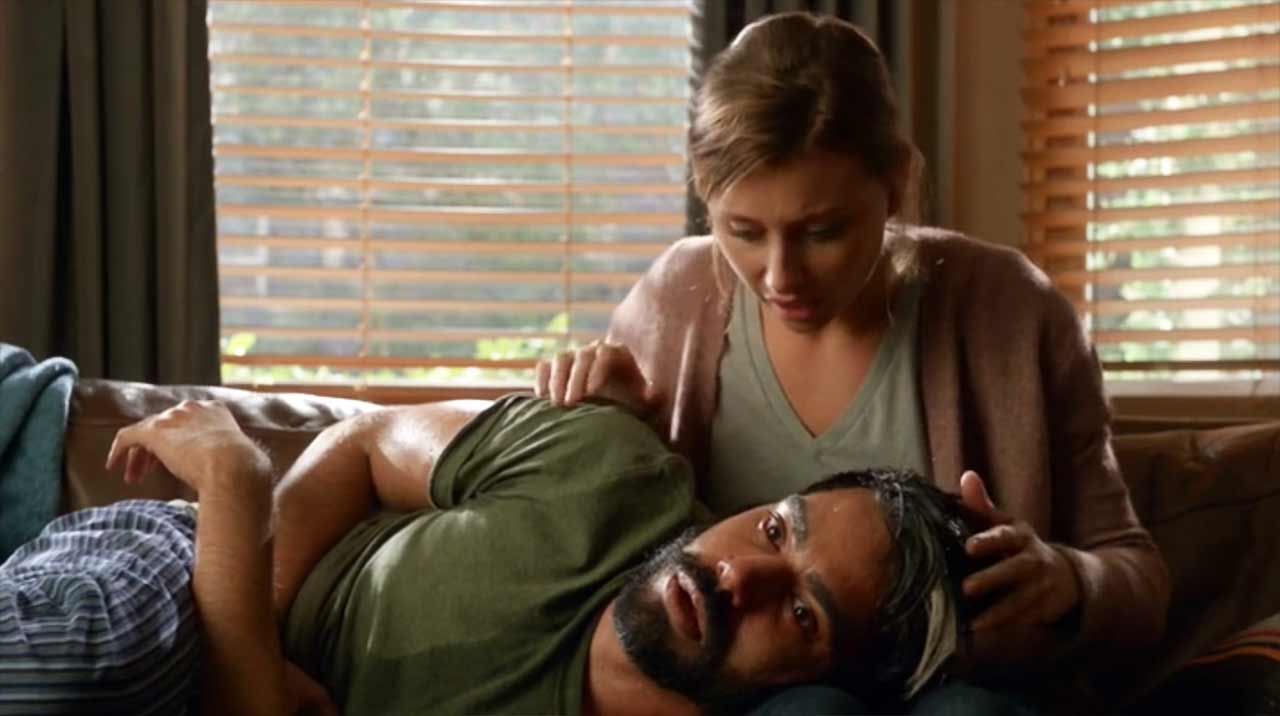 Ein Fanboy von Heroin dürfte nach der Folge (hoffentlich!) so schnell niemand werden. Ravi hat aus Heißhunger als ultimativen Liebesbeweis das Gehirn eines Heroin-Süchtigen verspeist und muss somit einen kalten Entzug durchleben. Das Elend hat sich aber gelohnt und sein Peyton-Entzug scheint vorerst beendet zu sein. Hier dürfte spannend zu sehen sein, wie die beiden mit seiner Teil-Zombiehaftigkeit umgehen werden.
"Like the bubble, I am born to rise." – "So he rises." – "Yeah… that's not creepy…" (Prophet, Lämmchen & Don E.)
Am Ende kam dann endlich noch das Aufeinandertreffen von "Papa do preach"-Brotbrecher und Hirn-Lokal-Sohnemann. Ich mag den Handlungsstrang noch immer nicht wirklich leiden. Da hat mich aus emotionaler Sicht Livs Situation deutlich mehr packen können. 3 aus 300 Hilfsbedürftigen aussieben – keine einfache Entscheidung. Deutlich klarer ist da schon, dass sich da zwischen Levon und Liv aber mal sowas von was anbahnt, oder nicht? Paar-Name und nahendes Wortspiel sollten bereits klar sein: Livon (live on).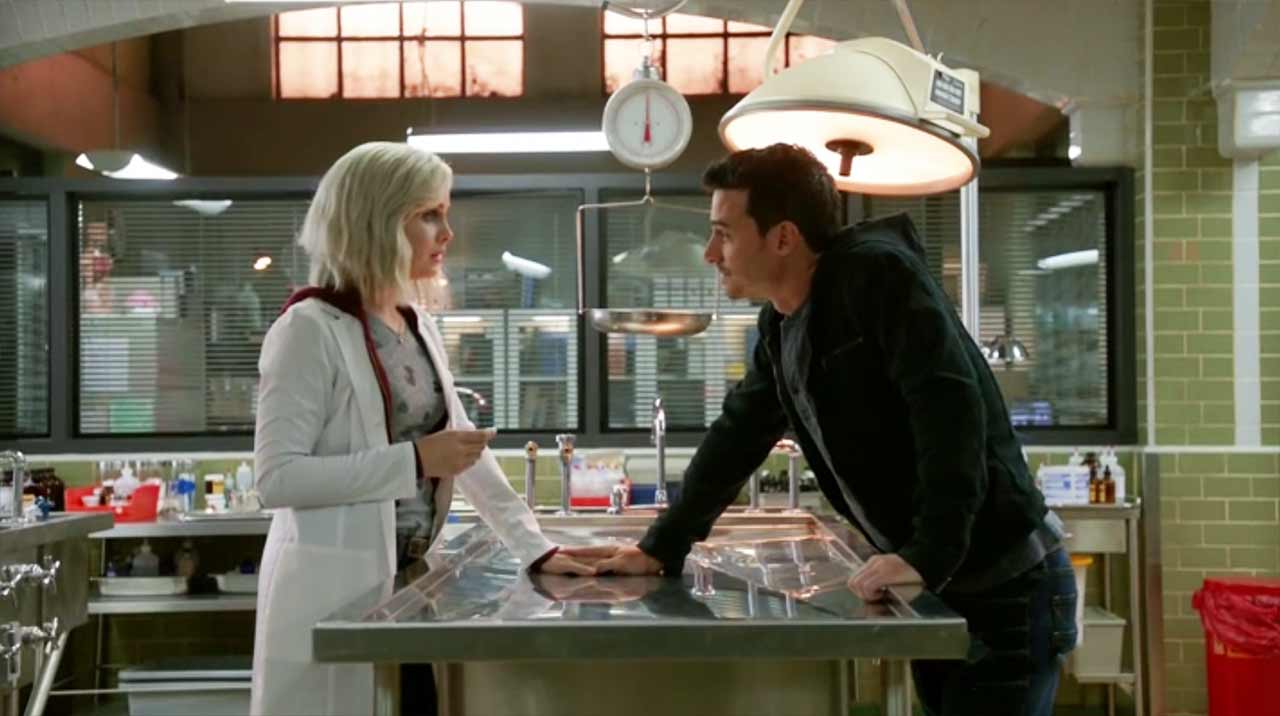 Der Serie tut es gut, zur Abwechslung mal eine übergeordnete Handlung zu haben. Durch die kleinen Nebenstories und weiterhin vorhandenen Hirn-Einflüsse bleibt es kurzweilig, auch wenn die Grundstimmung deutlich schwerer und melancholischer wird. Positiv aufgefallen sind mir mal wieder die kleinen Zwischenüberschriften auf den Comic-Tafeln, vor allem "Most important meal of the dead" und "Made from scratch" – herrlich.

So ist "iZombie" zwar insgesamt recht deutlich von der sehr guten Episode vergangene Woche entfernt, aber noch immer auf gutem Niveau unterwegs.

Bilder: The CW

-->