Mit einer großen Überraschung endete die 2. Staffel von "Star Wars: The Mandalorian" (hier geht's zum Review) – okay, eigentlich mit mehreren Überraschungen, wenn man bedenkt, wer in den finalen Minuten der Staffel so alles auftauchte. Aber ich meine konkret die Post-Credit-Scene. Da hat sich der alte Marvel-Veteran Jon Favreau als Showrunner von "Star Wars: The Mandalorian" des bekannten Mittels bedient, das bei jedem Marvel-Fan die Fans auf die Sitzen verweilen lässt, derweil der Abspann läuft.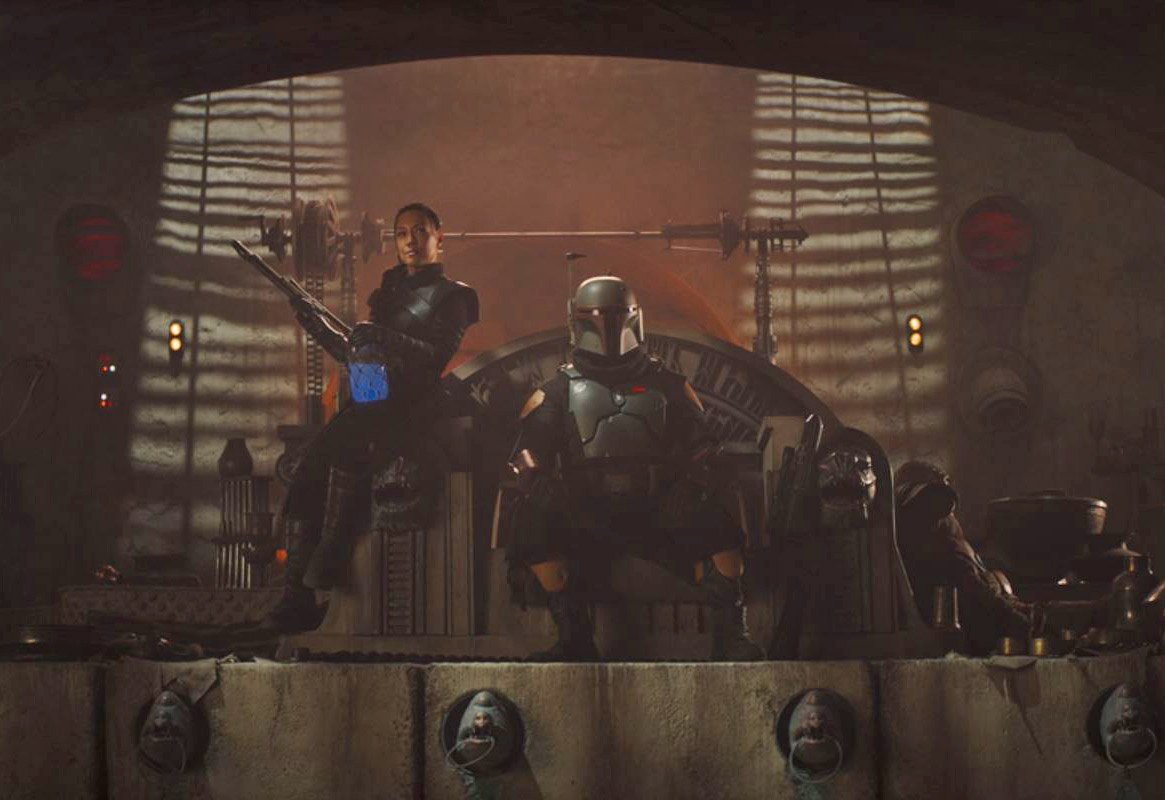 Was hat er gezeigt? Wir sehen Boba Fett, wie er den Palast von Jabba entert und gemeinsam mit Fennec Shand nicht nur die Wachen eliminiert, sondern auch Bib Fortuna, der Jabbas Angelegenheiten auf Tatooine nach dessen Tod offensichtlich… sagen wir mal… verwaltete. Dann setzt sich Boba Fett selbst auf den Platz von Bib Fortuna. Die Szene mündet in einer Ankündigung: "The Book of Boba Fett – coming December 2021". Doch was heißt das genau?
Schonmal vorab, weil ich's gleich mehrfach in Foren gelesen habe: Nein, es wird kein Buch zu Boba Fett, das im Dezember 2021 erscheint. denkbar ist ein Feature Film, der ja schon das eine oder andere Mal angekündigt war, bisher aber nie offiziell bestätigt wurde. Dann könnte es ein Spin-Off sein, wie viele Redaktionen gleich munter berichteten, ohne einen Beleg dafür zu haben, siehe zum Beispiel hier die Süddeutsche, oder TV Wunschliste oder hier WinFuture. Offizielle Bestätigungen oder Belege? Fehlanzeige. Warum sollte Disney+ auch letzte Woche das große Fass mit zahlreichen neuen Serien aufmachen, ohne ein Spin-Off zu einem der Fanlieblinge im "Star Wars"-Universum zu schweigen. Okay, man wollte vielleicht nicht den Gag der Post-Credit-Scene kaputt machen. Das wäre mir aber zu dünn. Ich glaube oder befürchte vielmehr etwas anderes…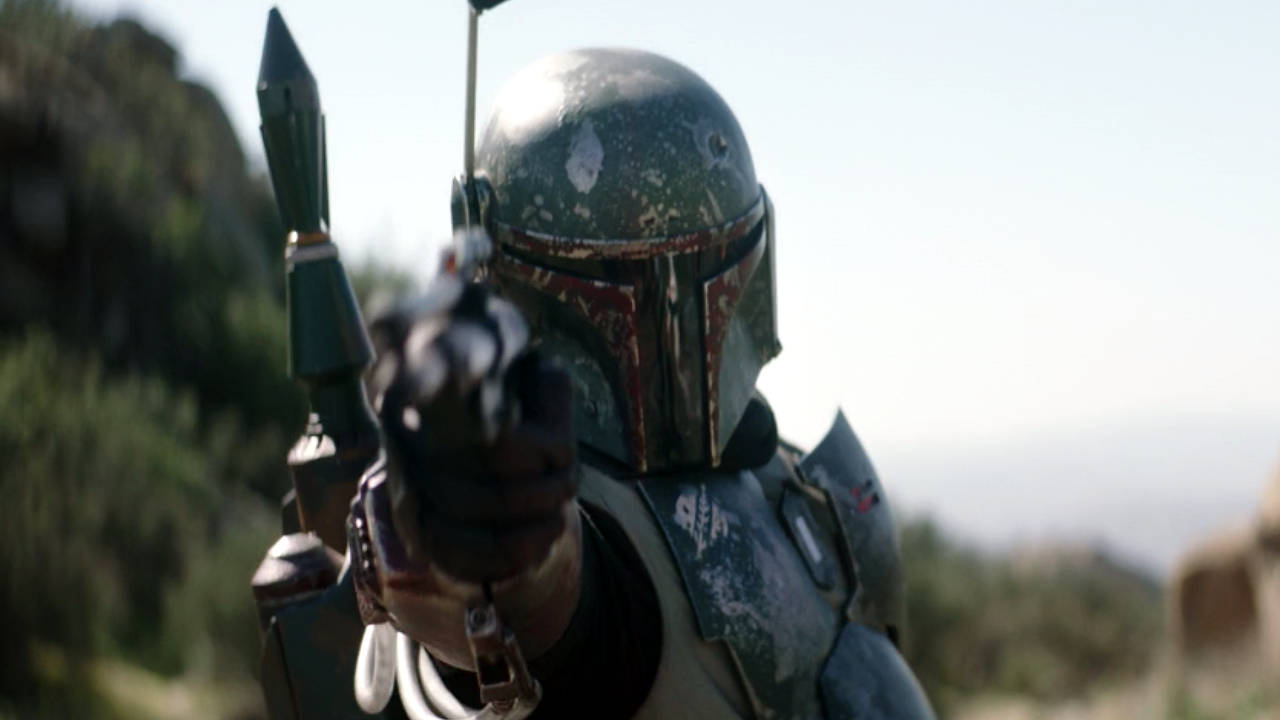 … nämlich dass sich die 3. Staffel von "Star Wars: The Mandalorian" um "The Book of Boba Fett" drehen wird, also dass ab Staffel 3 die Geschichte dieses Kopfgeldjägers weitererzählt wird, und zwar unter dem Serienlabel "The Mandalorian". Ob Boba Fett jetzt wirklich zu den Mandalorians zählen darf/kann oder nicht, darüber wird ja auch eifrig diskutiert, aber immerhin trägt er die mandalorianische Rüstung. Dem entsprechend wären Staffel 1 und 2 der Serie sozusagen "The Book of Dyn Jarren", wie der Mandalorian richtig heißt. Nachvollziehbar wäre es, denn die Story mit Dyn Jarren und Grogu ist in gewisser Weise auserzählt, so dass ich fast befürchte, dass die Tränen bei Dyn Jarren am Ende der Folge berechtigt waren und wir hier mit Chapter 16 einen doppelten Abschied gesehen haben. Und dann würde auch die Post-Credit-Scene innerhalb dieser Serie und die Nicht-Ankündigung beim Disney Investor Day wieder Sinn machen.
Damit wird vorerst der Abschied von Grogu und Dyn Jarren besiegelt – wobei ja mit "The Mandalorian" ein eigenes kleines Serien-Universum entstanden ist und wir Dyn Jarren oder auch Grogu in den Spin-Offs mit Ahsoka Tano oder in "Rangers of the New Republic" durchaus wiedersehen könnten – oder natürlich in "The Book of Boba Fett".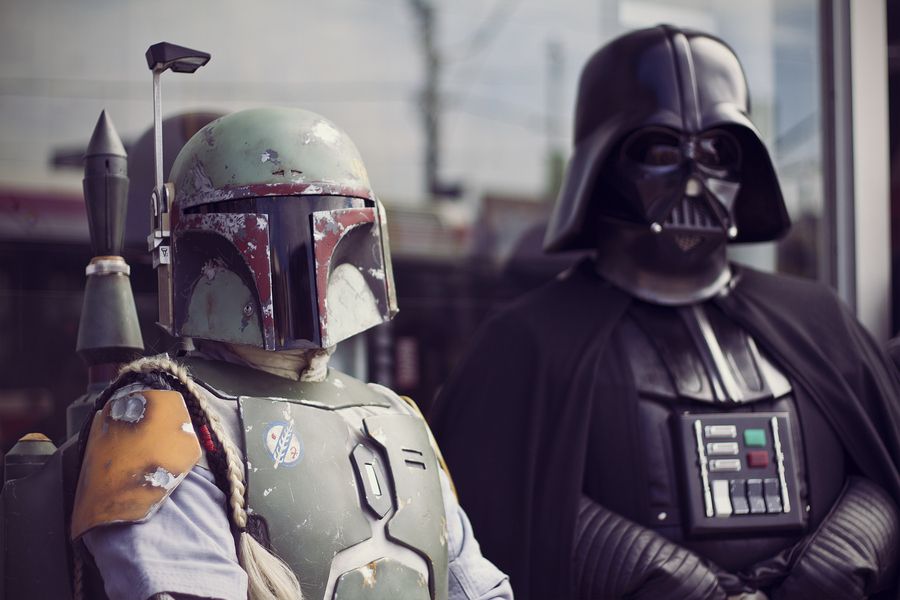 UPDATE: Wie Disney bekannt gegeben hat, wird "The Book of Boba Fett" eine eigenständige Serie als Spin-Off zu "The Mandalorian". Hier gibt's alle Infos.

Bilder: Lucasfilm

-->