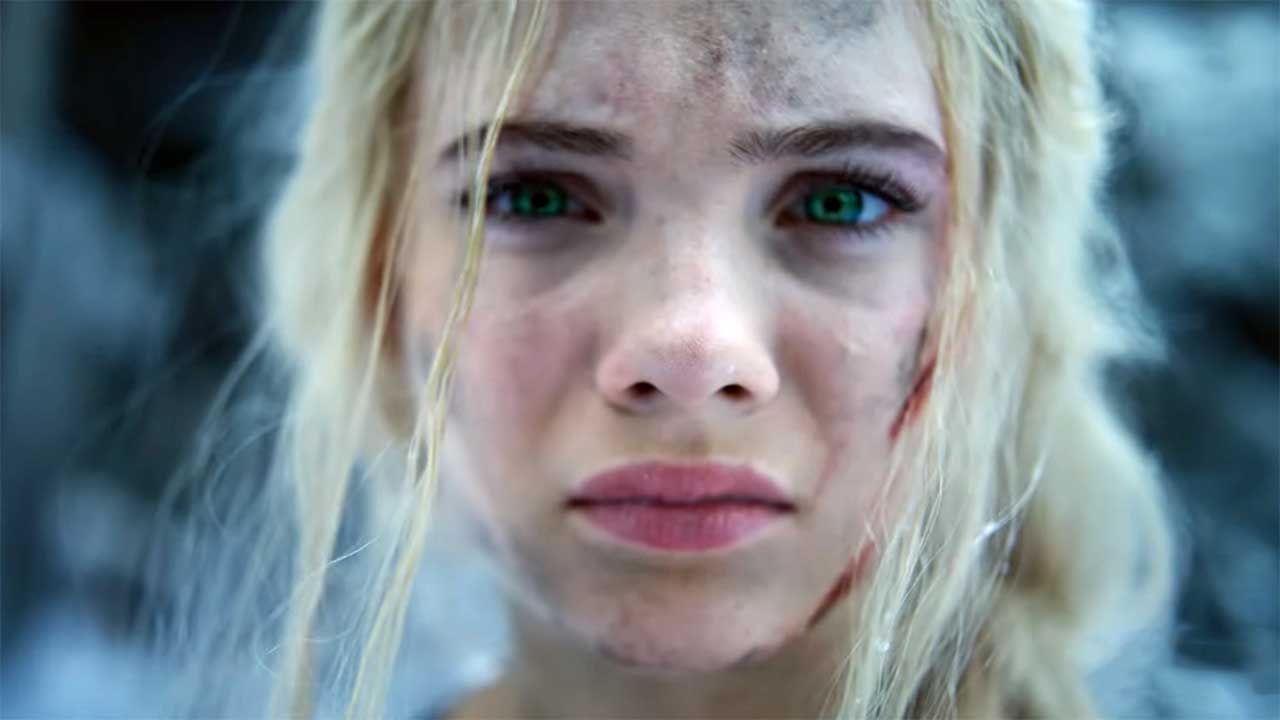 Damit ist die erste "WitcherCon" auch schon wieder Geschichte. Gestern Nachmittag und heute Nacht wurden in zwei Streams allerlei interessante Inhalte gespielt, die Serien- und Videospiel-Universum von "The Witcher" vereinen sollten. Wie zu erwarten war, wurde dabei auch nicht nur das Startdatum der zweiten Netflix-Staffel verkündet, sondern auch ein erster Trailer gedroppt. Wobei, offiziell wird der lediglich als Teaser oder Teaser-Trailer betitelt, aber über zwei Minuten Video?! Das ist ein Trailer! Abseits dessen gab es auch Neues zum animierten Format "The Witcher: Nightmare of the Wolf", was ihr weiter unten findet, genau wie die kompletten Streams, solltet ihr sie nicht live gesehen haben.
Hier für euch zunächst der (Teaser-)Trailer – erst im englischen Originalton, darunter die deutsch synchronisierte Fassung.
"Überzeugt davon, dass Yennefer bei der Schlacht von Sodden gestorben ist, bringt Geralt von Riva die Prinzessin Cirilla an den für ihn sichersten Ort – sein Zuhause aus Kindheitstagen, Kaer Morhen. Während außerhalb dieser Mauern die Könige, Elfen, Menschen und Dämonen um die Vorherrschaft ringen, muss Geralt das Mädchen vor etwas viel Gefährlicherem schützen: der mysteriösen Kraft, die in ihr schlummert."
Die 2. Staffel von "The Witcher" wird ab Freitag, dem 17. Dezember 2021 auf Netflix verfügbar sein. Hier noch das offizielle Poster-Motiv zur Fortsetzung.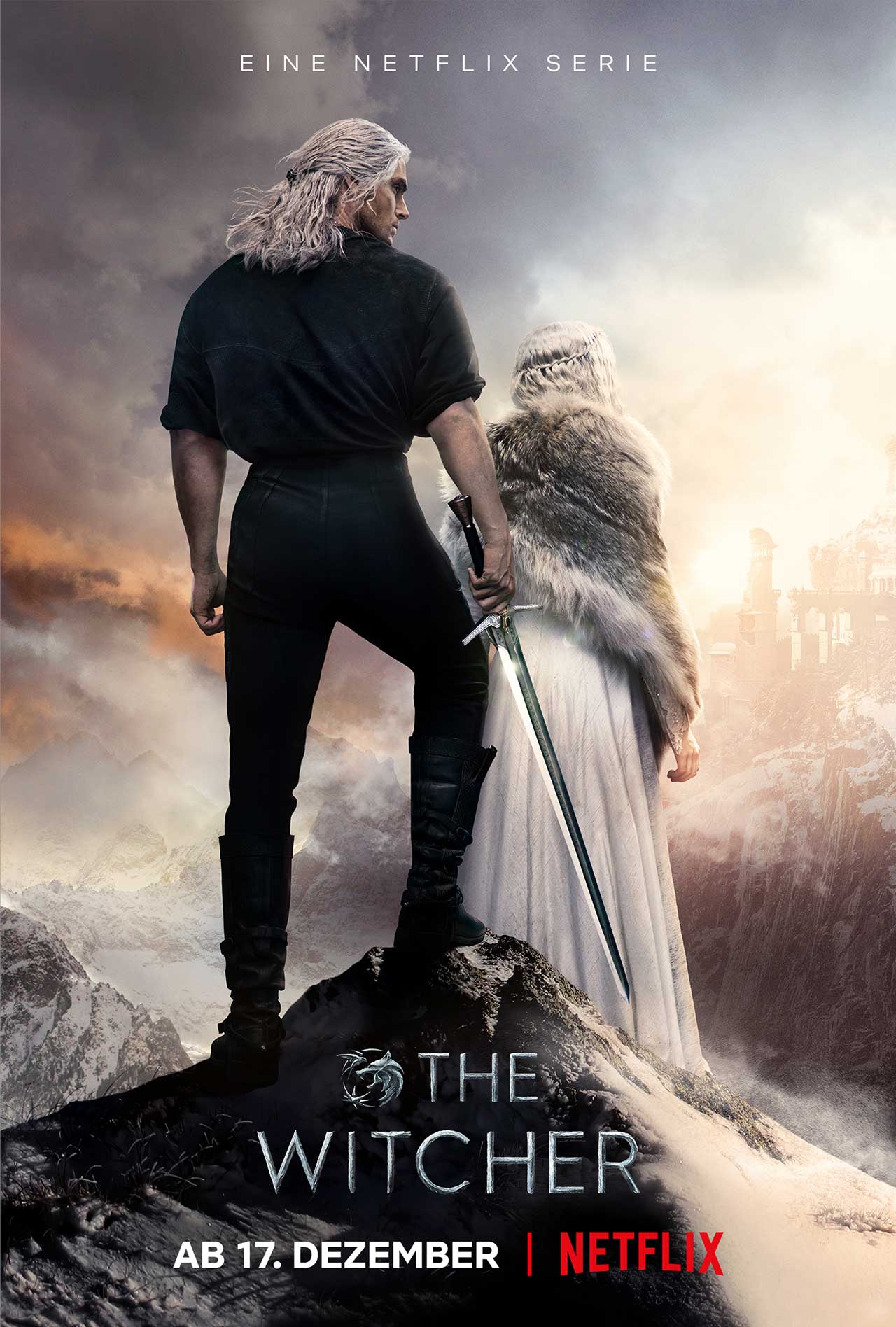 "The Witcher: Nightmare of the Wolf" – Startdatums-Teaser
Es gibt auch Neues zum Anime-Film "The Witcher: Nightmare of the Wolf", der eine Art Vorgeschichte zu Geralt darstellen wird. Dazu wurde ein erster (tatsächlicher) Teaser veröffentlicht, der nicht nur Einblicke in den Art-Stil, sondern auch das Startdatum preisgibt: Ab Montag, dem 23. August 2021, können wir uns den animierten Streifen anschauen.
"Face your demons."
WitcherCon Streams in voller Länger anschauen
Und hier wie eingangs erwähnt noch die kompletten Live-Streams als On-Demand-Videos zum Nachschauen. Da sind einige interessante Panels bei, in denen Cast und Crew von Serie und Videospiel über das Franchise "The Witcher" und die weiteren Kapitel der Erzählung reden.
"- The Witcher Season 2: Deck of Destiny: 10:06am PT/6:06pm BST
– CD Projekt Red's Memories from the Path: Stories Behind The Witcher Games 10:44am PT/6:44pm BST
– CD Projekt Red's Memories from the Path: Devs React 11:03am PT/7:03pm BST
– Geralt of T-Rivia 11:22am PT/7:22pm BST
-Tales from the White Wolf: A Conversation With Henry Cavill: 12:08pm PST/8:08pm BST"
"- The Witcher Season 2: Deck of Destiny: 6:06pm PT/10:06am JST/2:06am BST
-CD Projekt Red's The Witcher: Beyond Video Games: 6:41pm PT/10:41am JST/2:41am BST
-CD Projekt Red's Memories from the Path: Stories Behind The Witcher Games – Part 2: 6:53pm PT/10:53am JST/2:53am BST
-Geralt of T-Rivia: 7:10pm PT/11:10 JST/3:10am BST
-Tales from the White Wolf: A Conversation With Henry Cavill: 7:58pm PT/11:58am JST/3:58am BST"
Bilder: Netflix

-->