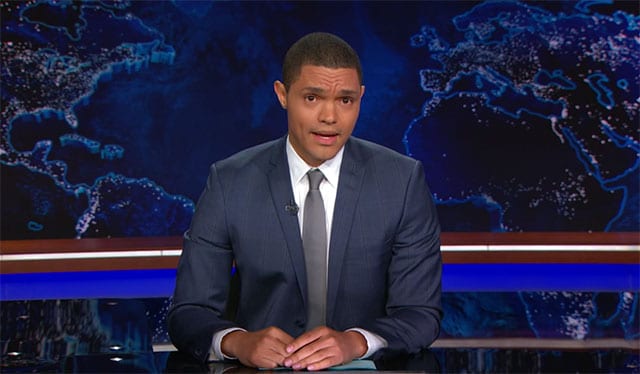 Leider habe ich den Auftakt der "neuen Daily Show" mit Trevor Noah noch nicht ganz sehen können. Aber immerhin diese kleine "Antrittsrede", in der der Neu-Host sich auch kurz dem Alt-Host widmet und dankende Worte an ihn richtet. Insgesamt war es scheinbar eine (absolut verständlich) wackliger Erstaufführung, die aber geglückt ist. Immerhin wir der "War against Bullshit" fortgeführt!
"Trevor shows his appreciation for the show's former host and discusses Speaker of the House John Boehner's recent resignation."
Mal schauen, welchen Fußabdruck er in der TV-Welt hinterlassen wird.
via: devour