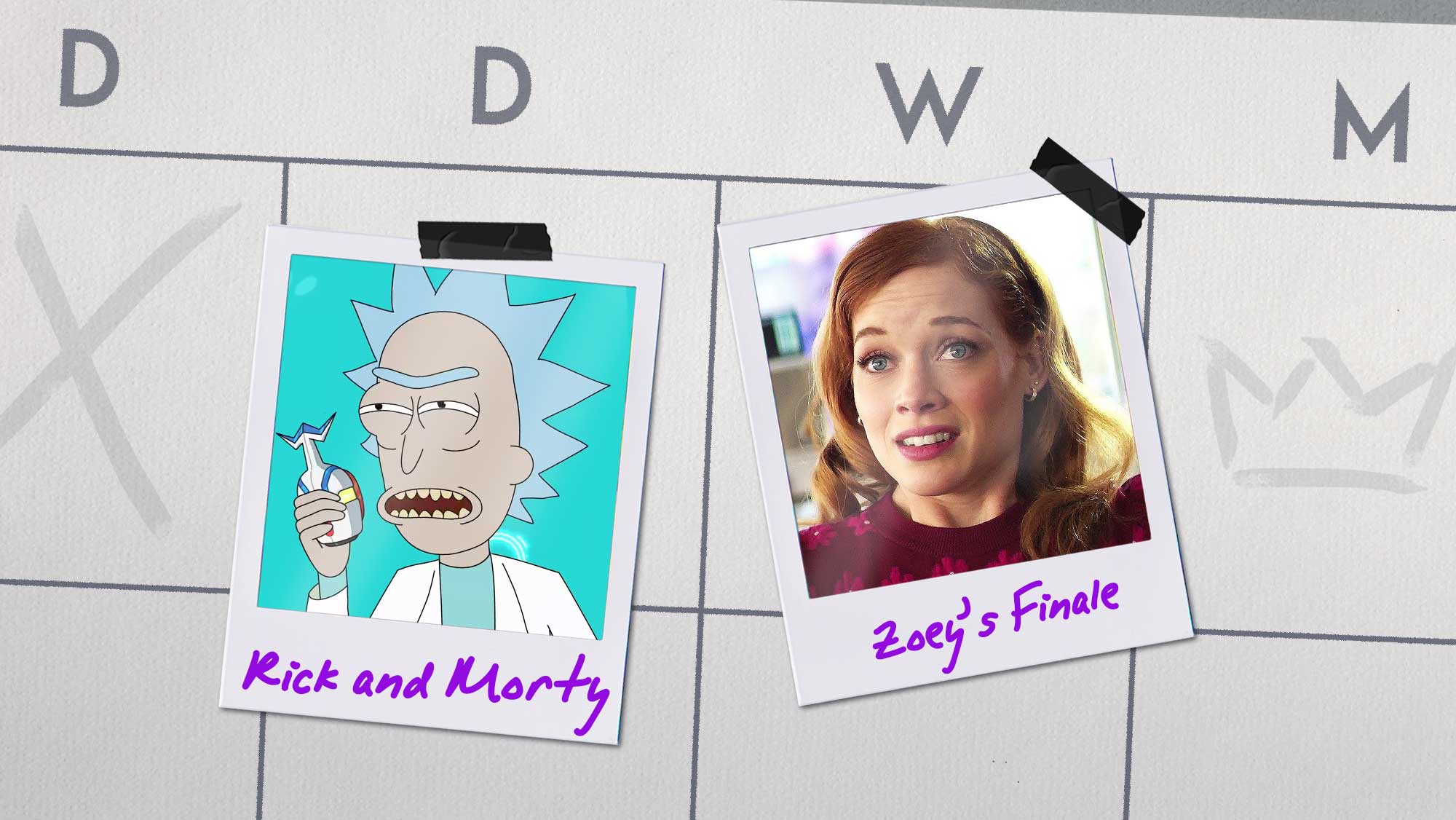 Es ist echt gut, dass wir uns teamintern vor einigen Wochen dazu entschieden haben, die Rubrik "Durch die Woche mit…" auf den Sonntag vorzuziehen. Andernfalls hätte ich das größte Highlight meiner kommenden Woche ja bereits gesehen, wenn der Beitrag online gegangen wäre. Und vor allem wäre ich zu müde zum Verfassen gewesen, denn meine morgen startende neue TV-Woche beginnt RICHTIG früh…
TV-Programm-Tipps für Montag, 4. Mai 2020
So gegen 5:00 Uhr morgens dürfte mein Wecker klingeln, damit ich zumindest einigermaßen "wach" bin, wenn ab 5:30 Uhr die erste neue Folge der zweiten Staffelhälfte von "Rick and Morty" zu sehen sein wird (S04E06, TNT Comedy). Ich werde euch schnellstmöglich das Review dazu bereitstellen! Und mein zweites Highlight folgt direkt hinterher (zumindest im übertragenen Sinne, dazu werde ich wohl frühestens mittags kommen), denn "Zoey's Extraordinary Playlist" feiert Staffelfinale in den USA (S01E12, NBC).
Ansonsten noch im typisch vollgepackten Montagsprogramm gibt es aus den USA unter anderem neue Folgen von "Westworld" (S03E08, HBO – bei uns ist bei Sky on Demand Episode 6 der Staffel zu sehen) oder auch "Bob's Burgers" (S10E20, FOX) und erneut werde ich mit S03E04 von "Killing Eve" (BBC America) daran erinnert, dass ich die Serie doch endlich mal anfangen muss.
TV-Programm-Tipps für Dienstag, 5. Mai 2020
Vermutlich seid ihr ja gerade auch größtenteils "Homies", also Zuhause-Bleiber, daher passt es doch ganz gut, dass die Comedians Moritz Neumeier und Till Reiners mal wieder über die aktuelle Lage schnacken (S01E06, zdfNEO 22:15 Uhr, ab 18:00 Uhr in der ZDF Mediathek).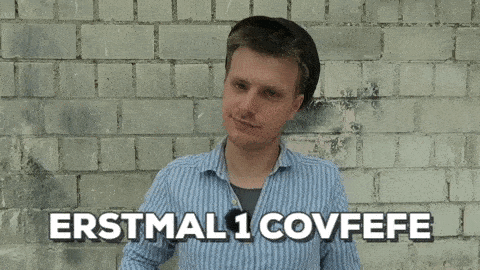 Ab 20:15 Uhr kommt es mal wieder zu einer neuen Folge von "Joko & Klaas gegen ProSieben" (auf welchem Sender das läuft, lasse ich euch mal selbst herausfinden…).
TV-Programm-Tipps für Mittwoch, 6. Mai 2020
Für mich gibt es Mittwoch tatsächlich nichts Neues für die Watchlist, was aber auch okay ist, immerhin haben wir abends unsere seriesly TEAMTELKO. Ansonsten könnt ihr aber aus den USA eine neue Folge "The Conners" (S02E20) bekommen und hierzulande läuft auf ProSieben die 16.(!) Staffel von "Grey's Anatomie" (spricht sich "Gruäähs ännäddemie") an.
TV-Programm-Tipps für Donnerstag, 7. Mai 2020
FX spendiert in den USA eine neue Folge "What We Do in the Shadows" (S02E05), im deutschen Fernsehen gibt es eine aktuell etwas ungünstig betitelte Serie mit dem Namen "Coroner – Fachgebiet Mord" (S02E01, 20:15 Uhr, 13th Street). Okay…
TV-Programm-Tipps für Freitag, 8. Mai 2020
Freitag startet die fünfte Staffel von "Blindspot" in den USA (S05E01, NBC), ansonsten bleibt es größtenteils ruhig. Wir haben hier in Berlin aber ja auch eh Feiertag.
TV-Programm-Tipps für Samstag, 9. Mai 2020
Zwar auch nichts, was ich selbst schaue, aber es soll ja doch recht viele Leute geben, die "The Blacklist" gerne schauen, wenn ich das richtig mitbekommen habe? S07E18 läuft auf dem US-NBC in der Nacht zu Samstag. Was ich euch eher empfehlen kann, ist "Better Call Saul", das doch tatsächlich im ZDF läuft (S01E07+08, ab 1:35 Uhr morgens, also ja, eigentlich Freitags-Programmtipp…).
TV-Programm-Tipps für Sonntag, 10. Mai 2020
Sonntag läuft hierzulande auf Sky One die vierte Folge von "Zoey's Extraordinary Playlist" (20:15 Uhr), ich werde aber früh ins Bett gehen, um etwas Schlaf vorzuholen. Denn dann steht bereits die nächste "Rick and Morty"-Frühschicht an…
Habt eine tolle Woche – serientechnisch wie allgemein!