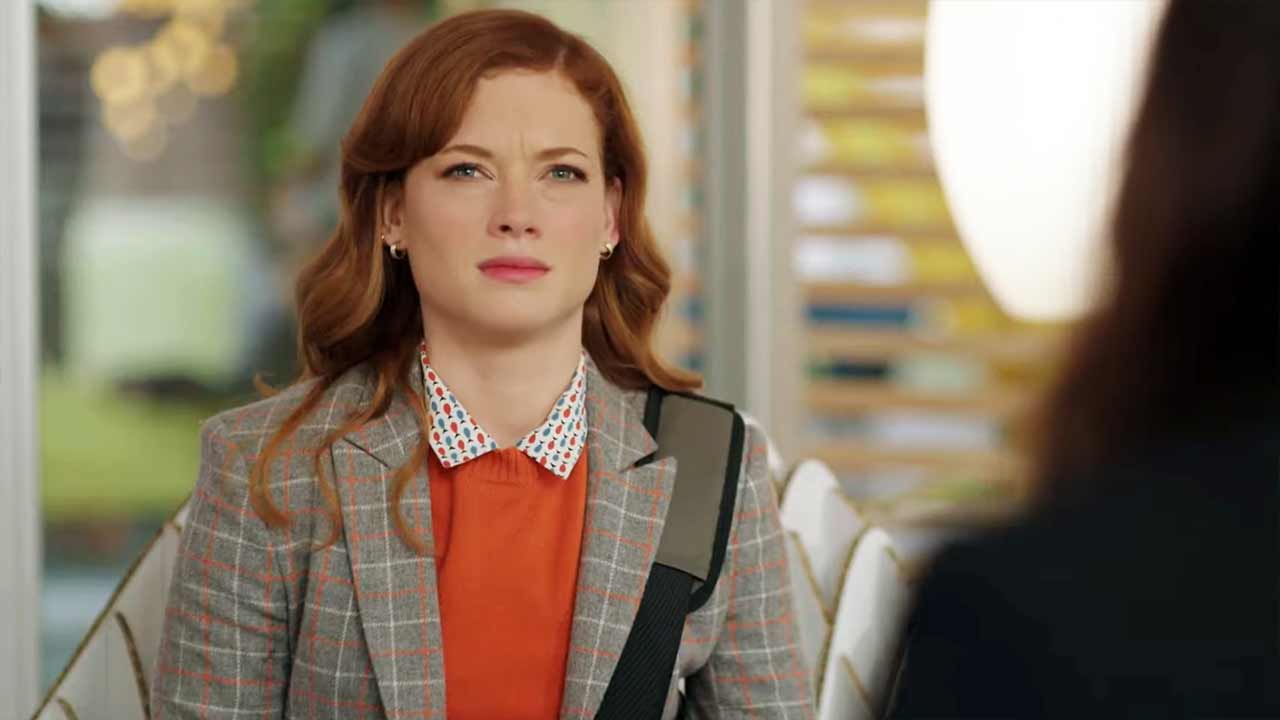 Das dürfte was von Freunden der Serien "Crazy Ex-Girlfriend" oder "Glee" sein, könnte aber auch "Normalos" gefallen, so die originelle Idee auch entsprechend gelungen umgesetzt wird. Ab 7. Januar ist Jane Levy mal wieder in einer neuen Serie (zunächst in den USA) zu sehen. Nach u.a. "Suburgatory" oder zuletzt dem Netflix Original "What/If" wird sie ab dann in "Zoey's Extraordinary Playlist" zu sehen sein. Vornehmlich mit verstört dreinblickender Miene, denn so ganz weiß sie nicht, was um sie geschieht. Denn plötzlich hört sie Stimmen. Singende Stimmen. Aber nur sie hört, wie Leute um sie herum in bester Popstar-Manier ihre Gedanken preistragen.
Mit dabei sind außerdem noch ein paar andere TV-bekannte Gesichte, wie bspw. Skylar Astin ("Ground Floor", "Crazy Ex-Girlfriend"), Lauren Graham ("Gilmore Girls") oder auch Peter Gallagher ("The O.C."). Auch das unterstreicht den eigentlich verheißungsvollen Ansatz. Bleibt halt die Frage, ob es in eine billig-kitschige oder durchaus ernstzunehmendere (nicht mit "ernsteren" zu verwechseln!) Richtung in der Umsetzung geht. Das könnte etliche Zielgruppen zusammenbringen – oder am Ende sagt der Großteil "Das ist halt auch nur eine Filmstory, die unnötig in die Länge gezogen und ein paar Episoden zerstückelt worden ist. Warten wir es ab.
Hier ein bisschen Promo in Form eines Trailers und eines "First Looks", wie man so unschön sagt:
"All Zoey wanted was a connection. But what she got was so much more."
"Jane Levy, Lauren Graham, Peter Gallagher and the rest of the cast share a sneak peek at the new high-concept drama about a young woman who begins to hear people's innermost thoughts through songs. Watch the premiere January 7 at 10/9c on NBC."
Ich bin mir noch immer uneins, welcher Gruppe ich letztlich angehören werde. Aber für ein Reinschauen in die Pilotfolge reicht meine Neugier bislang noch aus. Und Levy fand ich eh schon zu "Suburgatory"-Zeiten super.
"Zoey's Extraordinary Playlist" läuft ab 7. Januar 2020 in den Vereinigten Staaten bei NBC. Noch ist unklar, wann und wo die Serie hierzulande ausgestrahlt/abrufbar sein wird.