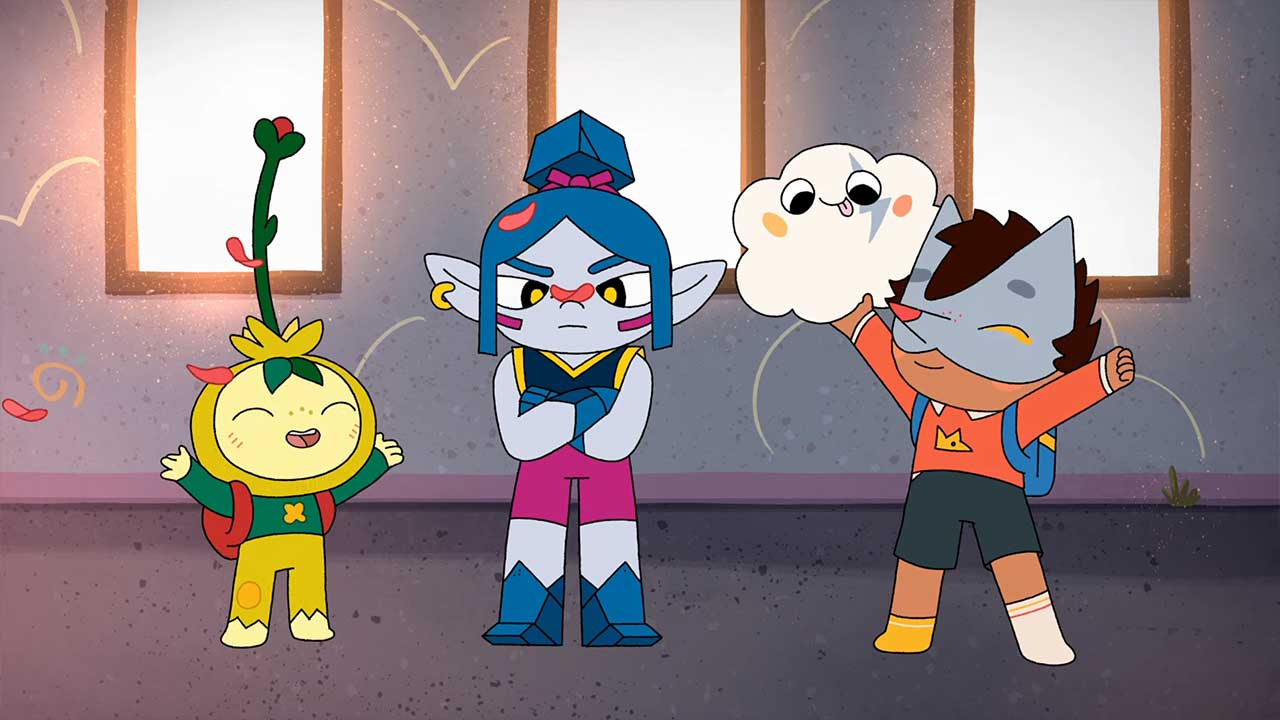 Wer die Apple-Vorschau für die zweite Jahreshälfte aufmerksam studiert hat, dürfte von "Wolfboy and the Everything Factory" erfahren haben. Mittlerweile steht die neue animierte Serie kurz vor dem Start und hat einen offiziellen Trailer erhalten. Geschichte und Darstellungsstil erinnern mich ein bisschen an das Netflix Original "Hilda", gepaart mit einer Prise "Adventure Time", wobei die Animation nicht wirklich flüssig erscheint, da hätten es für meinen Geschmack gerne ein paar Frames mehr die Sekunde sein können. Aber seht selbst!
"William Wolfe is no ordinary human boy. Down in the magical spryte realm of the Everything Factory, he's Wolfboy. And with his new spryte friends, he learns his vivid imagination and limitless creativity have the power to change the world."
Die erste Staffel von "Wolfboy and the Everything Factory" wird ab Freitag, dem 24. September 2021, über Apple TV+ zu sehen sein.