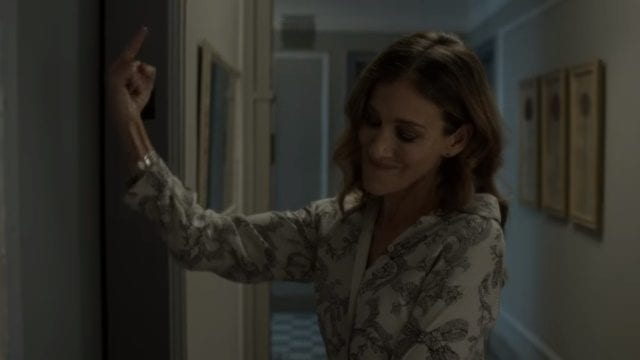 Nach Sex and the City gibt es nun bald wieder ein neues HBO Original mit Sarah Jessica Parker: Divorce. Doch statt High Heels, Sex und Mr. Big steht dieses Mal eine Scheidung auf dem Programm. Frances ist in ihrer Ehe mit Robert unglücklich und entschließt sich, nicht mehr demselben Trott zu folgen, sondern auf Veränderung zu setzen und die Scheidung einzureichen – und das scheinbar nicht nur aufgrund einer emotionalen Affäre ihres Mannes. Doch für diesen kommt die Entscheidung mehr als plötzlich.
"I want a divorce." (Frances)
"Are you drunk?" (Robert)
Auch wenn die Serie als reine Comedy eingeordnet wird, sieht mir das ganz schön stark nach Drama aus. Mal sehen, wie hier der Ausgleich geschaffen wird – und vor allem, ob uns Sarah Jessica Parker ganz Carrie Bradshaw-like wieder auf ihre Seite ziehen kann.
Divorce startet diesen Herbst auf HBO.
via: TVLine Bild: HBO