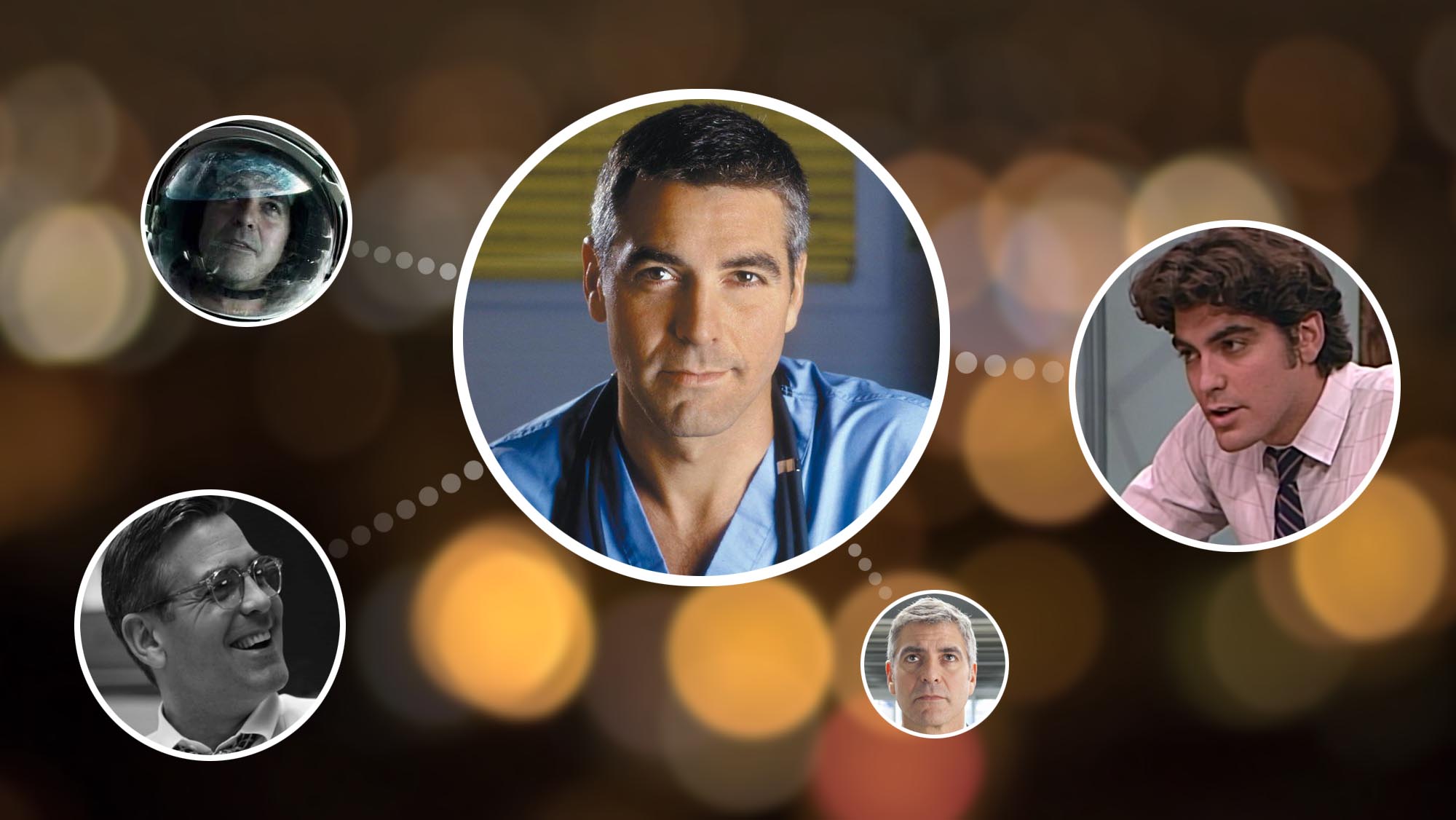 Es gibt wenige Schauspieler, bei denen ich sagen würde, dass ich Fan von ihnen bin. Kyle MacLachlan ist sicher so jemand, oder Ray Wise, aber auch – George Clooney. Erstmals aufmerksam geworden bin ich auf ihn in Robert Rodriguez' "From Dusk Till Dawn" von 1996, später fand ich Filme wie "Solaris", "Gravity", "Up in the Air" oder "Good Night, and good luck" einfach großartig. Ich mag dabei sowohl seine schauspielerischen Leistungen als auch sein Talent als Autor und Regisseur, Geschichten zu erzählen. Mit seinen Komödien-Streifen bin ich allerdings nie so richtig warm geworden. Seine Karriere startete mit einer Serie, die ich selbst links liegen gelassen hatte…
Emergency Room
Die Serie "Emergency Room" meine ich, und die muss man wohl nennen, wenn man sich mit dem Werk von George Clooney beschäftigt. 109 Folgen lang schlüpfte er ab 1994 in die Rolle des Arztes Doug Ross – seine erste große Rolle, die auch gleichzeitig seinen Durchbruch bedeutete. Bis 1999 war er fester teil der Serie und wurde mehrfach für diverse Preise nominiert. Nach seinem Ausstieg bleib er der Serie verbunden und kehrte 2009 für Gastauftritte zurück. Mit seiner Rolle in "ER" machte er auch in Hollywood auf sich aufmerksam, so dass seine Schauspielkarriere Fahrt aufnahm.
Roseanne
Zu Beginn seiner Karriere schlug sich George Clooney mit Statistenrollen in diversen Serien durch, unter anderem in "Trio mit vier Fäusten", "Die Fälle des Harry Fox" und "Mord ist ihr Hobby". Als erstes festes Engagement kann man seine Rolle in "Roseanne" bezeichnen, die er 1988 bekam. Darin spielt er den Chef von "Roseanne", der es damit erwartungsgemäß nicht allzu leicht im Leben hat. Clooney war auch im Gespräch, als das Revival vor zwei Jahren geplant wurde – er sagte allerdings ab, obwohl einige andere Gaststars mit von der Partie waren.
Good Night, and good luck
Ach, das ist einfach ein großartiger Filn, und derweil ich hier so über ihn schreibe, bekomme ich schon wieder große Lust, ihn gleich noch mal eben zu gucken. Der Film von 2005 war Clooney zweite Film-Regiearbeit, für die er 2006 auch gleich mit dem Oscar nominiert wurde – übrigens auch für das beste Originaldrehbuch, das er zusammen mit seinem Geschäftspartner Grant Heslov schrieb. Zu sehen ist er im Film auch, hält sich aber im Hintergrund. Im Mittelpunkt steht die Auseinandersetzung zwischen dem Fernsehjournalisten Edward R. Murrow und dem Senator Joseph McCarthy, und der Film hat eine besondere Atmosphäre, an der auch der Dreh in Schwarzweiß nicht unschuldig ist. In einer Nebenrolle ist übrigens Ray Wise zu sehen. Und apropos Nebenrolle: 2006 erhielt George Clooney doch noch einen Oscar, zwar nicht für diesen Film, aber für seine Nebenrolle in "Syriana".
Science Fiction: Gravitiy und Solaris
Zwei großartige Science-Fiction-Filme hat George Clooney außerdem in seiner Filmographie. Da wäre zum einen der mit sieben Oscars ausgezeichnete Film "Gravity" des Regisseurs Alfonso Cuarón aus dem Jahr 2013, bei dem der Cast auf vielleicht eine Handvoll Darsteller reduziert ist – und mit einer ganz starken Sandra Bullock an Clooneys Seite. Ganz großes Kino ist auch "Solaris" aus dem Jahr 2002. Zu dem Film hat Clooneys Freund Steven Soderbergh Drehbuch und Regiearbeit, Kamera und Schnitt beigesteuert, die großartige zum Visuellen passende Musik stammt von Cliff Martinez. Ein schauspielerisches Highlight in dem Film ist Natascha McElhones Leistung (kennen wir aus "Californication").
Up in the Air
Einen Film muss ich noch nennen, nämlich "Up in the Air". Clooney spielt darin Ryan Bingham, der darauf spezialisiert ist, Menschen sanft zu entlassen. Er ist so gut in seinem Job, dass er von seiner Firma um die ganze Welt geschickt wird, was natürlich dazu führt, dass er seine sozialen Kontakte vernachlässigt. Ryans großes Ziel ist es, die Zehn-Millionen-Frequent-Flyer-Meilen-Schallmauer zu überwinden. Damit verbunden ist eine der besten Szenen, die George Clooney abgeliefert hat, nämlich dann, wenn er diese Schallmauer durchbricht und sich dabei aber eigentlich gerade emotional an einem Tiefpunkt befindet. Toll erzählt, toll gespielt.
George Clooney Steckbrief
Name: George Timothy Clooney
Geboren: 6. Mai 1961
Filmografie: IMDb

-->