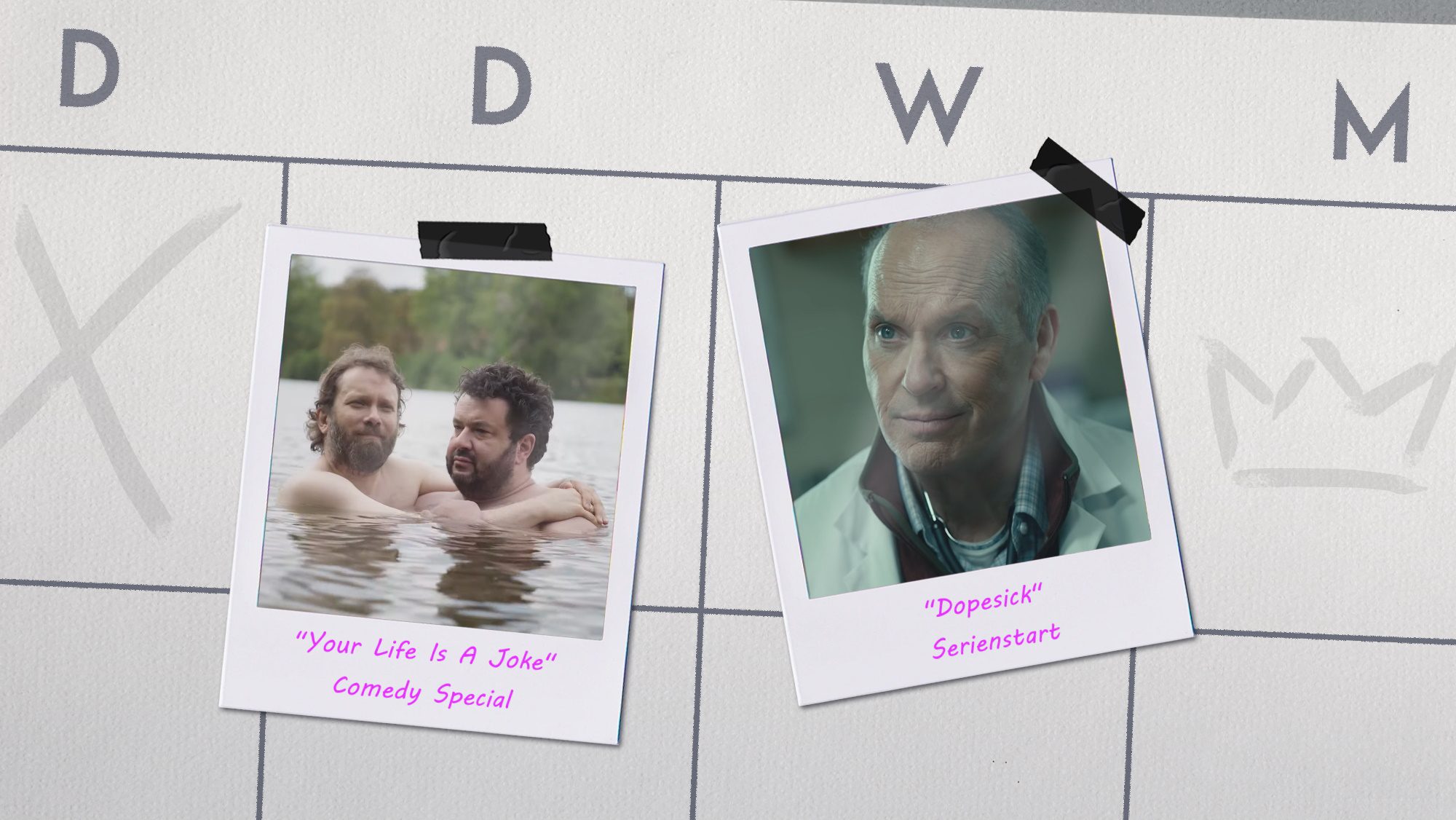 Das muss man sich auf der Zunge zergehen lassen: Nächsten Monat endet das Jahr 2021. Wooooow. Die letzten Wochen des Jahres fliegen nur so dahin, da merke ich wieder, dass ich viel öfter inne halten und die einzelnen Momente mehr genießen sollte. Wenn man nicht aufpasst, lässt man sich von der Zeit nur so mitreißen. Aber genug der melancholischen Zeitrasereibetrachtung. Mit welchen Serien können wir unsere wertvolle Zeit in der nächsten Woche denn so füllen? Ein Blick auf das TV-Programm der kommenden Tage gibt Aufschluss darüber.
Montag, 08.11.2021
Die Woche startet super auf Sky, denn die sechste Staffel "Superstore" ist ab heute auf Sky Comedy zu sehen. Schon so viel von gehört, schon so oft wurde sie mir empfohlen – der richtige Zeitpunkt, um endlich damit loszulegen?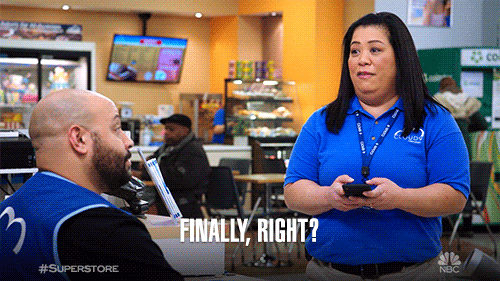 Dienstag, 09.11.2021
Im Comedy Special "Your Life Is a Joke" verbringt der Comedian Oliver Polak einen Tag mit verschiedenen Persönlichkeiten, darunter Schauspieler Christian Ulmen, Sängerin Jennifer Weist und Rapperin Nura. Doch nicht nur aus Spaß – denn am Abend, nachdem die beiden sich jeweils kennengelernt haben, füllt er sein Comedy-Programm mit allerlei Gemeinheiten über ebenjene Tagesbegleitung. Das Ergebnis gibt es ab Dienstag auf Netflix zu sehen.
Witzig wird es auch auf Sky, wo ab heute die bereits zehnte Season "It's Always Sunny in Philadelphia" auf Sky Comedy anläuft.
Mittwoch, 10.11.2021
Während auf Netflix heute die zweite Staffel "Gentefied" startet, werde ich mich in gesellschaftlicher Runde an die Serie "Ich weiß, was du letzten Sommer getan hast" wagen. Diese ist seit Mitte Oktober via Amazon Prime Video abrufbar und ich bin sehr gespannt, was aus dem Horrorfilm-Klassiker-Vorbild gemacht wurde.
Aber auch Disney+ hat an diesem Bergfest-Tag so einiges auf Lager – unter anderem das Staffelfinale von "Y: The Last Man", eine neue Episode "Reservation Dogs" (S01E06), die erste Staffel "Mrs. America" und die achte Staffel "Last Man Standing".
Donnerstag, 11.11.2021
Auf Sky Documentaries läuft heute eine neue Folge der Doku-Serie "Her Story" mit einer weiteren prominenten Frau im Fokus an und zwar Dunja Hayali. Darauf freue ich mich sehr, denn ich finde die Journalistin und Moderatorin sehr beeindruckend. In der Episode erhalten wir Einblicke in ihren beruflichen, aber auch privaten Alltag und erleben, was die Corona-Pandemie im Leben der Reporterin für Veränderungen mit sich gebracht hat. Auf Sky Atlantic läuft heute zudem die zweite Staffel "Temple" an, während Netflix das Reality-TV-Format "Liebe lügt nicht" ins Programm nimmt. Ich werde heute um 20:15 Uhr auf ProSieben wieder die neue Folge "The Voice of Germany" schauen.
Freitag, 12.11.2021
Zum Wochenende gibt es ebenfalls wieder einige Neustarts. Auf Amazon Prime ist ab heute die zweite Staffel "Der Beischläfer" exklusiv verfügbar und die Serien "Always Jane" und "All Or Nothing: Toronto Maple Leafs" starten hier. Disney+ zeigt heute die ersten beiden Folgen ihres Originals "Dopesick" mit großartiger Besetzung, darunter Michael Keaton in der Hauptrolle. In der Serie wird gezeigt, wie ein Unternehmen die schlimmste Arzneimittelkrise in der Geschichte der USA ausgelöst hat, indem Patient:innen ein Opioid verschrieben wurde, ohne zu kommunizieren, wie hoch das Abhängigkeitsrisiko eigentlich ist, das damit einhergeht. Allein der Trailer dazu ist schon sehr einnehmend.
Samstag, 13.11.2021
Von allem was dabei: Netflix zeigt am Samstag die nächsten drei Episoden der Animationsserie "Arcane" (S01E04-06), während auf Sky Atlantic der zweite Teil der fünften Staffel "Billions" zu sehen ist. In der zdfMediathek ist ab heute die zehnteilige schwedische Teenie-Horrorserie "Cryptid" abrufbar. Dafür sollte man aber auf jeden Fall auf blutige Szenen eingestellt sein.
Sonntag, 14.11.2021
Lust auf ein bisschen Mystery am Sonntag? Dann gibt es auf Discovery (u.a. via Sky) den Start der ersten Staffel "Mysterien der Antike – Das Geheimnis des Schädelgrabs" zu sehen. Oder aber ihr holt einfach nach, was in der Woche so liegen geblieben ist. Oder aber ihr macht einfach mal nichts. Auch schön.

Bilder: Netflix | hulu

-->