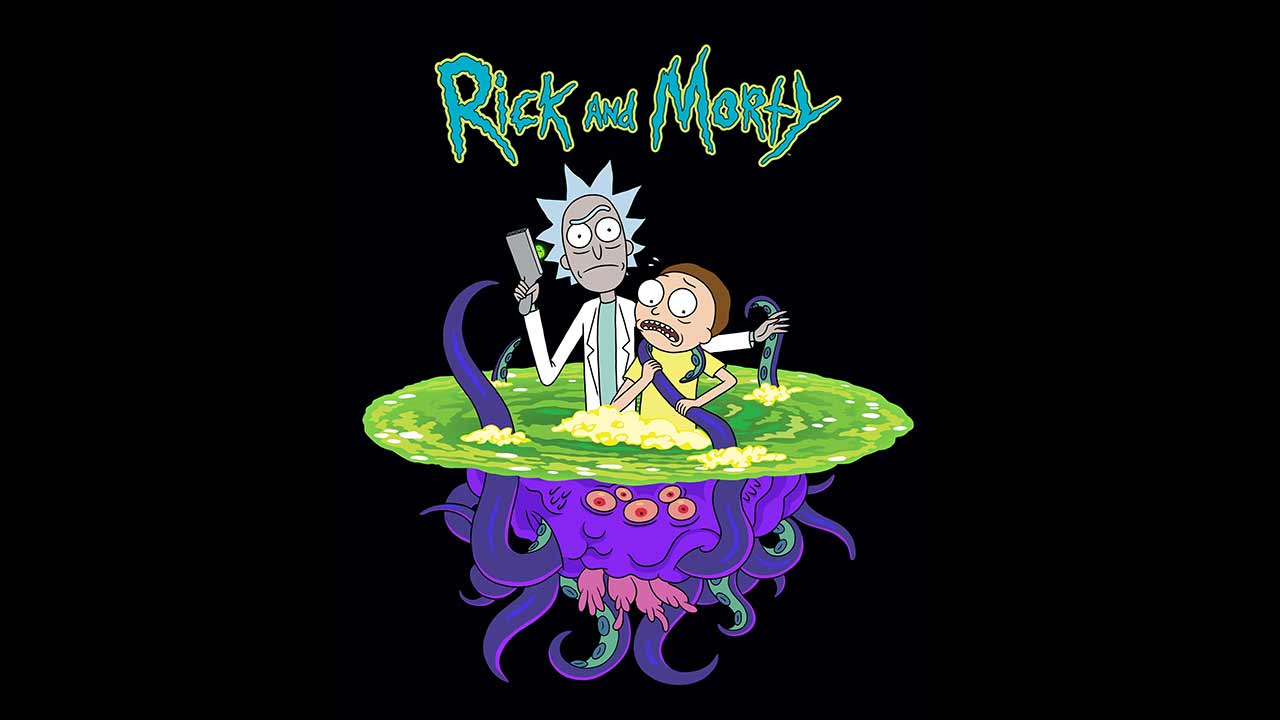 Heute Mittag hatte ich so ein seltsames Misch-Gefühl. Ich wurde daran erinnert, dass in der Nacht von Sonntag auf Montag die neuen Folgen von "Rick and Morty" beginnen. Das bedeutet zum einen natürlich total große Freude, dass es mit einer der besten Animationsserien unserer Zeit weiter geht. Zum anderen aber eben auch ein bisschen Verdruss, ob der Müdigkeit, die sich bereits im Gedanken daran in meinen Gliedern einzunisten weiß. Denn (im Grunde genommen kann ich unsere Meldung zur ersten Staffelhälfte 1:1 übernehmen) erneut werden die neuen Episoden parallel zur Ausstrahlung in den Vereinigten Staaten auch direkt bei uns im deutschen (Pay-)TV zu sehen geben. Um 5:30 Uhr morgens.
Dass es mit der zweiten Hälfte ("The Other Five") der vierten Staffel "Rick and Morty" am 3. Mai in den USA weiter gehen wird, hatte ich im Zuge des Trailers ja bereits genauso gesagt, wie, dass es auch erneut eine parallele Ausstrahlung über TNT Comedy geben wird. Aber nochmal der Vollständigkeit sei es hier prominenter für eure Fernseh-Kalender notiert.
"Dem genialen, aber auch verrückten Wissenschaftler Rick gelingt es immer wieder, sich und seinen naiven Enkel Morty auf ihren gemeinsamen Reisen durch das All in Gefahr zu bringen. Bislang machten sich Rick und Morty in Staffel 4 auf die Suche nach Todeskristallen, Rick musste zu seinem Entsetzen feststellen, dass ein Fremder seine geheime Weltraum-Toilette benutzt und Morty bekam einen Drachen geschenkt, mit dem er eine Seelenverbindung aufbaute. Mit welchen intergalaktischen und irdischen Schwierigkeiten Rick und seine Familie in den neuen Folgen zu kämpfen haben, wird sich zeigen!"
Bereits kommenden Montag, dem 4. Mai 2020, (sehr sehr) früh um 5:30 Uhr wird es im Rahmen des [adult swim]-Blocks auf TNT Comedy mit "Never Ricking Morty" die erste neue Folge "Rick and Morty" (S04E06) zu sehen geben. Mit englischem Originalton und zunächst ohne Untertitel. Die folgen jedoch bereits erfreulich kurzfristig, bereits am gleichen Montagabend um 22:40 Uhr, wenn die Episode nochmals ausgestrahlt wird. Danach folgen dann noch die weiteren vier Episoden in gleicher Manier, jeweils wöchentlich versetzt. Und ich versuche mich daran, euch parallel zur parallel zu den USA parallel stattfindenden Ausstrahlung parallel hier im Blog ein Parallel-Review zur Folge zu verfassen, das mit Sicherheit etliche Parallelen aufweisen wird. Ich weiß nur noch nicht, zu was genau.
Ich geh dann schon mal vorschlafen…
Bild: (c) 2020 The Cartoon Network., Inc. A WarnerMedia Company. All Rights Reserved.