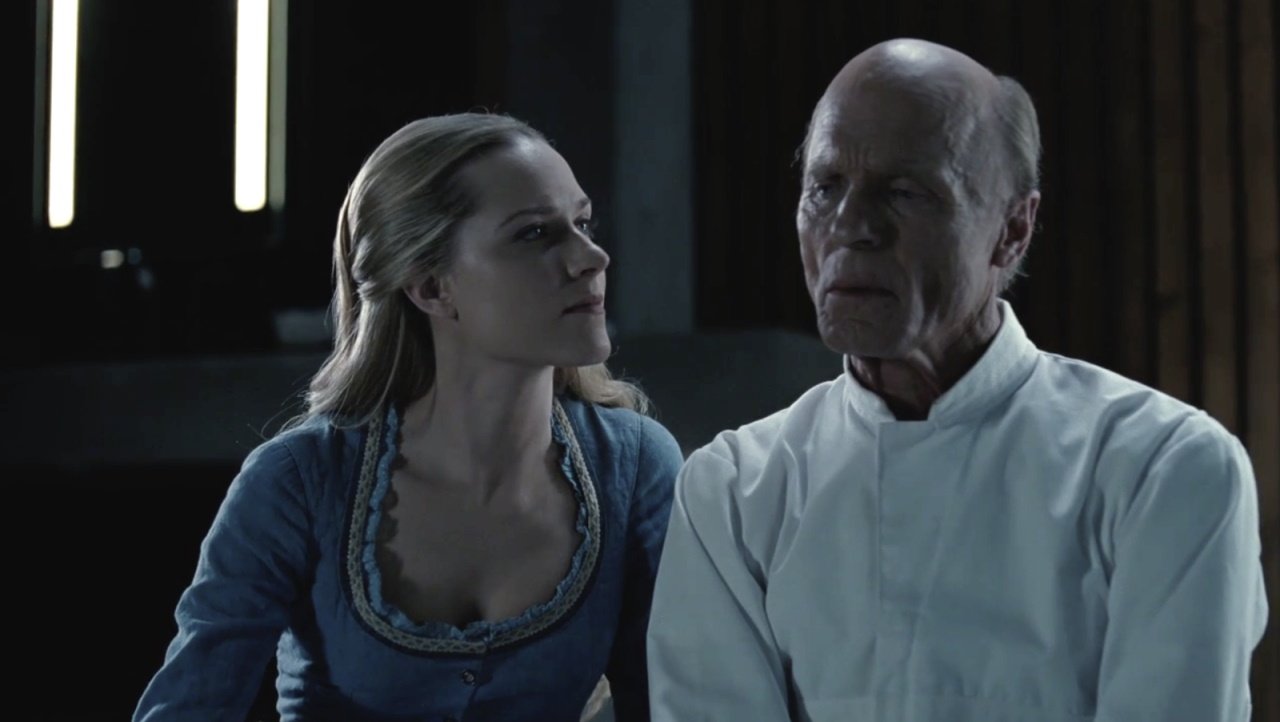 "Schon" ist die Weihnachtszeit vorbei und wir haben das merkwürdige Jahr 2020 hinter uns gelassen. Also wird es langsam Zeit, dass wir uns an die Auflösung unseres "sAWEntkalenders" machen!
sAWEntskalender 2020
Ihr wollt vor der Auflösung noch einmal selbst suchen und miträtseln? Dann startet direkt mit Türchen #1 und hangelt euch Stück für Stück weiter vor. Und solange widmen wir uns dann wieder zunächst einmal ein paar Zahlen und Ranglisten. Wir haben 24 Türchen mit Weihnachtsfolgen aus unseren Lieblingsserien gefüllt – wer da nicht in Weihnachtsstimmung gekommen ist! Wir sind es bei der Recherche und Zusammenstellung alle Male. Am meisten Aufrufe hatten die Beiträge zu Weihnachtsfolgen in "King of Queens" (1.166), "Gilmore Girls" (423) und "Black Mirror" (382). Und durchschnittlich am meisten Zeit habt ihr mit dem Lesen (oder der Suche nach dem Buchstaben) im Beitrag zu "Two And A Half Men" (5:15 Min) verbracht.
Insgesamt gab es auch in diesem Jahr wieder zehn tolle Preise zu gewinnen. Bei unserem "sAWEntskalender" mitgemacht haben 35 Personen, von denen zwölf auch die finale Lösung, nämlich das gesuchte Serienzitat eingereicht haben.
Die Lösung
Das Lösungszitat hatte in diesem Jahr genau 24 Buchstaben und damit war in jedem der 24 "sAWEntskalender"-Beiträge genau ein Buchstabe versteckt. Das Zitat stammt von der Figur der Dolores aus "Westworld" und sie sagt dieses in der vierten Folge der dritten Staffel zu William:
"Welcome to the end of the game."
Hier könnt ihr die Szene auch noch einmal sehen und förmlich spüren, wie sich die Spannung um Dolores und William herum nach und nach aufbaut, bis sie die magischen Worte sagt:
Bereits am 6. Dezember hat Daniel das Zitat erraten, seine Lösung eingereicht und sich damit den Hauptgewinn, den selbst ausgesuchten Netflix-Gutschein, gesichert. Mit etwas Abstand folgten am 18. Dezember die richtigen Lösungen von Stephan, der sich das "Adventure Time"-Monopoly ausgesucht hat, und Birgit, die ihre Heißgetränke künftig aus der Baby Yoda-Tasse schlürfen wird. Die weiteren sieben Gewinner*innen werden in den nächsten Tagen elektronisch Post von uns erhalten und können sich über einen der restlichen Gewinne freuen. Herzlichen Glückwunsch nochmal an alle!
Die Buchstaben-Verstecke
Der Vollständigkeit halber und damit ihr die Verstecke nochmal nachvollziehen könnt, listen wir die Buchstaben und die Art und Weise, wie wir sie versteckt haben, für euch auf.
Feedback willkommen!
Danke an alle, die dieses Jahr zum wiederholten Mal mitgemacht haben! Wir freuen uns sehr, dass ihr am Ball bleibt. Genauso danken wir natürlich auch all denen, die es dieses Jahr zum ersten Mal ausprobiert haben. Wir hoffen, euch allen auch in diesem Jahr die Adventszeit wieder etwas "verserien" zu dürfen. Um den "sAWEntkalender" noch mehr so zu gestalten, dass ihr großen Spaß am Lesen und Rätseln habt, lasst uns doch gerne euer Feedback da! Waren die Buchstabendverstecke zu einfach, zu schwer, zu ausgefallen, zu einseitig? Ist euch die Mechanik klar, haben euch die Tipps geholfen? Und habt ihr einen Wunsch für ein Thema im nächsten Kalender? Wir freuen uns sehr, wenn ihr uns ein paar Einblicke gebt und tüfteln dann schon mal an dem "sAWEntskalender" für dieses Jahr.

Bild: HBO

-->