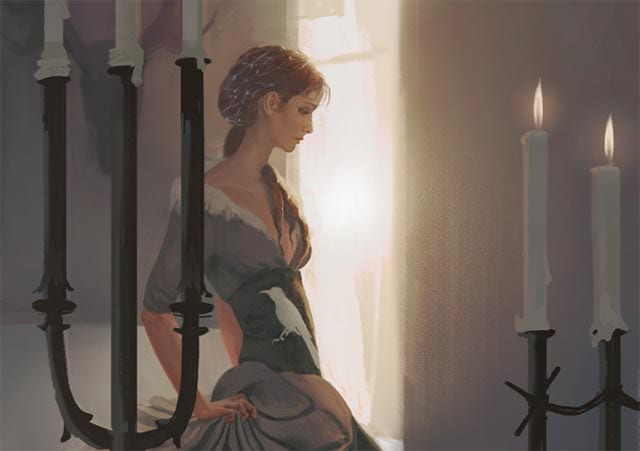 George R. R. Martin ist eine derart coole Socke, dass er nicht nur Artwork von Deviant Art in Person von Yulia Nikolaeva bei sich im Blog einbindet, nein, er stellt auch einfach mal ein komplettes Kapitel vom langerwarteten nächsten Buch der Romanreihe "A Song of Ice and Fire" online, das die Basis für die TV-Adaption Game of Thrones bildet.
Den gesamten Ausschnitte zu Alayne könnt ihr direkt auf seinem Blog einsehen. Ich lese lieber erst noch die vorherigen zweieinhalb Teile, die mir noch fehlen… Und ob die Buchfreunde das schon lesen sollten? Bis zur Veröffentlichung des Gesamtwerks vergehen sicherlich noch einige Monate, da kann so ein erster Teaser schon einmal die Gelüste nach frischen Seiten ordentlich anfachen.
UPDATE: Dank an die Kommentare – es gibt auch drei weitere Previews zum Band zu lesen.
via: @deniskrick