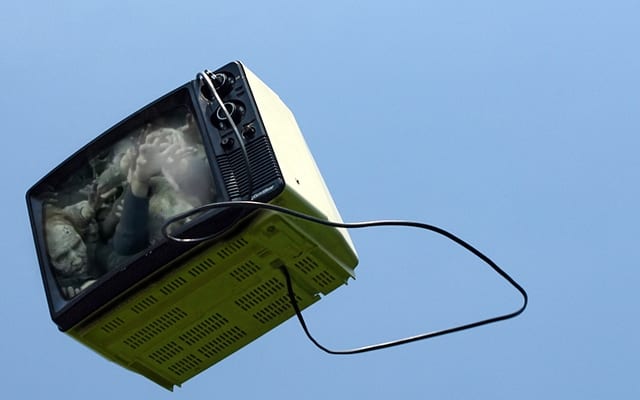 Schon wieder eine Woche vorbei, schon wieder Montag – und damit wieder Zeit, einen Blick auf das deutsche TV-Programm zu werfen. Ob es sich also lohnt, den Fernseher anzuknipsen und sich von der Flimmerkiste berauschen zu lassen oder ob ihr doch lieber an die frische Luft oder unter echte Menschen gehen solltet, erfahrt ihr in den folgenden Zeilen. Das gesamte Programm könnt ihr natürlich auch hier einsehen. Und zum direkten Vergleich, was es hier tolles (noch) nicht zu sehen gibt, werft doch mal einen Blick in unseren Serienkalender der US-Starts (u.a. die Serienstarts von Wicked City und Ash vs. Evil Dead).
Montag, 26. Oktober 2015
Der Montag steht weiterhin ganz im Zeichen von The Walking Dead. Heute läuft um 21 Uhr bereits die dritte Folge der sechsten Staffel auf dem Pay-TV-Sender Fox. Nachdem die ersten beiden Episoden (First Time Again und JSS) bei uns beide ziemlich gut weggekommen sind, können wir wohl auch auf alles weitere gespannt sein. Wer noch nicht ganz so weit im Geschehen ist, kann sich natürlich auch erstmal die Wiederholungen vorheriger Staffeln auf RTL2 ansehen. Hier laufen zurzeit Folgen der vierten Staffel.
Dienstag, 27. Oktober 2015
Am Dienstag läuft auf TNT-Serie die vierte Episode der deutschen Mystery-Serie Weinberg. Syfy zeigt die vierte Folge Heroes Reborn und hängt damit gar nicht weit hinter der US-Veröffentlichung her, die mittlerweile bei Folge sechs angelangt ist.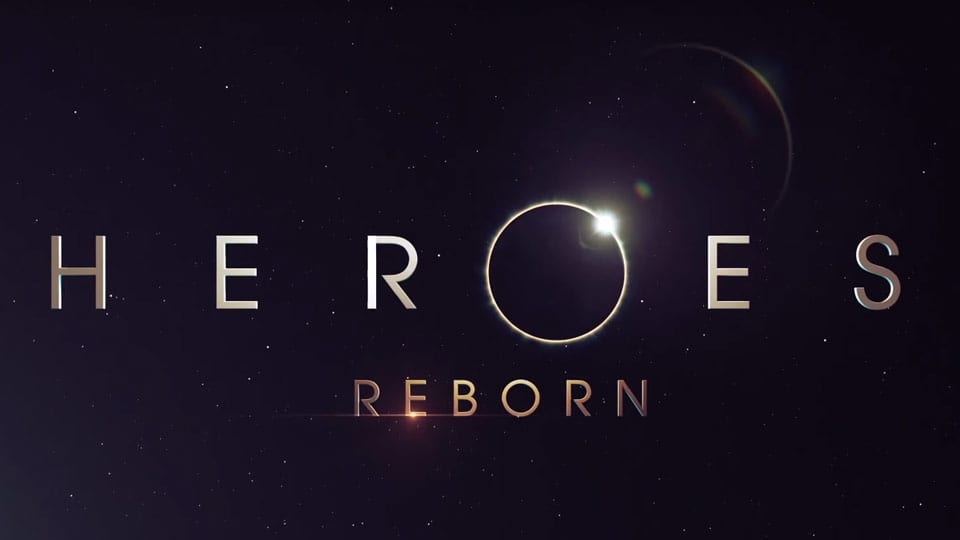 Mittwoch, 28. Oktober 2015
Heute startet um 21 Uhr auf ProSieben Fun die zweite Staffel der Comedyserie Legit, die halb-fiktional ist: Sie dreht sich um den Stand-Up-Comedian Jim Jefferies, der von Stand-Up-Comedian Jim Jefferies gespielt wird.
Wer es etwas ernster mag, kann um 23.15 Uhr zdf_neo einschalten, denn da geht die britische Krimi-Drama-Serie Silk in die dritte Runde. Die zweite Folge schließt sich um 0.05 Uhr direkt an – und gehört damit eigentlich schon zu Donnerstag.
Donnerstag, 29. Oktober 2015
Am Donnerstag geht es um 20.15 Uhr auf Sixx mit der dritten Staffel Beauty and the Beast weiter – während ProSieben Fun um 21.40 Uhr bereits die zehnte Episode dieser Staffel ausstrahlt. Ob diese Serie überhaupt ausgestrahlt werden sollte, kann ich nicht beurteilen. Will ich glaub ich auch nicht. Dann doch lieber um 21.45 Uhr auf einsfestival die sechste Folge der ersten Staffel der Webserie Mann/Frau einschalten.
Freitag, 30. Oktober 2015
Zdf_neo beginnt heute mit der Ausstrahlung der zweiten Staffel Call the Midwife. Die britische Dramaserie geht gleich mit zwei Folgen an den Start und ist es auf jeden Fall wert, einmal reinzuschalten.
Samstag, 31. Oktober 2015 + Sonntag, 01. November 2015
Das Wochenende gibt leider kaum was her – also raus mit euch! Oder aber mit der fünften Staffel The Walking Dead beginnen, falls noch nicht geschehen. RTL2 strahlt am Samstag ab 23 Uhr in einem kleinen Marathon drei Folgen am Stück aus und macht am Sonntag ab 23.20 Uhr mit Folge vier und fünf weiter. Ein bisschen hat sich das Free-TV mittlerweile auch an die Wünsche des Zuschauers nach Binge-Watching angepasst. Die Sendezeiten sind allerdings trotzdem mies.

Ob euch irgendetwas davon anspricht oder nicht – ich wünsche euch jedenfalls eine tolle Woche!

-->