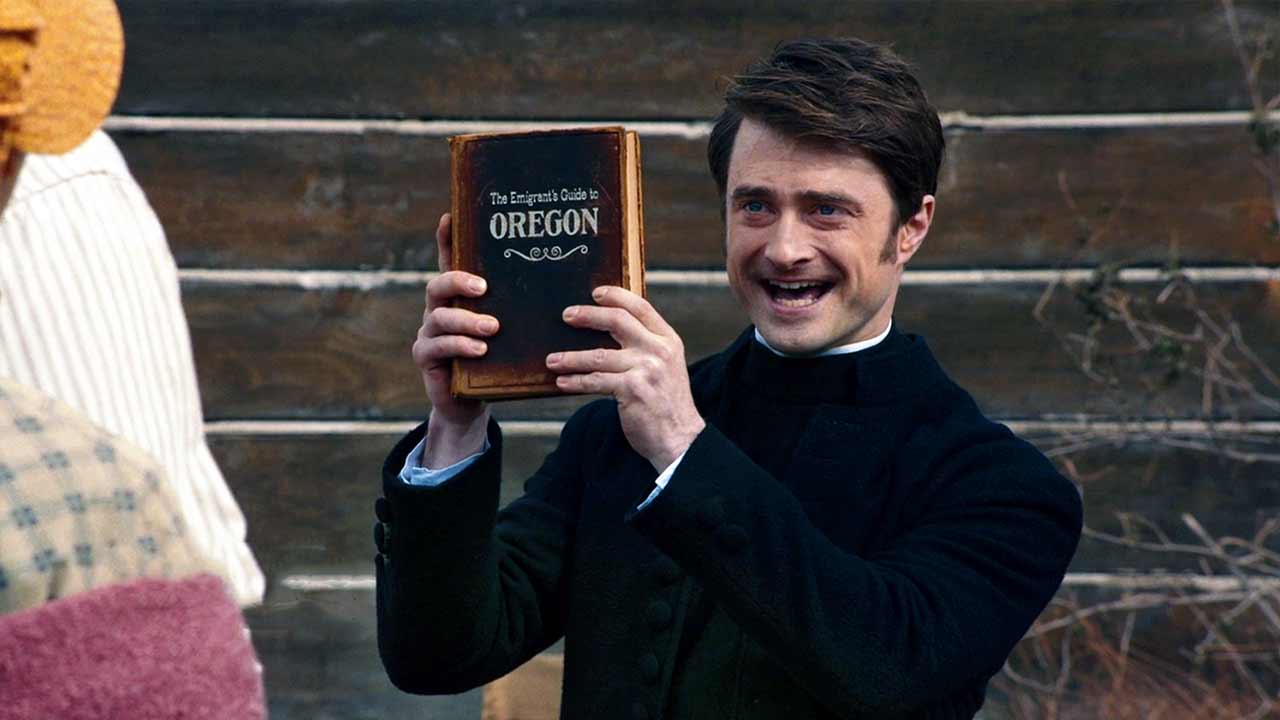 Daniel Radcliffe, Steve Buscemi und Konsorten befinden sich mal wieder in einer anderen Zeit und vor allem in anderen Rollen. Nachdem uns die empfehlenswerte Anthologie-Comedyserie "Miracle Workers" zunächst in den industrialisierten Himmel und dann ins etwas simplere Mittelalter geführt hatte, geht es jetzt also auf den berühmt-berüchtigten "Oregon Trail". Staffel Drei der TBS-Serie lief diese Woche in den USA an (bei uns wird sie nach Ablauf bestimmt bei TNT Comedy laufen) und ich möchte euch zum Auftakt meinen Eindruck der ersten Folge mitteilen. Das ist bei sich jeweils zurücksetzenden Anthologie-Staffeln ja immer besonders reizvoll.
Jetzt also der wilde Westen. Zeitlich haben wir also gar keinen derart krassen Sprung. Klar, ein paar hundert Jahre, aber gefühlt befinden wir uns noch immer im Mittelalter, wenn auch etwas forgeschrittener. Dass "Miracle Workers" noch immer altertümliche Settings mit modernen Verhaltensweisen vermengt, zeigt der charmante Beginn der Folge, in dem wir zum Einstieg direkt mal einen Pandemie-Bezug geboten bekommen:
"…cruelly taking in his prime, due to Colera. Which reminds me: Please stay six feet apart! … Nobody's doing it, okay…" (Ezekiel)
Daniel Radcliffe ist also dieses Mal als hoffnungsvoller Priester zugegen, Steve Buscemi als heruntergekommener Cowboy. Neben Reverant Ezekiel Brown und Jim Nobody aka Benny the Teen (nette Anspielung!) bekommen wir unter anderem noch Karan Soni als namenlosen Kopfgeldjäger ("Dingus") zu sehen, Geraldine Viswanathan mimt Prudence Aberdeen, die Frau von Todd Aberdeen (gespielt von Jon Bass). Letzteres wirkt zu Beginn besonders seltsam, hatten die beiden doch im Mittelalter noch Bruder und Schwester gespielt… Dafür bleibt aber die bereits mehr als deutlich angedeutete Liebelei zwischen Radcliffe und Viswanathan…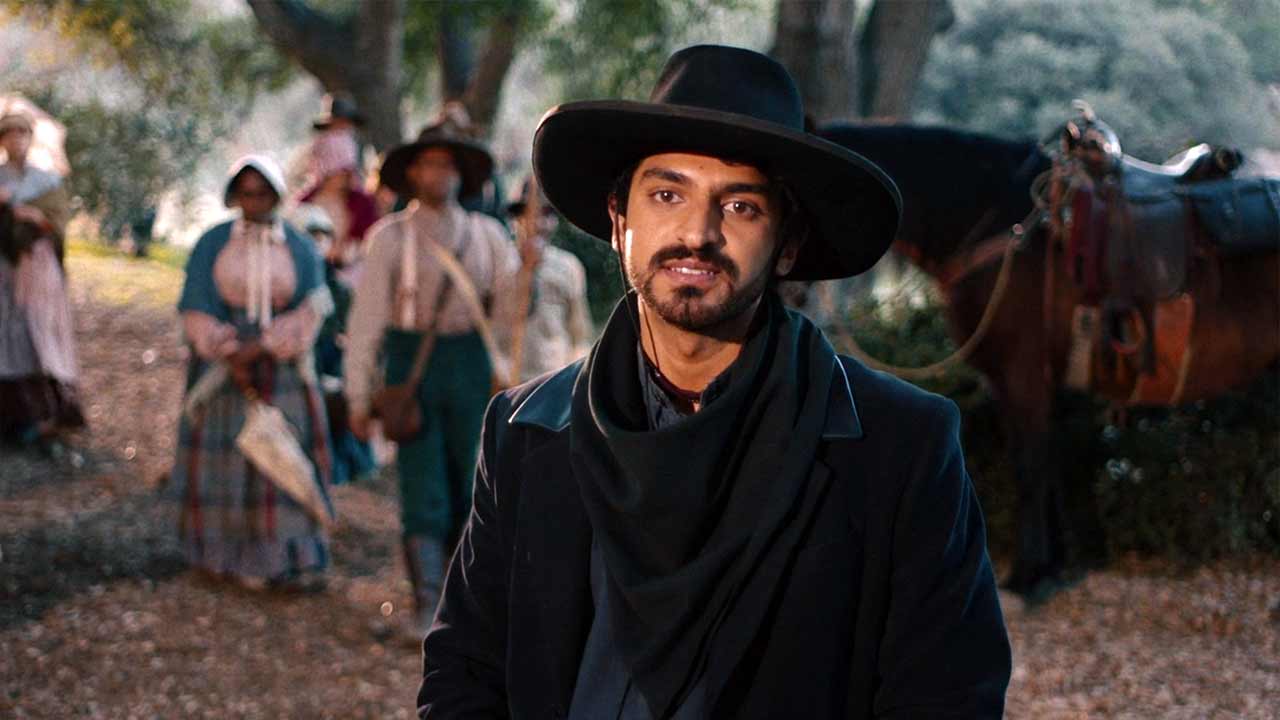 Ansonsten bleibt vieles, wie gehabt. Die Serie nimmt sich und das Setting nicht allzu ernst, und das sollte man als Zuschauer:in lieber auch nicht machen. Neben cleveren Wortwitzen gibt es nämlich auch viel stumpfen Humor. Dabei ist das Tempo durchweg hoch, zwischenzeitlich kommt aber das Gefühl auf, dass – trotz des eigentlich neuen Settings – ein bisschen die Frische fehlt. Vielleicht ist das alles zu ähnlich zur zweiten Staffel und doch zu unterschiedlich zur zweiten Staffel. Noch haben sich die Figuren und Beziehungen zueinander natürlich noch nicht aufladen können ob der kurzen Zeit, aber das wirkt alles etwas weniger gehaltvoll als zuvor.
"And now just say 'cheese!' for twenty minutes!" (Prudence)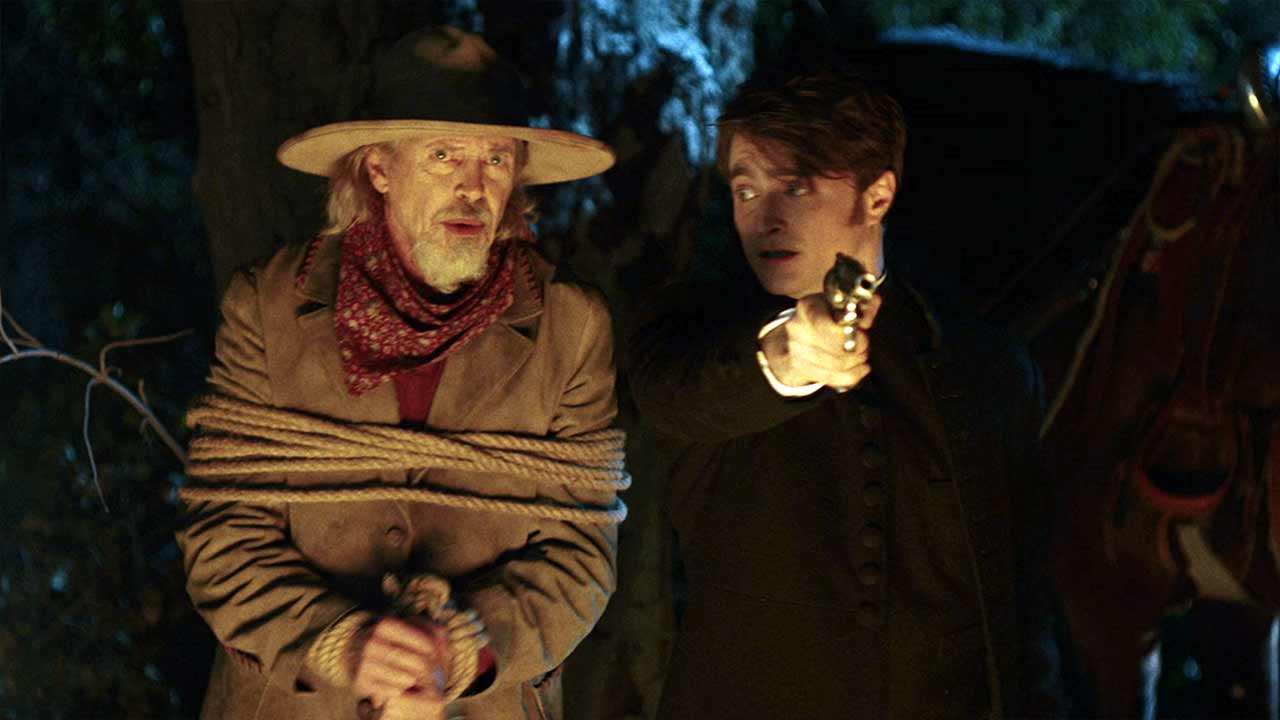 20 Minuten durchgelächelt habe ich jetzt nicht unbedingt über die Folge hinweg. Unterhaltsam war es zwar dennoch, aber es gab bereits bessere Staffelauftakte. Zwei, um genau zu sein. Bis auf drei, vier nette Dialogzeilen und nochmal eine Stufe überspielteres Schauspiel gab es dann doch recht wenig zu sehen. Okay, eindrucksvolle Kostümierungen, die sind wirklich spitze geworden. So bleibt aber die Hoffnung, dass man weiterhin mit kurzweiliger Unterhaltung aufwarten kann, die noch ordentlich Abwechslung bereit hält. Das Western-Setting bietet an sich genug Potenzial für Anspielungen und Action.

Ich werde jedenfalls weiter schauen und dann gegebenenfalls nach Ablauf der Staffel nochmal ein Gesamtreview hier im Blog bereitstellen. Darauf erstmal einen Dirty Martini!

Bilder: TBS

-->