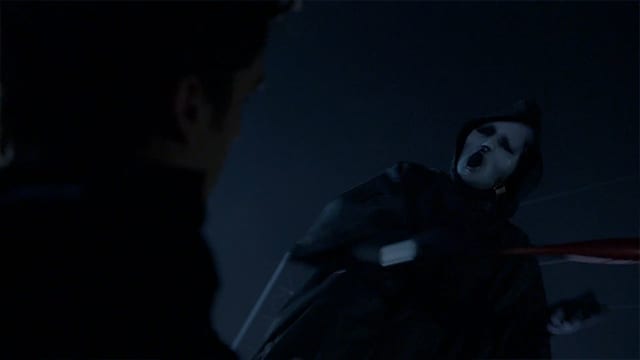 End. Lich! Acht Monate nach Ausstrahlung der letzten Folge einer starken ersten Staffel kündigt sich Scream nun eindrucksvoll mit bewegtem Bildmaterial zur Fortsetzung zurück. Erneut stellt sich die Frage: Wer ist der Killer und wenn ja, wie viele?
"The thing about the truth is: it's hard to pin down … (Noah)
Emma kommt nach einiger Zeit aus der Reha wieder heim und versucht Normalität in ihr Leben einkehren zu lassen. Audrey scheint – wie auch anders – sehr interessiert daran, ihre wahre Rolle im mörderischem Spiel weiter geheim zu halten. Es gibt viele neue Gesichter und somit potentiell auch viele neue Opfer. Die Stimmung ist klasse. Ich freue mich sehr sehr sehr!
Am 30.05.16 wird MTV in den USA die erste neue Episode ausstrahlen. Bei uns folgt diese einen Tag später auf Netflix.
Scream: The TV Series | Official Season 2 Trailer (2016) | MTV
Bilder: MTV