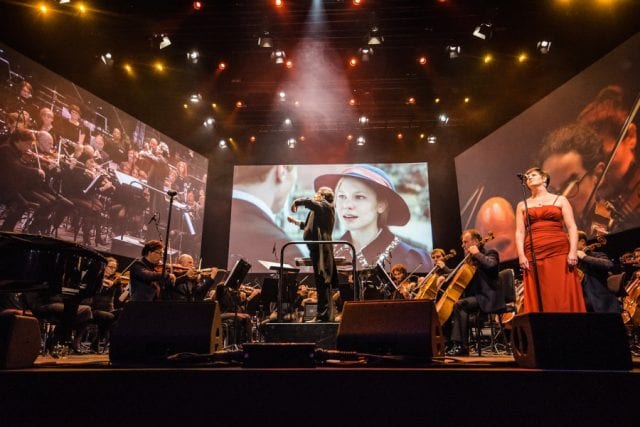 Letzte Woche sind die World Soundtrack Awards im beschaulichen Gent in Belgien verliehen worden. Wir hatten Euch ja im Vorfeld ausführlich alle Nominierungen vorgestellt – und angemerkt, dass die Jury ganze Arbeit geleistet hatte, da man die Nominierungslisten praktisch durchgehend unterschreiben konnte. In Sachen Serie wurde schließlich Jeff Beal für 'House of Cards' ausgezeichnet. Bei den Filmkomponisten gewann ein wenig überraschend Carter Burwell als 'Film Composer of the Year'. Auch bei der Publikumswahl lag er mit "Carol" ganz vorne. Und noch eine Ehre: Für den besten Original Song bekam er ebenfalls eine Auszeichnung, nämlich für 'None of them are you' aus dem Film 'Anomalisa'.
Als Entdeckung des Jahres wurde Joe Kraemer mit 'Mission: Impossible – Rogue Nation' ausgezeichnet, Ryuichi Sakamoto erhielt den Lifetime Achievement Award.
Jeff Beal setzte sich immerhin gegen Sean Callery ('Bones', 'Elementary', 'Homeland', 'Jessica Jones', 'Minority Report), Ramin Djawadi ('Game of Thrones', 'Person of Interest', 'The Strain', 'Westworld'), Bear McCreary ('Agents of S.H.I.E.L.D.', 'Black Sails', 'Battlestar Galactica', 'Da Vinci's Demons', 'Outlander', 'The Walking Dead') und Mac Quayle ('American Crime Story', 'American Horror Story', 'Mr. Robot') durch.
Carter Burwell stach Daniel Pemberton, Ennio Morricone, John Williams und Thomas Newman aus.
Bild: WSA