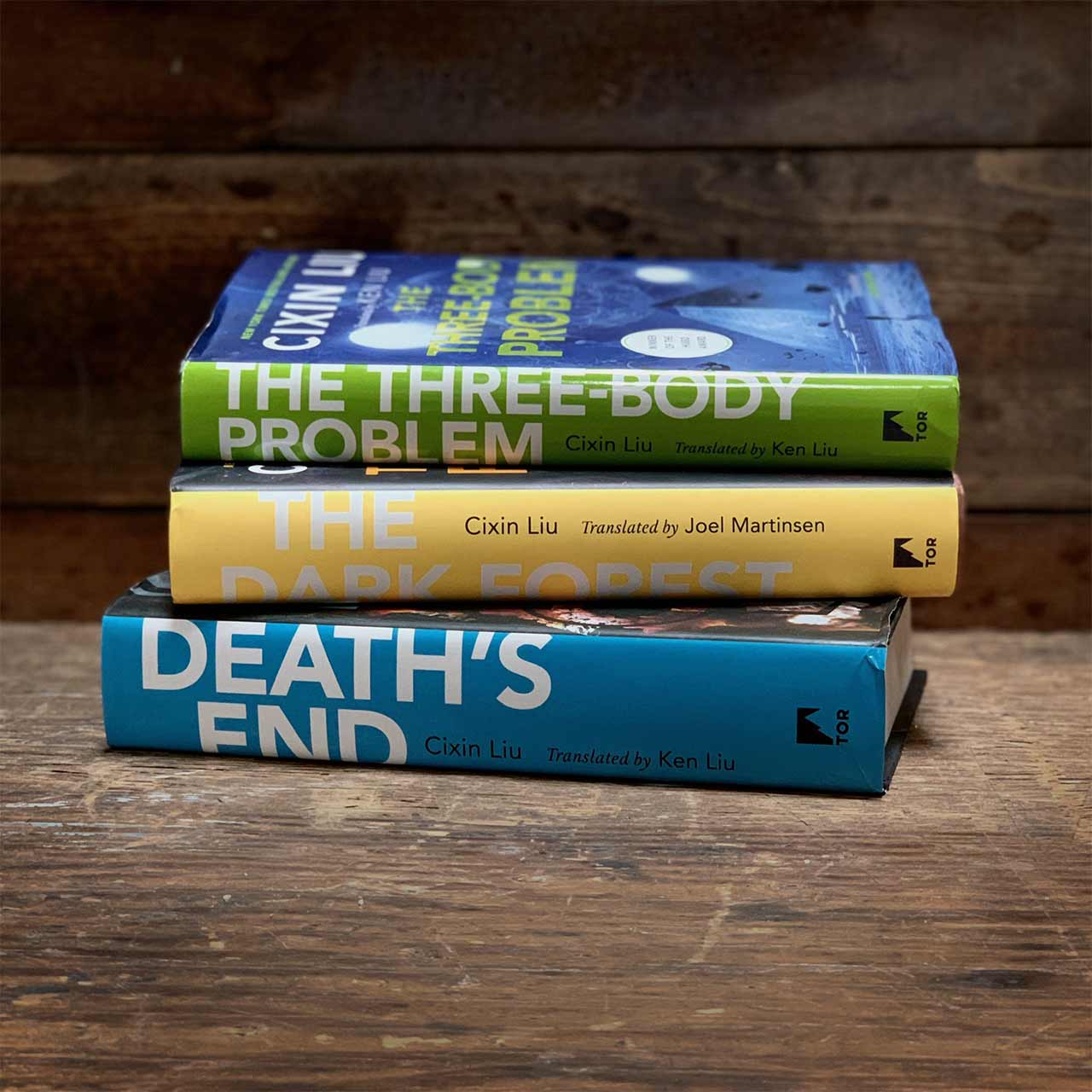 Nach dem Einschlag der Meldung, dass die "Game of Thrones"-Serienmacher David Benioff und D.B. Weiss zu Netflix gehen würden war die Spannung groß, welches denn nun das nächste Projekt nach DEM Serienhighlight des letzten Jahrzehnt und das erste für den Streaming-Anbieter sein würde. Jetzt ist es raus: Es hört auf den Namen "Die drei Sonnen" und ist erneut die Verfilmung einer Romanreihe.
"Die Trisolaris-Trilogie" (Partnerlink – englisch "Remembrance of Earth's Past") heißt die drei Bände (Überraschung!) umfassende Bestseller-Reihe des chinesischen Science-Fiction-Autoren Liu Cixin. 2007 hat er den ersten Band veröffentlicht – "Die drei Sonnen" (chinesisch "三體 / 三体", englisch "The Three-Body Problem"). Schon interessant, dass auch diese Serienadaption analog zu "Game of Thrones" (aus "A Song of Ice and Fire") nicht etwa den Titel der Buchreihe, als "Trisolaris", sondern den des ersten Bandes übernimmt. Aber gut, auf allerlei Quervergleiche dieser werden sich die Kollegen Benioff und Weiss einstellen müssen, erwartet doch die ganze Welt das ständig zitierte "neue 'Game of Thrones'"…
Neben den beiden Leuten, die die Vorlage George R.R. Martins prächtig umgesetzt und sich dann bei allem, das darüber hinaus ging, etwas verhoben haben, wird Alexander Woo ("The Terror", "True Blood") das leitende Kreativteam der Produktion vervollständigen. In einem Blogeintrag Peter Friedlander, Vice President Original Series Drama bei Netflix, einige Worte zur Formatankündigung fallen lassen.
"Auch wenn das Konzept vielleicht altbekannt erscheint – der erste Kontakt der Menschheit mit einer außerirdischen Zivilisation – überzeugt der chinesische Autor Liu Cixin durch seine gekonnte Weise, Wissenschaft und Fiktion ineinanderfließen zu lassen, mit einer Zukunftsvision und einem außerirdischen Kontakt, der sich realistischer anfühlt als jede andere Science-Fiction-Geschichte, die ich je gelesen habe. Gleichzeitig fesselte mich an der Geschichte, dass die gesamte Menschheit der gleichen äußeren Bedrohung ausgesetzt ist und wie das die Menschen sowohl vereint als auch spaltet."
Wann mit den Dreharbeiten für die Serienfassung von "Die drei Sonnen" begonnen wird ist noch genauso unklar wie der genaue Ausstrahlungstermin. Bis dahin kann man sich Band Eins ja mal durchlesen – oder auch als Hörbuch genießen (Partnerlink).
Bild: Netflix