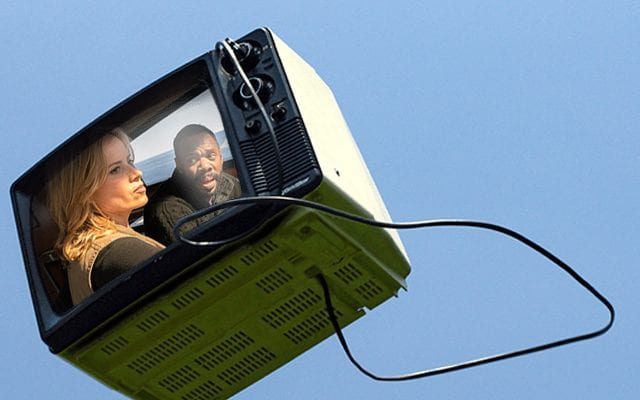 Ab in die neue Woche. Ich halte Euch heute auch nicht mit viel Vorgeplänkel auf – hab' selber keine Zeit, muss gleich in Fear the Walking Dead reinschauen. Also, los geht's.
Montag, 18.04.2016
Heute startet der Tag wie gesagt mit einer neuen Folge Fear the Walking Dead – ist schon online bei amazon, habe ich gerade gesehen. Wird mein Mittagspausen-Programm – nachher gibt's dann auch gleich das Review.
Um 21 Uhr gibt's auf FOX eine neue Folge der vielbeachteten Stephen King / JJ Abrams-Serie 11.22.63. Der Auftakt hat mir gut gefallen und ich bin gespannt, wie's weitergeht.
Dienstag, 19.04.2016
Auf Sat1. Emotions wird heute die zweite Staffel von Detective Laura Diamond fortgesetzt. Bisschen daneben, die Ausstrahlungspolitik von Sat.1. Erst wurden die ersten acht Folgen auf Sat.1 Emotions ausgestrahlt, dann kam ein Break und die ersten acht Folgen wurden nochmal auf Sat.1 wiederholt. Jetzt geht's auf Sat.1 mit Deutschlandpremieren weiter, derweil montags noch die Free-TV-Premieren der ersten Folgen laufen. Irgendwie schräg.
Etwas anders, aber nicht wirklich besser, macht es RTL mit The Blacklist: Hier gibt's dienstags um 20:15 Uhr jeweils die Deutschlandpremiere der neuen Folgen der 3. Staffel auf RTL Crime zu sehen, um 23:10 Uhr wird dann auf RTL wiederholt.
Fox setzt derweil ganz konventionell Suits fort, wir sind dort in der 5. Staffel. ab 21 Uhr gibt's eine neue Doppelfolge, Nummer 5 und 6 sind an der Reihe.
Folge 7 von Supergirl hat dann um 22:05 Uhr noch Premiere auf ProSieben.
Mittwoch, 20.04.2016
Endspurt in Sachen Helix: ProSieben Maxx zeigt die Folgen 10 und 11 der 2. Staffel in einer Free-TV-Premiere. Ich fand die 2. Staffel seinerzeit ja nicht sonderlich gut, musste mich am Ende ziemlich durchkämpfen. Am Ende kam es dann ja auch zur Einstellung der Serie. Immerhin war der Soundtrack lasse.
Donnerstag, 21.04.2016
Um 21 Uhr geht's mit Vinyl weiter. Die Scorsese / Jagger-Serie läuft auf Sky Atlantic. Ich fand den Piloten etwas anstregend, aber vielleicht hat die Serie ja Euren Nerv getroffen. Die Musik ist auf jeden Fall toll.
Freitag, 22.04.2016
Frank Underwood und seine Frau Claire intrigieren unvermindert weiter, in der 8. Folge von House of Cards. Die neue Folge der Staffel 4 ist ab 21 Uhr auf Sky Atlantic zu sehen, ab 22 Uhr steht dann auch Folge 9 schon bei Sky on demand bereit.
Samstag, 23.04.2016
Samstag – ein guter Tag, um sich mal den Streaming-Diensten zuzuwenden. Netflix hat gerade die zweite Staffel zu Unbreakable Kimmy Schmidt online gestellt, ansonsten kann man sich natürlich auch an Daredevil, Staffel 2 weiter abarbeiten. Auf Amazon könnte man sich mit dem Night Manager beschäftigen – falls noch nicht geschehen. Lohnt sich definitiv – ich war da Tobias' Empfehlung gefolgt, fand's anfangs eher schlapp, aber ich empfehle Euch, mindestens bis Folge 3 durchzuhalten – dann geht's ab.
Sonntag, 24.04.2016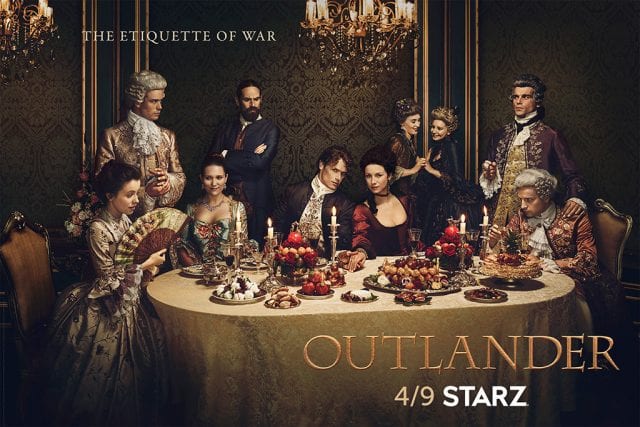 Auf RTL Passion geht's mit der 2. Staffel Outlander weiter – leider untertitelt. Um 19.30 Uhr steht Folge 3 auf dem Programm.

Um 23:05 Uhr geht's mit der Deutschlandpremiere von Homeland auf Sat.1 weiter, mit den Folgen 7 und 8. Ich bin bislang sehr angetan von der Berlin-Staffel. Echt spannend, mit tollen Wendungen und klasse Ideen.

Tja, und dann gibt's natürlich die Lindenstraße, die ich hier immer wieder anpreise. 18.50 Uhr geht's weiter, wie fast immer.

Das war's. Fehlt was? Dann gleich Info in die Kommentare.

-->