Die einzelnen Folgen der 1. Staffel im Überblick
S01E01 Pilotfolge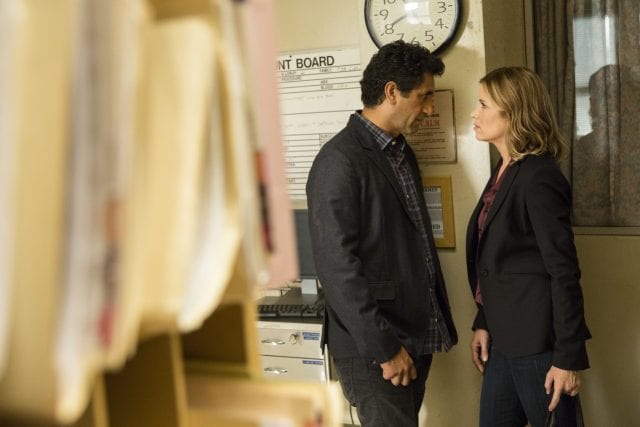 Die Hauptfiguren werden eingeführt, die ersten Walker sind zu sehen. Die Menschen wissen noch nicht, was eigentlich passiert.
S01E02: So close, yet so far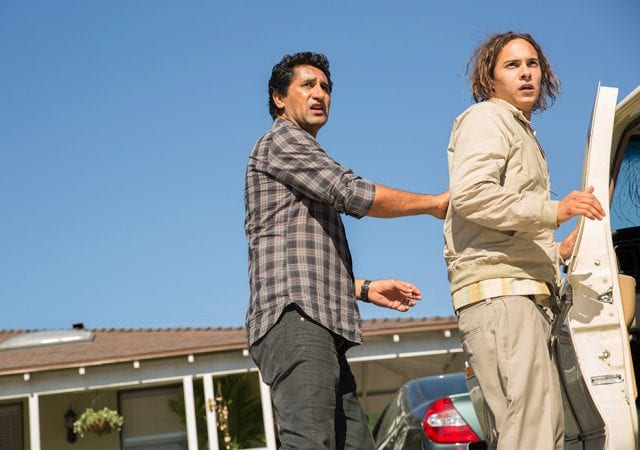 Madison und Travis werden zum ersten Mal direkt damit konfrontiert, was das Virus aus den Menschen macht. Und Madison muss zum ersten Mal entsprechend handeln.
S01E03: The Dog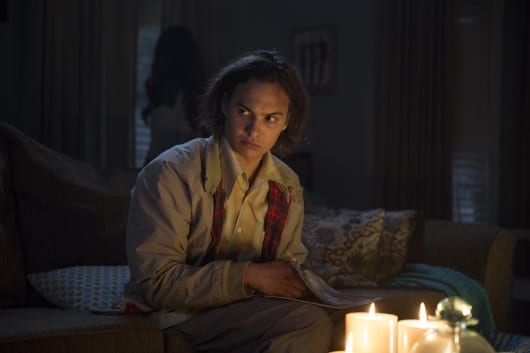 Das Militär tritt zum ersten Mal in Erscheinung, um die Lage unter Kontrolle zu bringen. Alles wird weiterhin sehr langsam erzählt, man ist noch nicht ganz sicher, wie es wohl weitergehen wird und worum sich alles dreht.
S01E04: Not fade away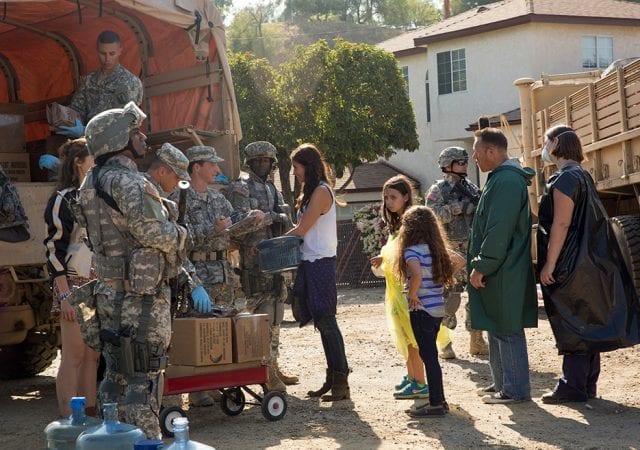 Eine ganz schwache Folge, voller Teenie-Herzschmerz-und-anderer-Sachen. Sie plätschert so vor sich hin. Walker gibt es keine zu sehen. Kann man auslassen.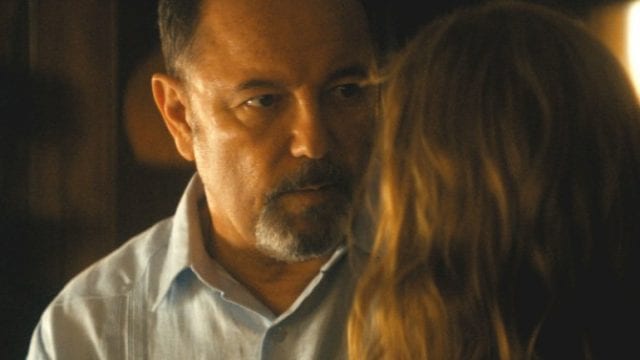 S01E05: Cobalt
Cobalt sollte die Serie ursprünglich mal heißen, ehe man sich doch für FTWD entschied. Daniel Salazar, Barbier el salvadorianischer Herkunft, steht im Mittelpunkt der Folge. Er foltert einen Soldaten, um an Geheimnisse heranzukommen. Die Hauptfamilien werden auseinandergetrieben, eine dramatische Suche beginnt.
S01E06: The Good Man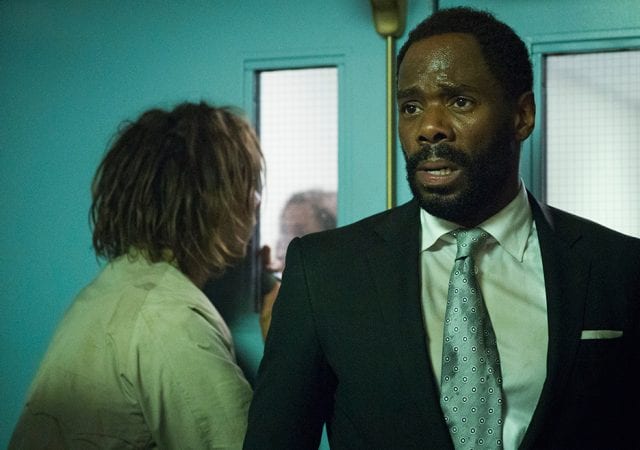 Im Lazarett finden sich alle Familienmitglieder wieder, alle flüchten an den Strand, in das Haus von Strand. Die Folge hat jede Menge Action und entschädigt etwas für den lahmen Mittelteil.
Figuren
Cliff Curtis spielt Travis Manawa. Dieser ist Ende vierzig, Vater und Englischlehrer auf der Paul R. Williams High School in El-Sereno. Er hat einen Sohn, Christopher, zusammen mit seiner Ex-Frau Liza. Er ist mit Madison in einer Beziehung.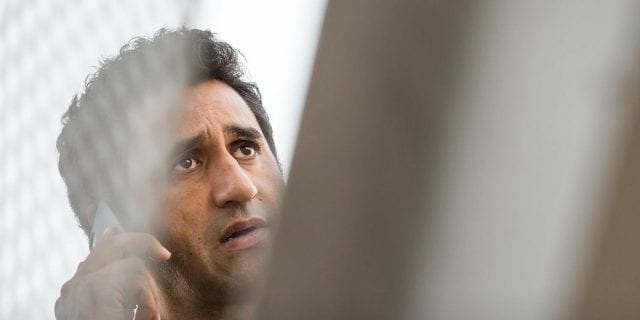 Kim Dickens spielt Madison Clark. Sie ist Witwe und Vertrauenslehrerin auf derselben Highschool wie Travis, mit dem sie in einer Beziehung steckt. Sie hat zwei Kinder, Alicia und Nick, die aus ihrer ersten Ehe stammen.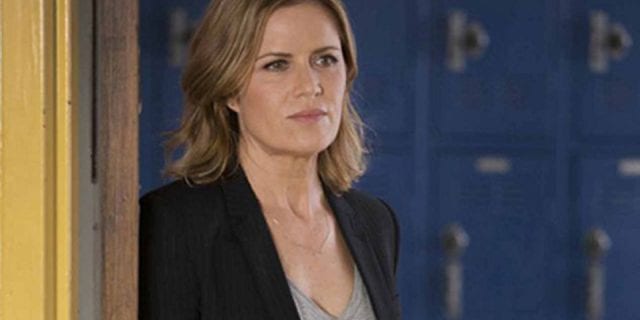 Alicia Clark, gespielt von Alycia Debnam-Carey, ist die 17-jährige Tochter aus Madisons erster Ehe. Sie hat feste Ziele: Sie möchte ihren Abschluss machen, um auf ein College außerhalb von Los Angeles gehen zu können. Sie ist mit Matt Sale zusammen.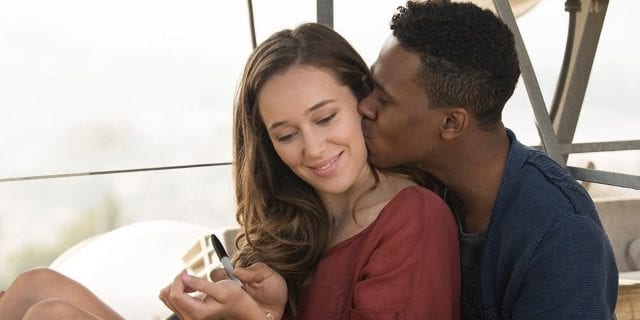 Der 19-jährige Nick Clark, dargestellt von Frank Dillane, ist Madisons bereits erwähnter Sohn aus erster Ehe. Er scheint drogenabhängig zu sein, obwohl er bereits mehrere Male einen Entzug versucht hat.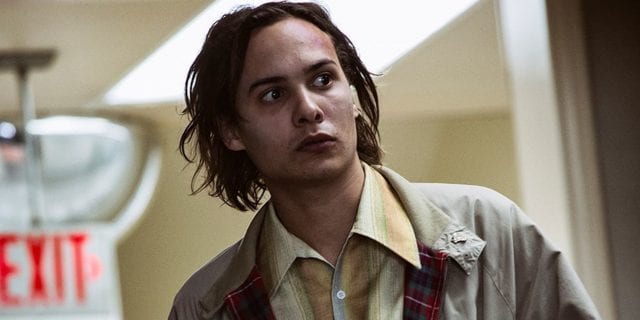 Christopher Manawa, gespielt von Lorenzo James Henrie, ist der 16-jährige gemeinsame Sohn von Travis und Liza. Er macht seinen Vater für die Scheidung seiner Eltern verantwortlich. Mit Madison und deren Kindern kommt er nicht wirklich zurecht.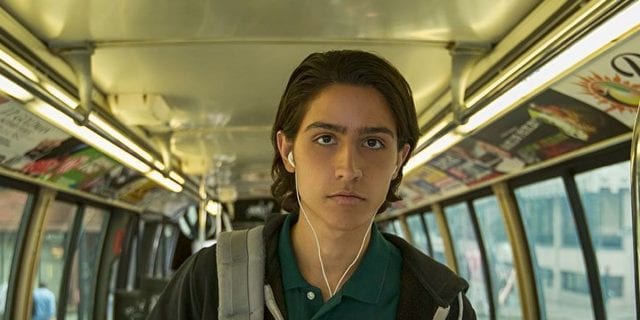 Dieser Beitrag hat mehrere Seiten: