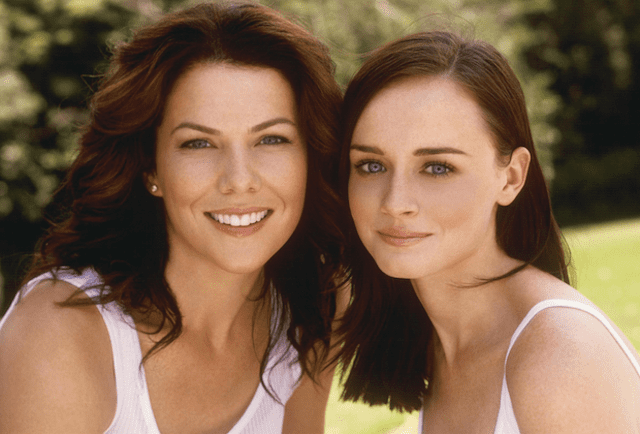 Holt eure Bücher raus, bestellt Unmengen Fast Food und setzt den Kaffee auf! Endlich sind sie da, die erlösenden Neuigkeiten des Streamingdienstes Netflix – und nun ist es offiziell, wahrhaftig wahr, unter Dach und Fach: die Gilmore Girls kehren zurück! Was lange gemunkelt und zuletzt sogar mit sehr konkreten Informationen gespeist wurde, hat gestern endlich Bestätigung erfahren – nicht nur durch Netflix, denn auch Hauptdarstellerin Lauren Graham konnte sich nicht länger zurückhalten und nutzte Twitter als Kanal ihrer Freude.
I CAN NOW CONFIRM: it's time for me, and this jacket I stole in 2007, to return to work.@netflix #GilmoreGirls pic.twitter.com/tBb07J9oO1

— Lauren Graham (@thelaurengraham) 29. Januar 2016
Und das Beste daran? Nicht nur Lauren Graham alias Lorelai Gilmore wird als Hauptcast der Serie zurückkehren, auch Alexis Bledel (Rory), Scott Patterson (Luke) und Kelly Bishop (Emily) sind wieder mit dabei! Und sogar Sean Gunn (oh ja, Kirk!) und Keiko Agena (Lane) werden in den 4 Episoden á 90 Minuten, die jeweils den Titel einer Jahreszeit tragen werden, auftreten. Fehlen nur noch Milo Ventimiglia (Jess), Jared Padalecki (Dean) und von mir aus auch Matt Czuchry (Logan). Ich bleibe zuversichtlich!
Bald wissen wir dann also auch, welches die letzten vier Worte der Erfolgsserie sein werden, die Amy Sherman-Palladino ihren Figuren in den Mund legt. Denn, wie Lauren Graham in einem Interview mit TVLine verraten hat, werden diese von Rory und Lorelai zusammen gesagt – nicht gleichzeitig, sondern im Wechsel.
Einen Ausstrahlungstermin gibt es zwar noch nicht, aber jetzt, wo wir wissen, dass das Comeback sicher ist, kann man auch voller Überzeugung behaupten: Vorfreude ist die schönste Freude!
via: Variety Bild: Warner Bros.