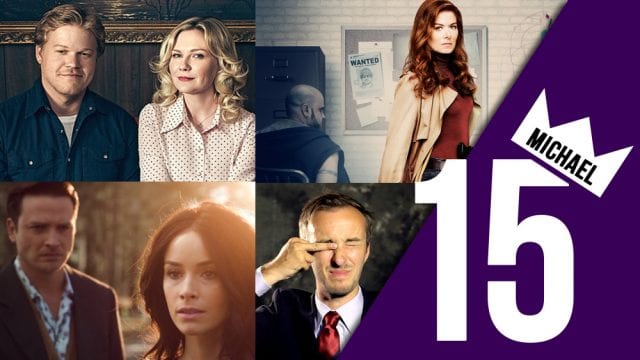 Jahresrückblick, Episode III. Nach Maik vorgestern und Tobias gestern bin ich heute an der Reihe mit meinem ganz persönlichen Rückblick auf ein AWESOME Serienjahr 2015. Es gab vieles, was ich einfach sehen musste, noch mehr zu entdecken – und es wird dank Netflix, Amazon & Co. ja auch immer noch mehr. 2016 kann kommen! Doch bevor es mit dem neuen Jahr soweit ist, gibt's hier nochmal meine Highlights 2015 – und auf ein paar Enttäuschungen muss ich auch eingehen.
Most AWESOME Drama 2015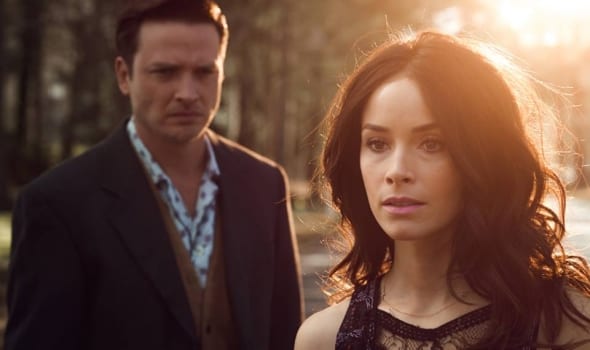 Rectify Season 3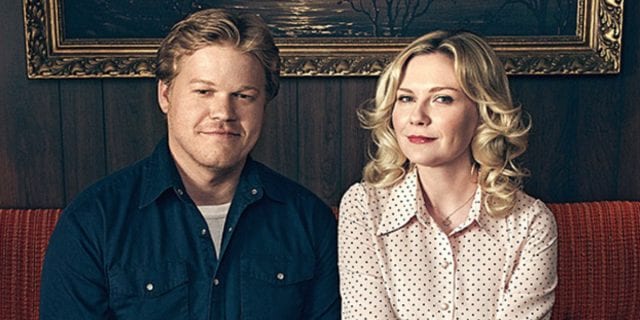 Fargo Season 2
Most AWESOME Comedy 2015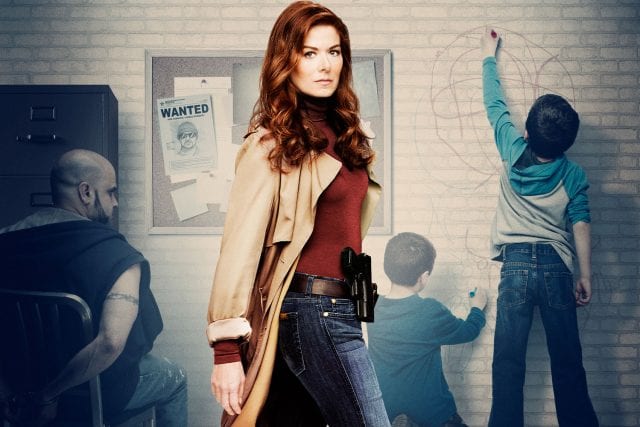 The Mysteries of Laura
Most AWESOME SciFantasy 2015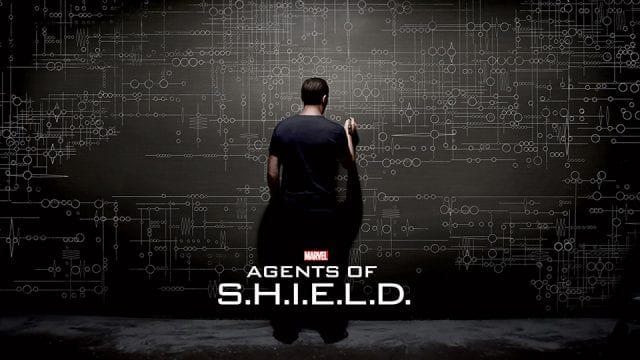 Marvel Agents of S.H.I.E.L.D.
Most AWESOME Drama (Start) 2015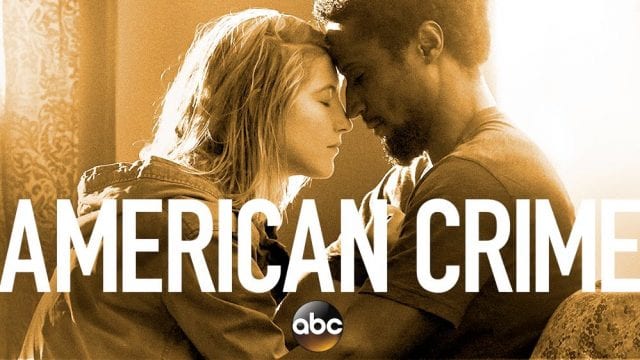 American Crime
Most AWESOME Comedy (Start) 2015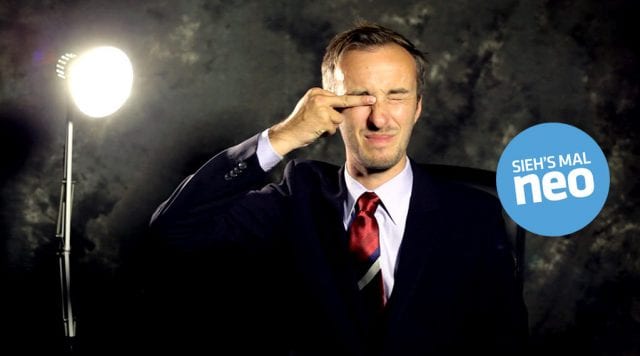 Neo Magazin Royale
Most AWESOME SciFantasy (Start) 2015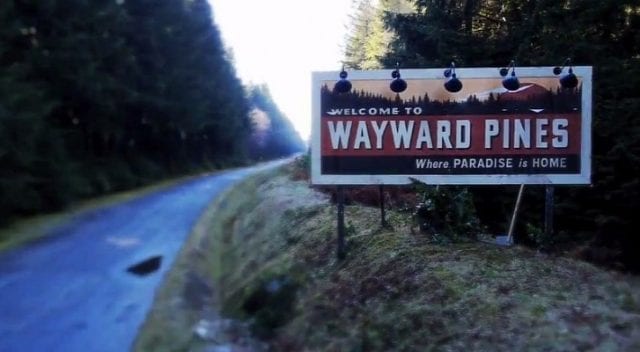 Wayward Pines
Größte Überraschung 2015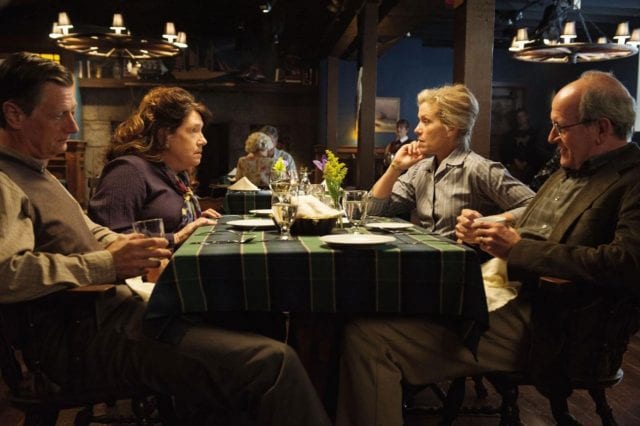 Olive Kitteridge
Größte Enttäuschungen 2015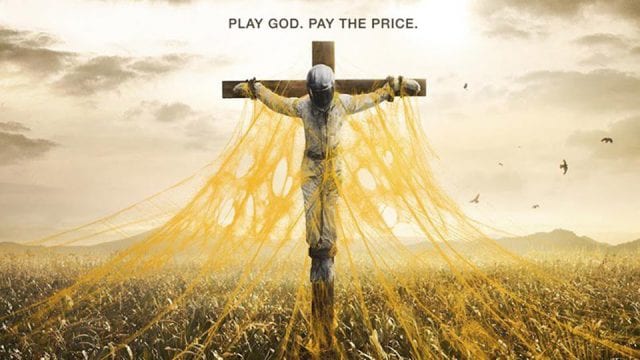 Helix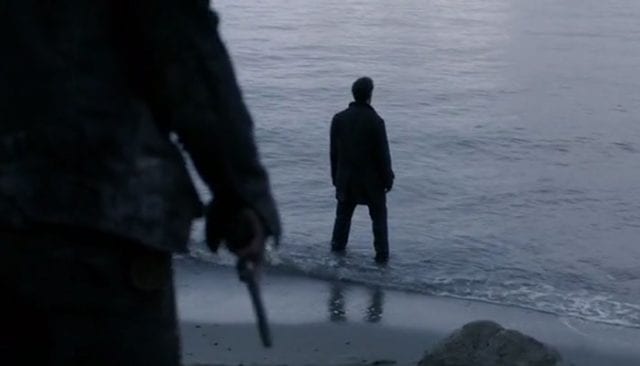 Falling Skies
Most AWESOME Episode 2015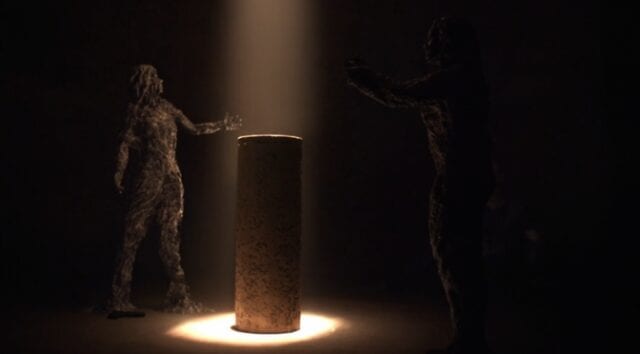 Agents of S.H.I.E.L.D. S02E10 – What They Become
Most AWESOME Scene 2015
Skye Epic Fight Scene - Agents of S.H.I.E.L.D [Season 2]
Skye in Agents of S.H.I.E.L.D. S02E19 – The Dirty Half Dozen
Most AWESOME Characters 2015
Fargo - The Reign of Mike Milligan
Mike Milligan (Fargo S2)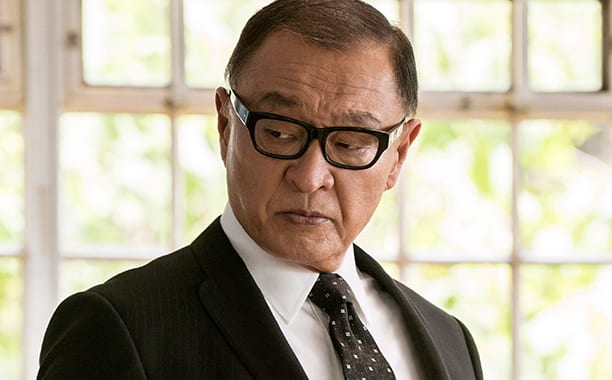 Nobusuke Tagomi (The Man in the High Castle S1)
Endlich nachgeholt in 2015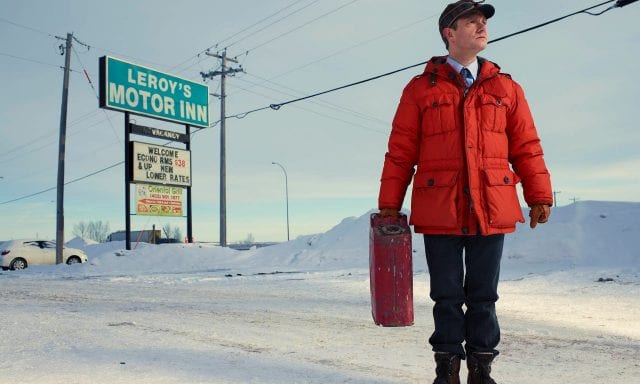 Fargo S1
Nachzuholen habe ich 2016 noch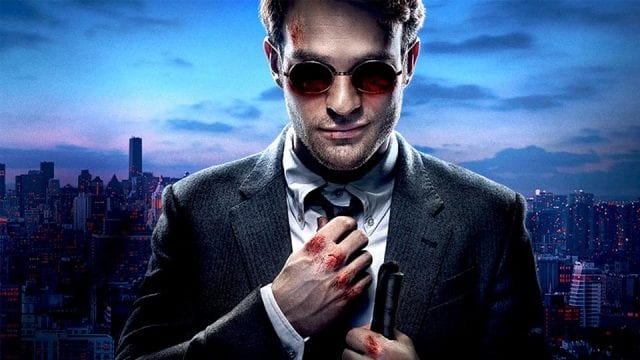 Daredevil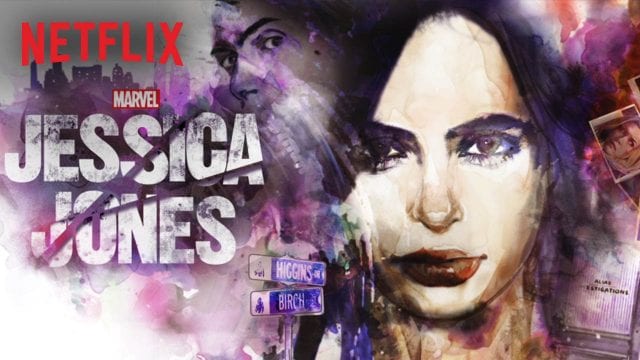 Jessica Jones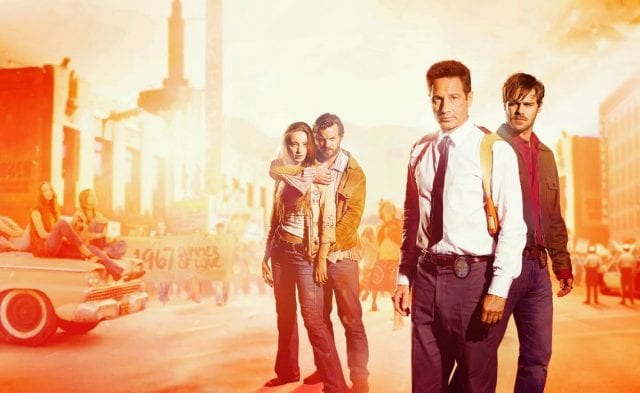 Aquarius
In 2016 freue ich mich auf
Outcast - Complete first scene - Joshua
Outcast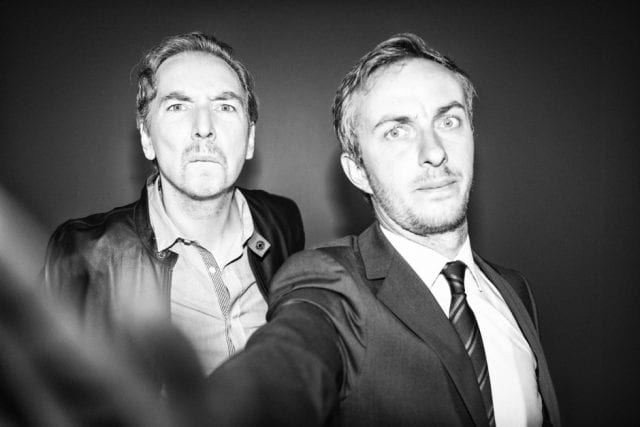 Schulz & Böhmermann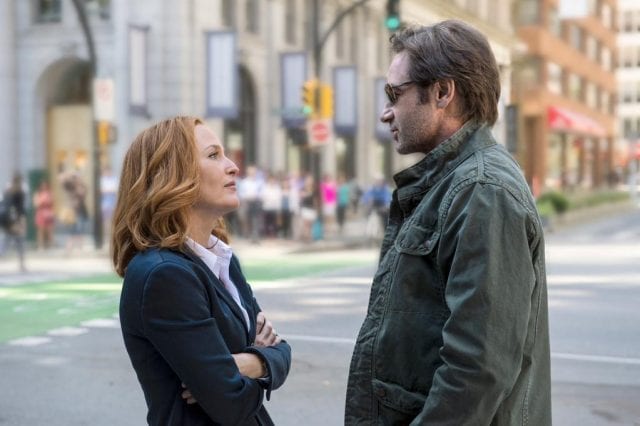 Akte X
Das war mein Serienjahr
Das Serienjahr 2015 war vor allem – voll. Vollgepackt mit zahlreichen, oft großartigen Serien. Ich war noch nie so selten im Kino wie in diesem Jahr, habe noch nie so selten Filme geschaut – weil einfach so viel toller Serienstoff vorhanden war.

Hier sind vor allem die Miniserien zu nennen, die einem Folge für Folge in einem absehbaren Zeitraum große Freude bereiten: True Detective, Olive Kitteridge, American Crime, Fargo – das ist schon extrem hochwertiger Serienstoff, der einen bestens unterhält. Da darf gerne noch mehr kommen.

Doch auch die Serien, die zwar ebenfalls wenig Folgen aufzuweisen haben, aber auf mehr Staffeln ausgelegt sind, haben mich dieses Jahr auf hohem Niveau unterhalten. Rectify, The Leftovers, The Knick – gerade im Dramabereich tummelte sich hier sehr viel Sehenswertes.

Und dann noch die klassischen Serienformate, mit denen man so aufgewachsen ist – 18 bis 22 Folgen pro Staffel, Jahr für Jahr – da gab es dieses Jahr auch viel Positives, vor allem Agents of S.H.I.E.L.D. möchte ich hier nennen. Das war schon großartig, so viele hochwertige Folgen in so eine lange Staffel zu packen. Sehr gut fand ich auch Stalker – 1 Staffel, 20 Folgen, sehr gut erzählt. Enttäuschend waren aus meiner Sicht hingegen Helix (trotz tollem Score) und Falling Skies – bei beiden Serien fand ich das Ende sehr ernüchternd und den eigentlichen Grundideen der Serien eher unwürdig.

Zurück zum Positiven: Auch die Soundtracks und Scores zu den Serien werden immer hochwertiger – so mein Eindruck. Outlander möchte ich hier nennen, aber auch Fargo oder House of Cards. In Zeiten von iTunes & Co. ist es zudem viel einfacher geworden, auch nicht massentauglichen Score zu veröffentlichen für Menschen (wie mich), die af so ein Zeug stehen. In meiner Soundtrack-Serie hier bei sAWE.tv wird es auch 2016 jede Woche einen neuen Soundtrack geben, den ich ausführlich vorstelle. Denn anscheinend gibt es wohl noch mehr Menschen, die das mögen.

Für mich persönlich war es das erste Jahr hier bei sAWE.tv. Ich hatte letztes Jahr schonmal Kontakt mit sAWE.tv-Gründer Maik, damals hat es bei mir aus Zeitgründen allerdings nicht geklappt. Seit Jahresanfang habe ich's jetzt aber so organisiert bekommen, dass hier und da ein Momentchen Zeit für die eine oder andere News, ein Review, eine Soundtrack-Vorstellung oder ein Feature vorhanden war. Ich war vorhin ganz überrascht, als ich gesehen habe, dass ich hier schon über 350 Beiträge platziert habe, also fast jeden Tag einen Beitrag. Mit Blick auf unseren Serienblog waren für mich die Highlights das Interview mit Michael Kessler zu dessen – auch mal wieder – hochwertiger Reihe "Kessler ist…", die Gespräche mit Lindenstraße-Chefautor Michael Meisheit, in denen es um die Dauerserie an sich und das große Jubiläum in diesem Jahr ging, und natürlich das SERIENCAMP – eine zeitlich extrem aufwändige Geschichte, die auch recherchemäßig und planungstechnisch sehr viel abverlangt hat (mein Panel zu "Soundtrack in Serie" fasse ich morgen in einem separaten Beitrag zusammen), die aber enorm viel Spaß gemacht hat. Das lag sicher auch daran, dass man alle – ausnahmslos großartigen – Redaktionskollegen mal getroffen hat (wir sind auf die ganze Republik verteilt), dass sich aus der Veranstaltung viele neue Impulse ergeben haben, und dass man versucht ist zu sagen, dass das möglicherweise erst der Anfang einer tollen Weiterentwicklung von sAWE.tv in 2016 war. In diesem Sinne: Fortsetzung folgt!

-->