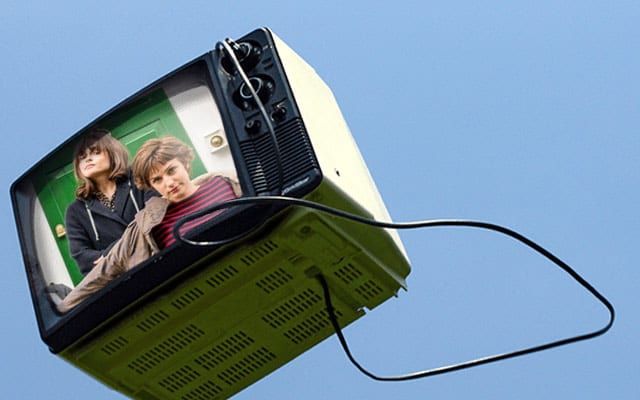 Neue Woche gleich neues Serienglück? Dieser Frage werde ich mich widmen und euch durch die kommenden sieben Tage führen. Bevor wir aber einsteigen, wer hat alles schon die neue Schweighöfer Serie bei Amazon geschaut? Der möge bitte seine Meinung hier in den Kommentaren kundtun, ich suche nämlich noch etwas Motivation, um endlich damit anzufangen.
Aber jetzt in die aktuelle Woche, 20. Bis 27. März – auch bekannt als KW 12 / 2017:
Was wäre der Montag nur ohne die meisterhafte CGI der neuen The Walking Dead Folge? Inzwischen ist es schon die 14. Folge der siebten  Staffel und gleichzeitig auch die drittletzte Folge dieser Staffel. Wer US Serien nicht mag, der sei an die fünfte Folge der dritten Staffel Broadchurch erinnert.
Am Mittwoch geht es mit der dritten Episode der neuen und fünften Staffel The Americans weiter. Falls ihr damit noch nicht angefangen habt dann tut es, ja tut es, diese Serie ist so großartig. Der folgende Teaser ist für die 1. Staffel, spoilt nichts und soll euch lediglich überzeugen endlich anzufangen. (Das ist klausurrelevant!)

Ansonsten könnt ihr ebenfalls am Mittwoch zwei Folgen The Grinder auf Pro7 Fun schauen (21 Uhr 45). Ich weiß, ich bin der einzige der diese Serie mag, aber vielleicht gibt es ja ein paar statistische Zwillinge da draußen.
Donnerstag könnte man überspringen, wenn da nicht das große Power Rangers Comeback wäre – allerdings "nur" im Kino. Maik und Kein waren bei der Premiere, siehe hier. Ein Review werdet ihr diese Woche noch auf unserer Seite finden. Ich hoffe inständig, dass sie die Effekte etwas verbessert haben…  (siehe folgendes Video)
Freitag bietet endlich mal wieder einen Neustart und zwar im frei empfangbaren, nicht durch DVB-T2 Zwangsabgaben belegten, öffentlich-rechtlichem Fernsehen. One startet die fünfteilige britische Serie Love, Nina. In dem Comedy-Drama geht es um eine Nanny, die von Faye Marsay gespielt wird, bekannt auch als Waif aus Game of Thrones. Um 20 Uhr 45 seht ihr die ersten zwei Episoden, weiter geht es dann am nächsten Freitag.
Kommt gut durch die Woche!