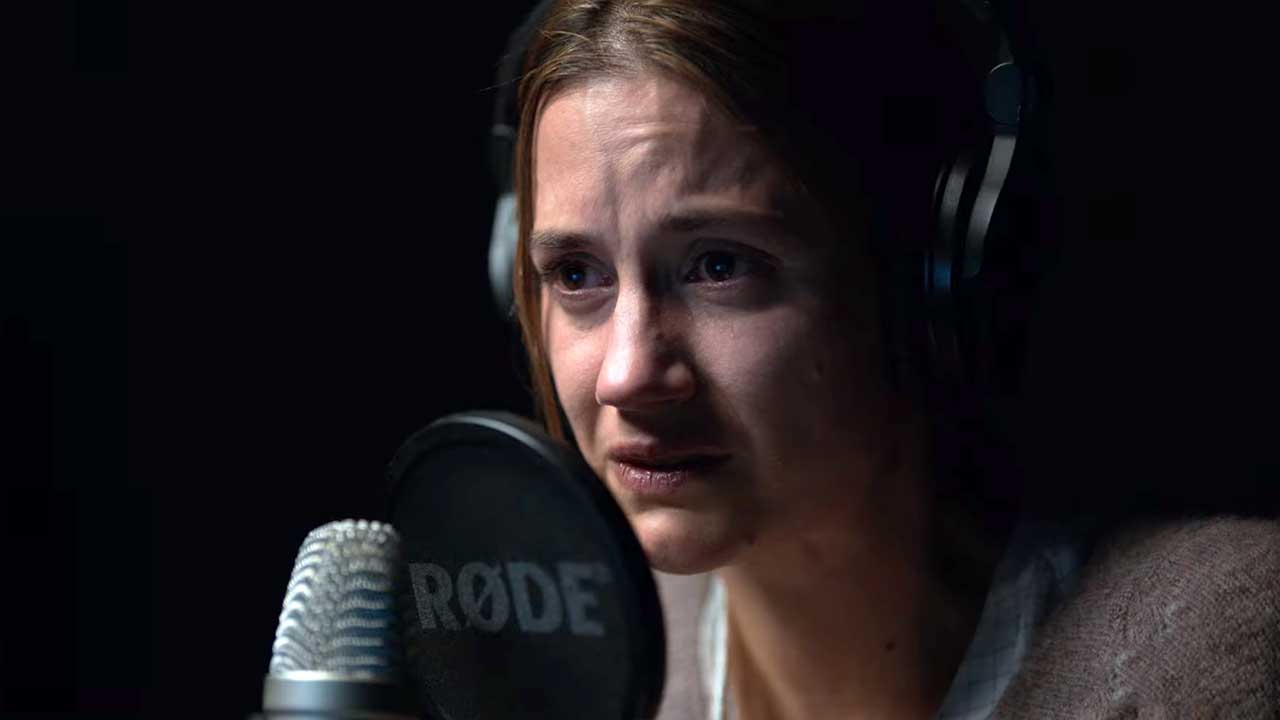 Eine neue Netflix-Serie wirft ihre Schatten voraus. Heute morgen hat der Streaming-Dienst den ersten Teaser-Trailer zu "Equinox" veröffentlicht, einem dänischen Original, das auf einem Podcast basiert. "Equinox 1985" heißt die akustische Vorlage, die von Autorin Tea Lindeburg stammt. In zunächst sechs Episoden wird die Geschichte nun als Fernsehserie inszeniert, mit Tea Lindeburg und Piv Bernth ("The Killing", "The Bridge" und "Follow The Money") als ausführende Produzentinnen.
"Es liegt noch eine andere Realität hinter der, in der wir leben. 20 Jahre nach dem mysteriösen Verschwinden eines Busses voller Schüler erkennt Astrid eines der Opfer wieder und beginnt, Nachforschungen anzustellen."
In den Serien- bzw. Podcast-Beschreibungen wird überall von Krimi- und Mystery-Format geschrieben. Ob da nun wirklich Übernatürliches vorliegt, mag ich anhand der Teaser-Inhalte vorerst nicht zu beurteilen, daher habe ich "Equinox" hier im Blog vorerst in der "Drama"-Kategorie verortet. Schauen wir (im wahrsten Sinne des Wortes), wo die Reise hingeht. Denn im Teaser erhalte ich auch durchaus "DARK"-Vibes (ihr werdet vermutlich wissen, welche kurze Szene ich meine). Aber auch ein bisschen "True Detective" (Staffel 1 zumindest) schlägt durch. Gespannt bin ich auf die zeitlich versetzte Erzählweise. Die mysteriösen Geschehnisse aus dem Jahr 1999 sollen verwoben mit der Jetzt-Zeit dargestellt werden. Zu gerne würde ich ja auch den Podcast zum Vergleich hören, aber dazu muss man fürchte ich Dänisch beherrschen…
"We are very excited about the podcast Equinox being made as a tv-series. It is a very unique story about the difference between reality and imagination and the relation between free will and fate – all set in a normal Danish family. The creative team behind it are all extremely talented and it is a great pleasure to work with them. We look forward to introducing this series to the world audience together with Netflix." (Apple Tree Productions CEO Piv Bernth)
Die erste Staffel von "Equinox" wird ab Mittwoch, dem 30. Dezember 2020, über Netflix zu sehen sein. Hier der Direktlink zur Watchpage.