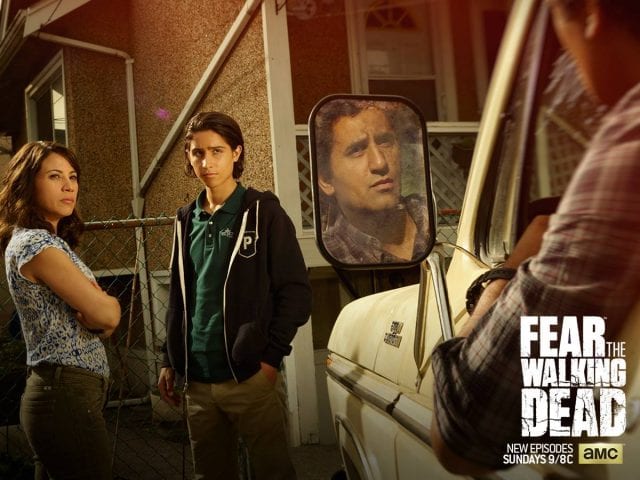 Fear The Walking Dead-Fans haben diese Woche frei – es wird keine neue Folge geben. Da in den USA am montäglichen Ausstrahlungstermin Feiertag herrscht, richten sich auch alle anderen Länder danach. In den Verträgen ist wohl festgeschrieben, dass in den anderen Ländern keine Folge gezeigt werden darf, die nicht schon in den USA gelaufen ist. Merkwürdig in der heutigen Zeit, dass Feiertage in Sachen Serienausstrahlung noch eine Rolle spielen. Hierzulande wirkt das sicher noch merkwürdiger, da es Fear the Walking Dead ja nur im Stream bei Amazon Prime Instant Video zu sehen gibt.
Als kleine Entschädigung haben wir zumindest einen Trailer zur dritten Folge für Euch:
FEAR THE WALKING DEAD Season 1 Episode 3 PREVIEW CLIP The Dog (2015) amc Series
Wer noch gar nicht mit dem Spin-Off zu The Walking Dead angefangen ist, kann sich hier über die Serie informieren – oder sich durch die Reviews zum Serienstart und zur zweiten Folge lesen. Die Serie war vor zwei Wochen mit einer Rekordquote gestartet.