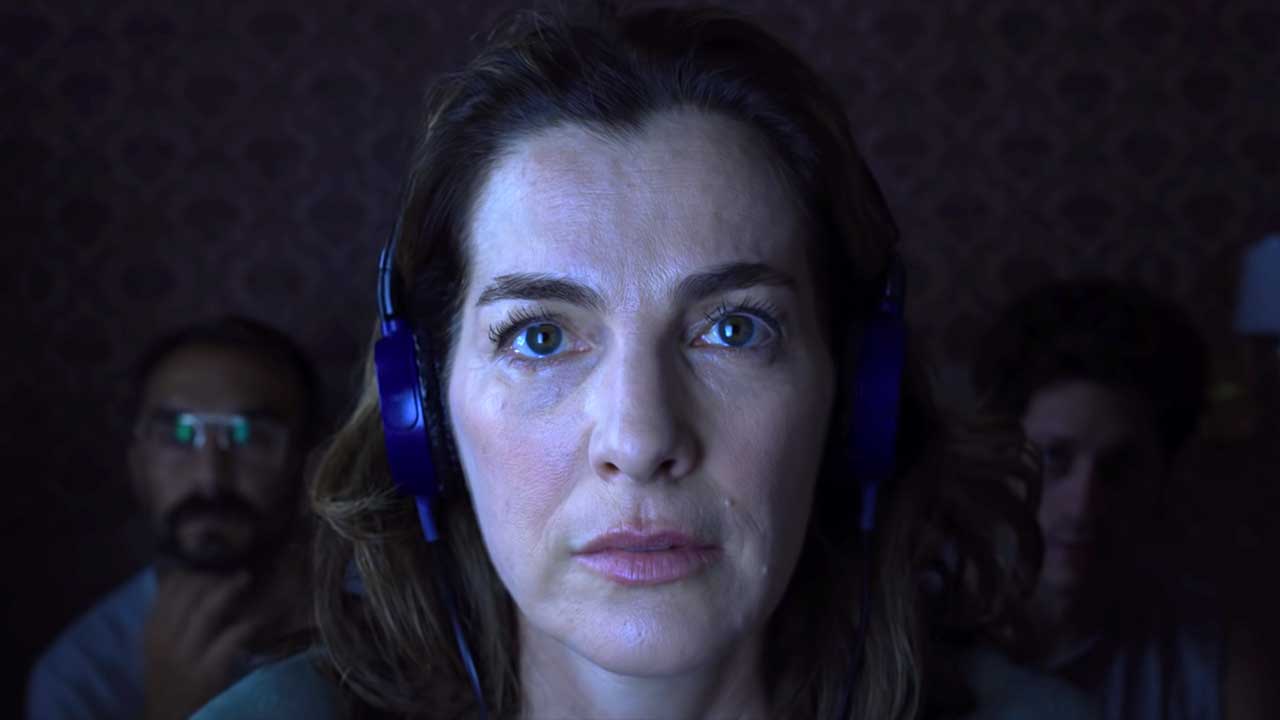 "Alice, Alice, who the f*ck is Alice…?!" – eine gefeierte Regisseurin und Midlife-Crisis-Leidende. Zumindest in der Drama-Serie "Losing Alice", die ab heute über Apple TV+ zu sehen ist. Die ersten drei Folgen sind heute online gegangen, die weiteren der insgesamt acht Episoden zur ersten Staffel werden jeweils wöchentlich freitags erscheinen. Hier der Trailer zum israelischen Apple Original.
"Not all fantasies are fiction. In this internationally acclaimed psychological thriller, Alice is a middle-aged film director who feels lost since raising her family. But a chance meeting with Sophie, a femme-fatale screenwriter, takes Alice on an obsessive journey toward success at any cost."
Noch bin ich etwas unschlüssig, was ich davon halten soll. Die Liebes-Zweifel einer Frau mittleren Alters können natürlich vor allem in Verbindung mit einer gleichgeschlechtlichen Beziehung sowie der Priorisierung zwischen Job und Privatleben durchaus reizvoll sein. Ich erhoffe mir dann aber doch etwas mehr. Dramatik, Komplexität und Intensität. Vor allem das Spiel des liebenden Fangirls darf für meinen Geschmack gerne möglichst verworren und manipulativ sein – dann könnte "Losing Alice" durchaus relevant werden!
Und hier noch ein kleiner Ausschnitt aus der ersten Folge der Serie. Im israelischen Original mit englischen Untertiteln – auch mal interessant!
Hier noch ein paar weitere offizielle Worte zur Handlung der Serie, die in der offiziellen Auswahl der "2020 CANNESERIES: Cannes International Series Festival" stand:
"Losing Alice is an erotic, psychological, Neo noir thriller inspired by Faust's tale. It tells the the story of Alice, an ambitious 47 year old female film director who becomes obsessed with Sophie, a 24 year old Femme Fatale screenwriter, and eventually surrenders all moral integrity in order to achieve power, success and unlimited relevance. Through the prism of this female Faust, the series explores issues such as guilt; jealousy; fear of aging, rage and the complex relationships women have with each other. But above all, Losing Alice, is a love letter for the-still too rare – female director. Losing Alice is a thrilling cinematic journey that uses flashbacks and flash forwards in a satisfyingly complex narrative that takes the viewer through the conscious and subconscious of its protagonist's mind."