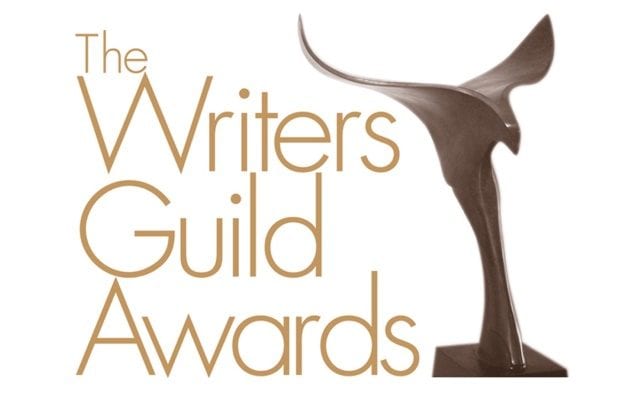 Oft stehen Schauspielerinnen und Schauspieler im Mittelpunkt, wenn es um die Verleihung von Awards für Filme und Serien geht – natürlich total zurecht, denn wenn sie es nicht schaffen, uns Zuschauer zu überzeugen, dann kann selbst der beste Regisseur, der beste Kameramann und die schönste Musik das Ruder nicht rumreißen. Doch erst einmal müssen grandiose Autoren überhaupt den Stoff liefern, den die Darsteller dann auf eigene Art und Weise zum Ausdruck bringen können. Und eben diese Köpfe hinter den Serien und Filmen, die Autoren, werden jedes Jahr bei den Writers Guild Awards geehrt – so auch vergangenes Wochenende zum bereits 69. Mal in Los Angeles. Durch den Abend führte wieder einmal Patton Oswalt – den meisten vermutlich als Spence aus King of Queens bekannt.
Wir haben die Nominierten und die Gewinner der TV-Kategorien für euch im Überblick. Und wie bereits bei vergangenen Verleihungen überrascht es mich wirklich, dass Westworld wieder einmal leer ausgegangen ist.
TV
DRAMA SERIES
The Americans
Better Call Saul
Game of Thrones
Stranger Things
Westworld
COMEDY SERIES
Atlanta
Silicon Valley
Transparent
Unbreakable Kimmy Schmidt
Veep
NEW SERIES
Atlanta
Better Things
Stranger Things
This Is Us
Westworld
LONG-FORM ORIGINAL
American Crime
Confirmation
Harley and the Davidsons
Surviving Compton: Dre, Suge & Michel'le
LONG-FORM ADAPTED
11.22.63
The People v. O.J. Simpson: American Crime Story
Madoff
The Night Of
Roots
ANIMATION
Fish Out of Water, BoJack Horseman (by Elijah Aron and Jordan Young)
Stop the Presses, BoJack Horseman (by Joe Lawson)
First Day of Rule, Elena of Avalor (by Craig Gerber)
Barthood, The Simpsons (by Dan Greaney)
A Princess on Lothal, Star Wars Rebels (by Steven Melching)
EPISODIC DRAMA
Gloves Off, Better Call Saul (by Gordon Smith)
Klick, Better Call Saul (by Heather Marion and Vince Gilligan)
Switch, Better Call Saul (by Thomas Schnauz)
The Winds of Winter, Game of Thrones (by David Benioff and D.B. Weiss)
The Trip, This Is Us (by Vera Herbert)
I Am a Storm, Shameless (by Sheila Callaghan)
EPISODIC COMEDY
Streets on Lock, Atlanta (by Stephen Glover)
Pilot, One Mississippi (by Diablo Cody and Tig Notaro)
A Taste of Zephyria, Son of Zorn (by Dan Mintz)
R-A-Y-C-Ray-Cation, Speechless (by Carrie Rosen and Seth Kurland)
Kimmy Finds Her Mom!, Unbreakable Kimmy Schmidt (by Tina Fey and Sam Means)
Kimmy Goes on a Playdate!, Unbreakable Kimmy Schmidt (by Robert Carlock)
COMEDY / VARIETY (INCLUDING TALK) — SERIES
The Daily Show With Trevor Noah
Last Week Tonight With John Oliver
Late Night With Seth Meyers
The Late Show With Stephen Colbert
COMEDY / VARIETY SKETCH SERIES
Documentary Now
Inside Amy Schumer
Maya and Marty
Nathan For You
Saturday Night Live
COMEDY / VARIETY – MUSIC, AWARDS, TRIBUTES – SPECIALS
The 68th Primetime Emmy Awards
The 73rd Annual Golden Globe Awards
The 88th Annual Academy Awards
Triumph's Election Special
QUIZ AND AUDIENCE PARTICIPATION
Hollywood Game Night
Jeopardy!
DAYTIME DRAMA
General Hospital

via: TVLine

-->