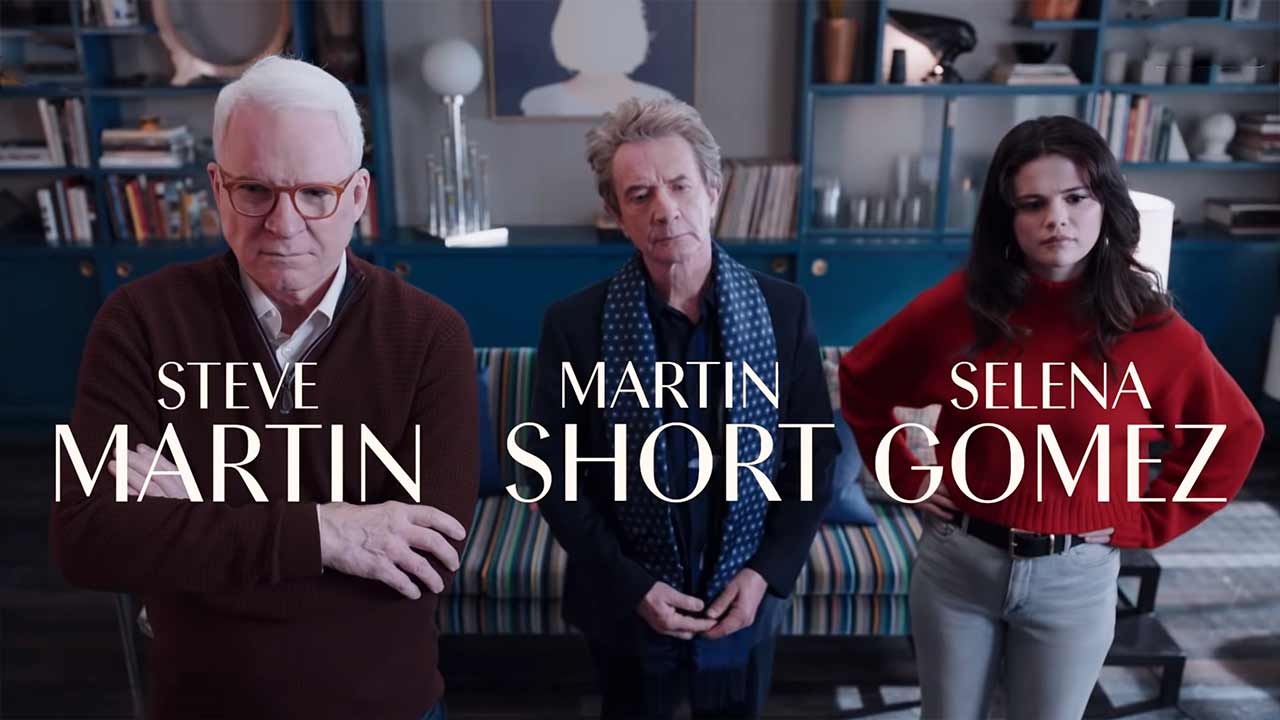 Das schaut vielversprechend aus! Hollywood-Star Steve Martin hat gemeinsam mit John Hoffman die neue Serie "Only Murders in the Building" geschaffen, die irgendwo im Crime-Dramedy-Bereich anzusiedeln ist. Neben Martin sind Martin Short (das irritiert auch gar nicht mit den Namen…) und Selena Gomez in den Hauptrollen der obskuren Geschichte zu sehen. Hier ein paar Informationen zur Handlung der neuen Serie:
"Charles, Oliver und Mabel Mora wohnen in einen Apartment-Gebäude im Upper West Side von New York City. Die drei einander zunächst fremden Bewohnern teilen sich die Leidenschaft für True Crime und echte Mordfälle. Als in ihrem Apartment-Komplex ein Bewohner tot aufgefunden wird, glauben die drei sofort an Mord. Mit Hilfe ihres Fachwissens durch True-Crime-Serien beginnen sie, der Wahrheit auf den Grund zu gehen. Schnell stellen sie fest, dass der Mörder ebenfalls im Gebäude wohnen könnte und geraten ins Visier des Täters."
Einen neuen Teaser-Trailer zu "Only Murders in the Building" gibt es auch seit heute Nacht:
"How well do you know your neighbors? Unravel the mystery when Only Murders in the Building arrives on 8/31, only on Hulu!"
Das könnte eine interessante Genre-Mischung werden, glaube ich. Das Aufeinandertreffen unterschiedlicher Charaktere, das allgemeine Nachbarschafts-Mysterium, das Laien-detektivische Gepuzzel, der echte Crime-Nervenkitzel sowie natürlich der beachtliche Main-Cast – da sind schon ein paar reizvolle Zutaten dabei, die, richtig verarbeitet, eine originelle Unterhaltung ergeben könnten.
Ab Dienstag, dem 31. August 2021, soll "Only Murders in the Building" in den USA über Hulu zu sehen sein. Außerdem aber auch über Disney+, wo es vor allem international über die Sondersparte "Star" zu sehen sein soll. Ob das dann auch parallel oder zumindest zeitnah zur Erstausstrahlung in Deutschland der Fall sein wird, ist leider noch unbestätigt.