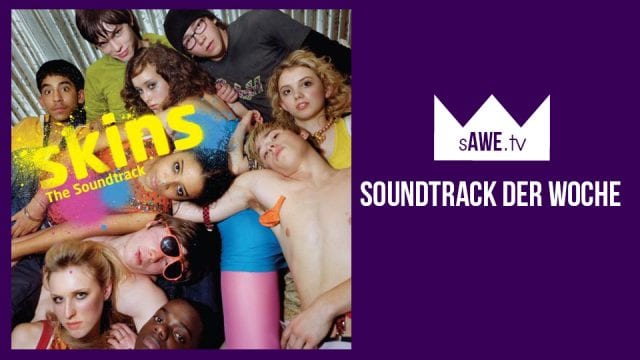 Neue Folge unserer Serie "Soundtrack der Woche": Hier stellen wir Euch regelmäßig Scores, Tracks und Musik-Alben zu unseren Lieblingsserien vor. Dabei gehen wir einerseits auf die Akteure hinter dem Soundtrack ein, aber natürlich auch ausführlich auf die Musik selbst – und ihre Wirkung auf die Serie. Folge 19: Musik in: Skins.
Die Serie – darum geht's
Der Seriencast der ersten beiden Staffeln – mit einigen heute sehr angesagten Schauspielern. (Foto: E4)
Skins war 2009 für mich eine echte Überraschung beim ersten Sehen – und das lag nicht etwa daran, dass ich die erste Folge nur etappenweise sehen konnte, weil ein Gewitter etwas dagegen hatte, dass die Folge in einem Stück per Satellit zu mir ins Wohnzimmer kommt. Ich hatte im Vorfeld nichts über die Serie gelesen, ich wusste nur, dass es um ein paar befreundete Jugendliche in England geht. Und die Serie machte dann auch schnell richtig Laune: Freche Dialoge, abgedrehte Handlung, starke Schauspieler, tolle Musikauswahl – das war mal was Frisches, Neues. Auch die Produktion war klasse: Mit dem Dreh im englischen Bristol (endlich mal nicht London) wurde eine für meinen Geschmack typische britische Atmosphäre geschaffen, die Erwachsenen in der Serie wurden allesamt etwas unnahbar, klischeehaft dargestellt. Jede Folge der ersten Staffel wurde jeweils aus der Sicht eines anderen Jugendlichen gezeigt. Die zweite Staffel spielt sechs Monate nach der ersten Staffel. Es folgten fünf weitere Staffeln, allerdings hatte sich Showrunner Bryan Elsley ausgedacht, immer nach zwei Staffeln den Cast komplett auszutauschen (bis auf eine Figur, die in allen sieben Staffeln dabei ist, allerdings selten eine Hauptrolle spielt). Es gibt also insgesamt drei Generationen, die erst in der letzten Staffel verknüpft werden.
Der vorliegende Soundtrack bezieht sich auf die erste Staffel, ist 2007 auch direkt nach der Erstausstrahlung auf E4 erschienen. Die erste Staffel ist übrigens – aus heutiger Sicht – hochkarätig besetzt: Hatte der Sender E4 seinerzeit noch hoffnungsvolle Nachwuchsschauspieler bei Skins versammelt, würde es heute sicher schwierig sein, nochmal den gleichen Cast zusammen zu bekommen. Mit dabei sind nämlich Joe Dempsie (Game of Thrones), Dev Patel (Slumdog Millionaire, The Newsroom), Hannah Murray (Game of Thrones), Kaya Scodelario (Moon), Aimee-Ffion Edwards (Luther, Peaky Blinders) oder auch Nicholas Hoult (X-Men, Mad Max: Fury Road).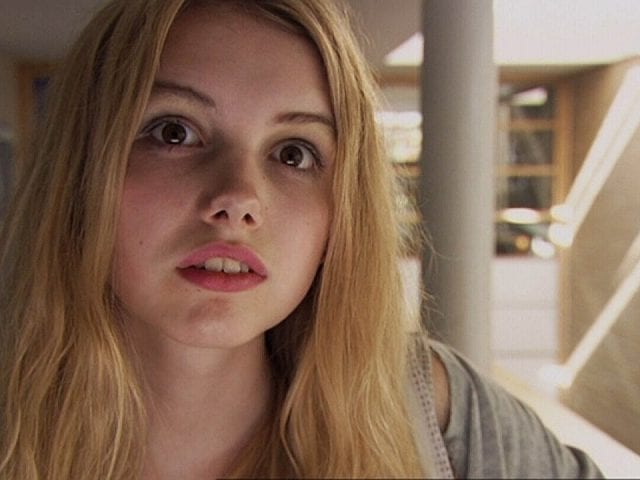 Hannah Murray kennen wir aus Game of Thrones…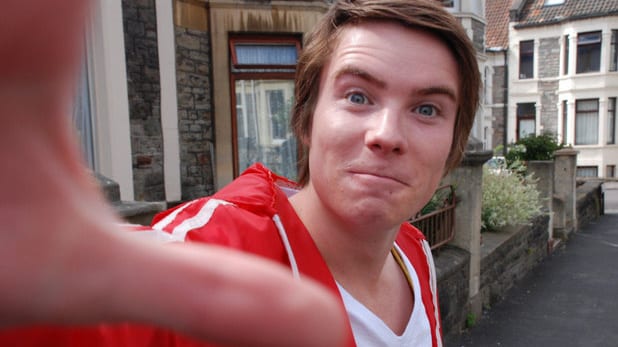 … ebenso Joe Dempsie. (Fotos: E4)

Es gibt übrigens auch eine US-Adaption, die MTV produziert hat – die lohnt sich aber nicht wirklich; nach zehn Folgen war hier auch schon Schluss.

Dieser Beitrag hat mehrere Seiten:

-->