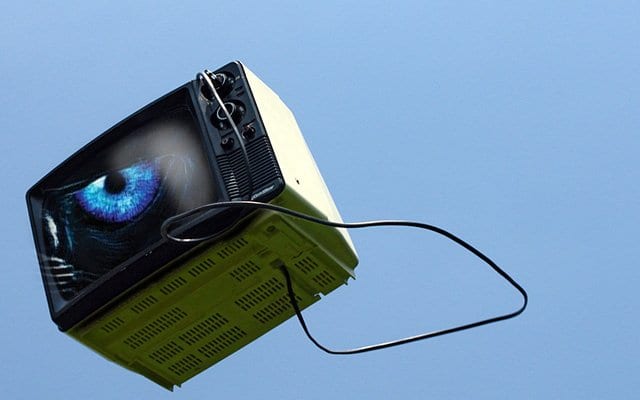 Muss ich Euch eigentlich sagen, was diese Woche serientechnisch sehenswert ist? Ich denke, Ihr seid da eh auf dem Laufenden, denn eine Serie bestimmt ja seit Tagen Facebook, Twitter & Co. – wie auch unsere Seite: "Game of Thrones". Ich freue mich natürlich auch schon auf heute Abend und werde mir hoffentlich in Ruhe die Folge zu Gemüte führen können. Wir haben übrigens auch etwas Feines für alle Game of Thrones-Fans vorbereitet, aber dazu in Kürze mehr.
Ich nehme Euch noch mit durch die restlichen Highlights der Woche, wobei diese spätestens ab Mittwoch dünn gesät sind. Heute startet erst einmal die letzte Staffel von "The Leftovers" bei Sky. Ich hab's noch nicht geschafft, reinzuschauen, deswegen hoffe ich mal, dass sich nach Game of Thrones vielleicht noch ein Stündchen Zeit findet. Um 22:20 Uhr geht's bei Sky los, also direkt nach Game of Thrones. Sicher hofft man bei Sky, dass einige Zuschauer gleich dranbleiben – so ganz klassisch, wie früher im linearen Fernsehen.
Eigentlich würde ich heute ja auch schon gerne in die neue Folge von "Twin Peaks" reinschauen. Wir gehen immerhin schon in die zweite Hälfte der Staffel. Seit heute Nacht ist die Folge 10 bei Sky Online verfügbar, ab Donnerstag wird dann auf Deutsch ausgestrahlt.
Kommt heute eigentlich auch noch eine neue Folge von "Fear the Walking Dead"? Ich bin da irgendwie total raus, habe gerade mal die ersten beiden Folgen geschafft. Naja, wenn, dann kommt wohl noch was auf Amazon, wobei der Streaming-Dienst ja dieses jahr auch gut darin ist, FTWD relativ gut im Gesamtangebot zu verstecken. Zugpferd, das war einmal.
Aber dafür gibt es ja "Preacher" bei Amazon. Dienstag ist eine neue Folge verfügbar, und ich hoffe mal, dass die Serie noch etwas anzieht. Luft nach oben hat sie bislang definitiv. Oder seht Ihr das anders?
Ach, apropos verstecken: Ganz, ganz zufällig bin ich gestern beim Durchblättern des Serienkataloges bei Sky darauf gestoßen, dass RTL Crime damit begonnen hat, die vierte Staffel von "Agents of S.H.I.E.L.D." auszustrahlen. Da hätte man aber ruhig auch mal was sagen können… naja.
So, jetzt noch ein bisschen arbeiten und dann wird's richtig seriell heute Abend. Mit Game of Thrones, mindestens. Und mit The Leftovers, hoffe ich. Und Twin Peaks? Wir werden sehen.